Nominations
Is there a teacher who has inspired you this term? Check out the criteria below and complete the nomination form to celebrate great teaching at the University of Waterloo.
The nomination deadline is the second Friday in February. The winners are announced at the March meeting of the Senate and awards will be presented at the Annual President's Reception for Excellence in Teaching and Research in April.
Criteria
The following three categories are considered during the selection process for the WUSA Excellence in Undergraduate Teaching Award:
Past Recipients
Awards are given the year after the teaching year is recognized. For example, the award for teaching in the year 2014 was given in 2015.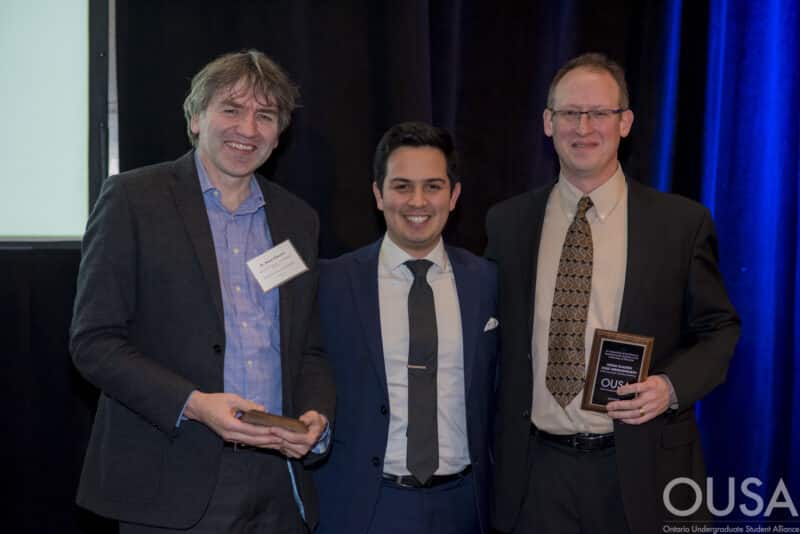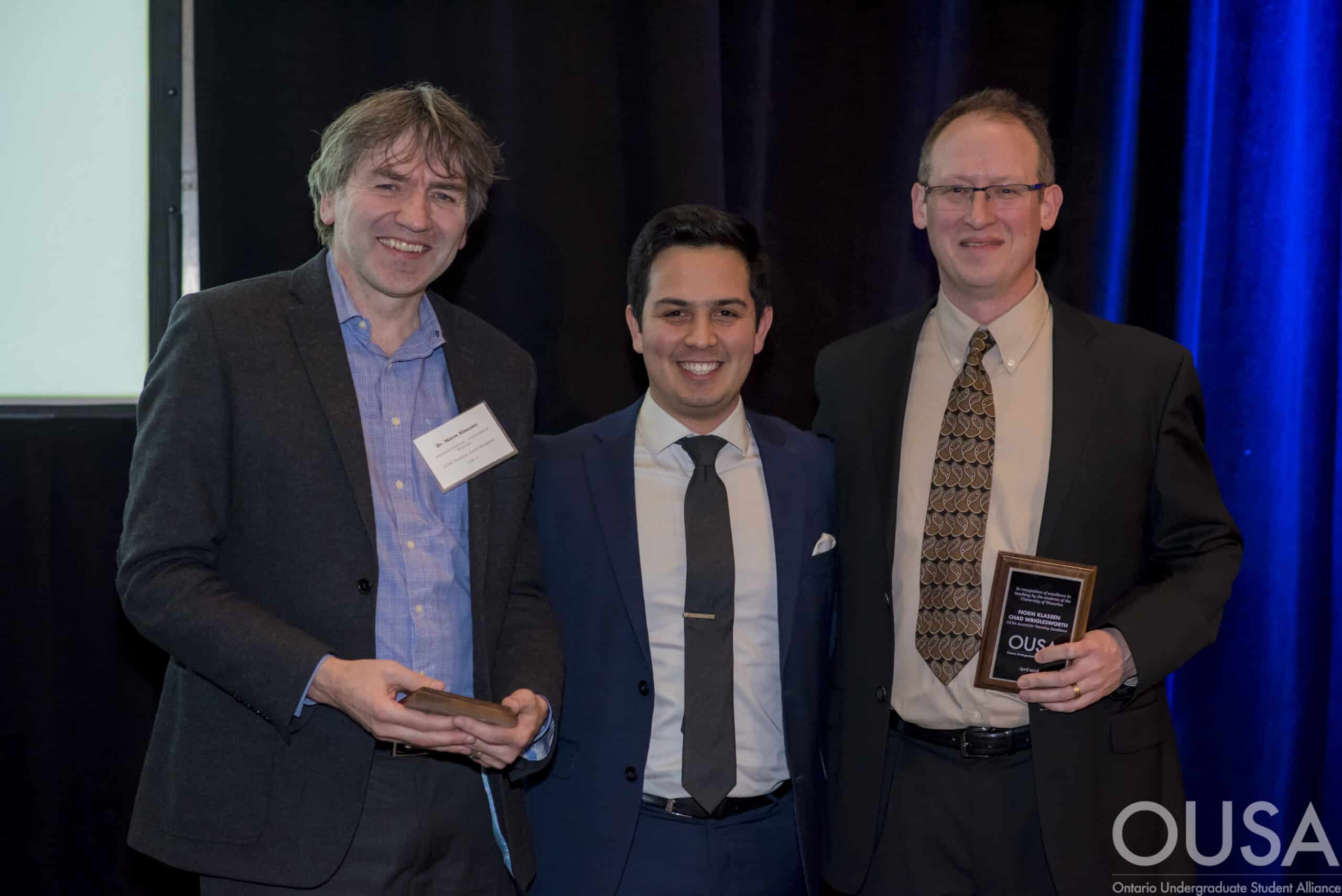 2021
Dr. Laura Ingram
Dr. Anton Mosunov
Dr. Nicholas Ray
2020
Dr. Tara Bissett
Dr. Zack Cramer
Dr. Mark Stewart Dolson
2019
Dr. Mohammed Nasser
Dr. Veronica Austen
Prof. Steve Balaban
Dr. Brenda Lee
2018
Dr. Chris Vigna
Dr. Chad Wriglesworth
Dr. Norm Klassen
2015
Prof. Rohan Jayasundera
2014
Dr. Josh D. Neufeld
Dr. Chad Wriglesworth
"My vision is best expressed in the words of bell hooks, who writes that

"the classroom remains the most radical space of possibility in the academy".

This award means a lot to me, especially knowing that the initiative for the nomination came directly from my students."
Tara Bissett, 2020 OUSA Teaching Award Winner
Adjunct Professor at the University of Waterloo School of Architecture