OUSA's 2023 Teaching Excellence Award Winner
Published: Wednesday, April 26, 2023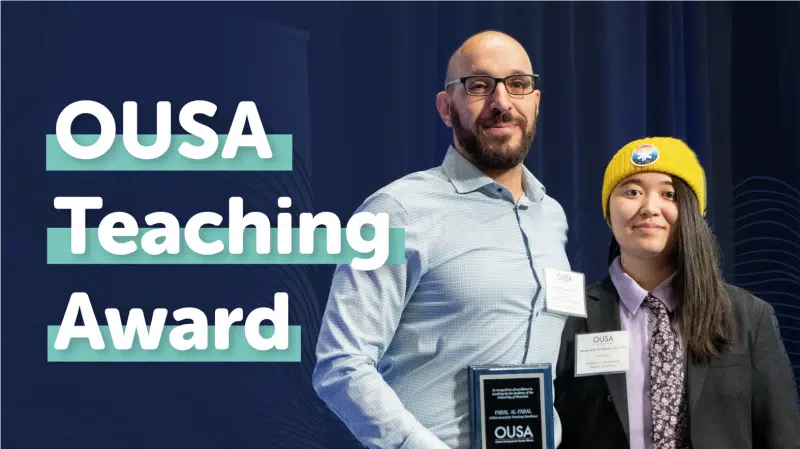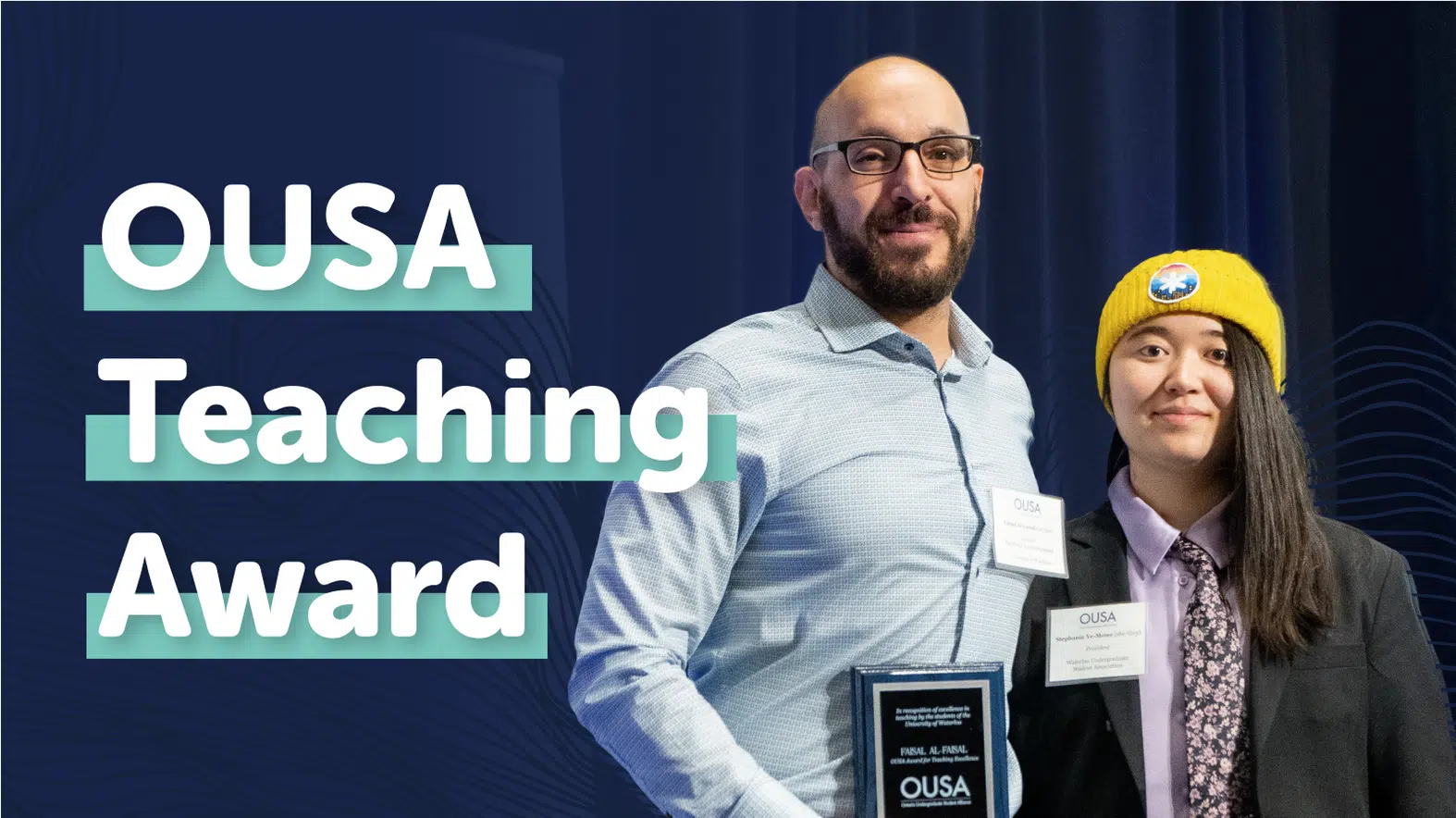 Congratulations to Faisal Al-Faisal for receiving OUSA's Teaching Excellence Award! WUSA thanks you for exhibiting and encouraging teaching excellence on campus! 
At the 16th Annual OUSA Partners in Higher Education Dinner, Faisal Al-Faisal was presented with the OUSA Teaching Excellence Award. We encourage you to read his bio to see how he exhibits and encourages teaching excellence on campus: 
Faisal is a member of the Mathematics Undergraduate Group (MUG) which is a team of dedicated lecturers specializing in the education of students in post-secondary mathematics. Faisal has completed BMath and MMath in Pure Mathematics from the University of Waterloo and a PhD from the University of Toronto which validates his caring, inspiration, and continued love for learning that he now devotes to undergraduate students.   
Faisal is highly recognized for his engaging lectures and accompanying notes from lessons due to his personality, genuine passion, and his utilization of technology. He has the ability to teach calculus and algebra courses in a way that is cultivating a gratifying learning experience for his class. Students who have had the opportunity to be taught by Faisal are looking forward to taking their next course with him, encouraging fellow students to seek him out "if you ever have the incredible opportunity to take a class with this man, by all means go for it, even if it is at 8AM. You will not regret it." or praising him for "reigniting interest in studying math".   
He is attentive to his students' needs by recognizing gaps and fulfilling them in a creative way. A student stated "it is clear how much he's invested in student success and the continuous improvement of course material. He hired me (for a paid position!) in first year to typeset practice problems for MATH 136 because there were simply no canonical solutions for them." Faisal continues to set a high standard!  
Faisal continues to put the student learning experience first and actively demonstrates this inside and outside of the classroom.  WUSA is excited and honoured to present OUSA's Teaching Excellence Award to Faisal al Faisal – thank you for everything you do! 
The OUSA Award for Teaching Excellence recognizes educators who excel at unlocking the potential of Ontario's young people. Learn more about the OUSA's 2023 Teaching Excellence Award Recipients here. 
If you know a professor at the University of Waterloo that you would like to nominate for this award, click here