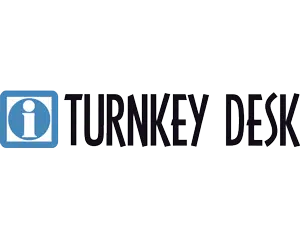 About
Have a question? Need directions? Need a study room?
The Turnkey Desk is staffed with students who know everything there is to know about what's going on with WUSA, around campus and in the community. The Turnkey Desk is open 24 hours a day, 7 days a week, 365 days a year and has operated almost continuously since 1968.
Turnkey at DC
To better serve you, we've opened a new location in the Davis Centre! You can buy bus tickets, movie tickets and so much more.
Get Your Tickets!
Turnkey Desk Services
Tickets for

GO Transit
Grand River Transit (GRT) Bus
Cineplex
Princess Cinema
Landmark Cinemas (formerly Empire Theatres)

PRESTO Fare Cards available for purchase / loading

Information for Grand River Transit, bus and ION light rail services

GRT EasyGO fare care purchase and loading

Posters boards throughout the building

General information on special events
Turnkey can access and book:
* Bookable at Turnkey Desk