An Open Letter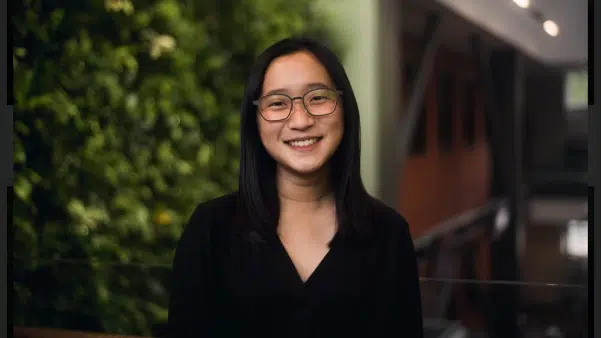 Hello, my name is Michelle Angkasa, and I'm a 2B Environment and Business student. I'm so honoured to be WUSA's very first Sustainability Commissioner this term!
As you may know, Sustainable Campus Initiative was rebranded to the WUSA Sustainability Project (WSP) in Spring 2020. This is because WUSA executives and campus partners felt that it had outgrown its mandate, and that it was high time for something more official! This is a sign that the University is taking its sustainability commitments more seriously, and now it's my job to determine how we can move forward.
The WSP will encompass several things. From a bird's eye view, it's the umbrella of the two sustainability related groups and initiatives under the purview of WUSA. UW Campus Compost and the WUSA Clothing Project are part of my portfolio. I'm excited to work with these groups in the role of a manager and partner.
In addition to working with Campus Compost and the Clothing Project, my main goal is to set a clear course for WSP, as a new branch of WUSA. A Commissioner's work focuses mainly on advocacy, ergo I will seek to amplify current sustainability work and push University administration to address gaps.
I've settled on three pillars that describe how I think WSP can contribute to and support sustainability on campus.
1. Consolidation
This means reaching out to different pockets of sustainability projects on campus, including student groups, Faculty teams, and other initiatives. I want to forge those relationships and create a public directory so that I can help connect folks with the knowledge, resources, and expertise they might need to grow and improve their work.
Internally, I'm going to be doing some research into past WUSA policies and events so that I can figure out how sustainability has historically been incorporated into WUSA. This will help me identify potential areas of improvement and future opportunities.
2. Communication
I want to make sustainability something accessible and engaging for all undergrad students, regardless of Faculty. We'll be using our social media presence and place in WUSA to reach out to as many as students as possible, especially those who might not have otherwise have heard or cared about sustainability.
Internally, we're going to practice what we preach. I'm going to be revamping the WUSA green office program and encouraging more staff to get excited about incorporating sustainability into their personal lives.
3. Consultation
WUSA exists for and because of the Waterloo undergraduate student body. In all the work I do, I want to be collaborative, transparent, and accountable. That's why consultation will be a cornerstone of WSP. Through surveys, focus groups, and public contact forms, I'll be asking the student body what areas they think WSP should focus on. From there, WSP can choose one or two causes to champion per term.
Internally, I'll be taking this data and using it to push the University administration to make tangible changes. I'll be working closely with the Sustainability Office and as the WUSA representative to the President's Advisory Council on Environmental Sustainability to advocate for your needs and concerns.
I can't wait to begin my work this term and to bring you along for the journey! I'm optimistic that this Commissioner position can serve as a vital link between sustainability projects, the greater student body, and University leaders. Through consolidation, communication, and consultation, I'm confident that WUSA can truly lead the way towards a more vibrant and sustainable University of Waterloo.
If you have any questions, concerns, comments, or suggestions, my inbox is always open! Feel free to reach out anytime at wsp@wusa.ca .
Sincerely,
WUSA Sustainability Commissioner
Michelle Angkasa (she/her)
Sustainability in the News