World Mental Health Day: How Can We Support You?
Published: Saturday, October 9, 2021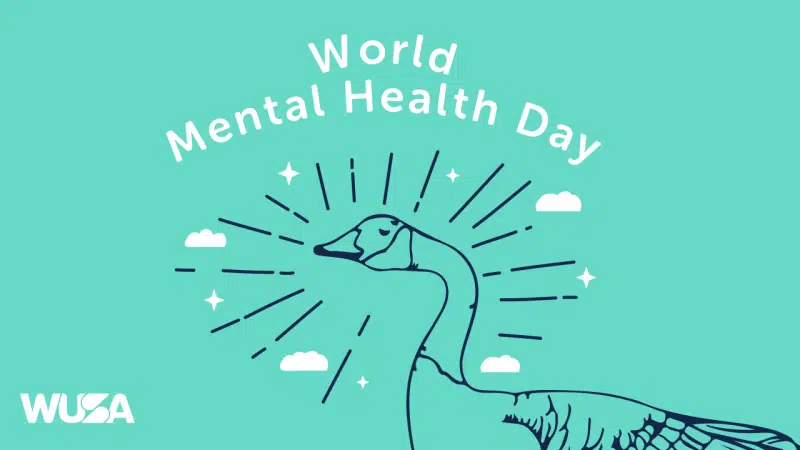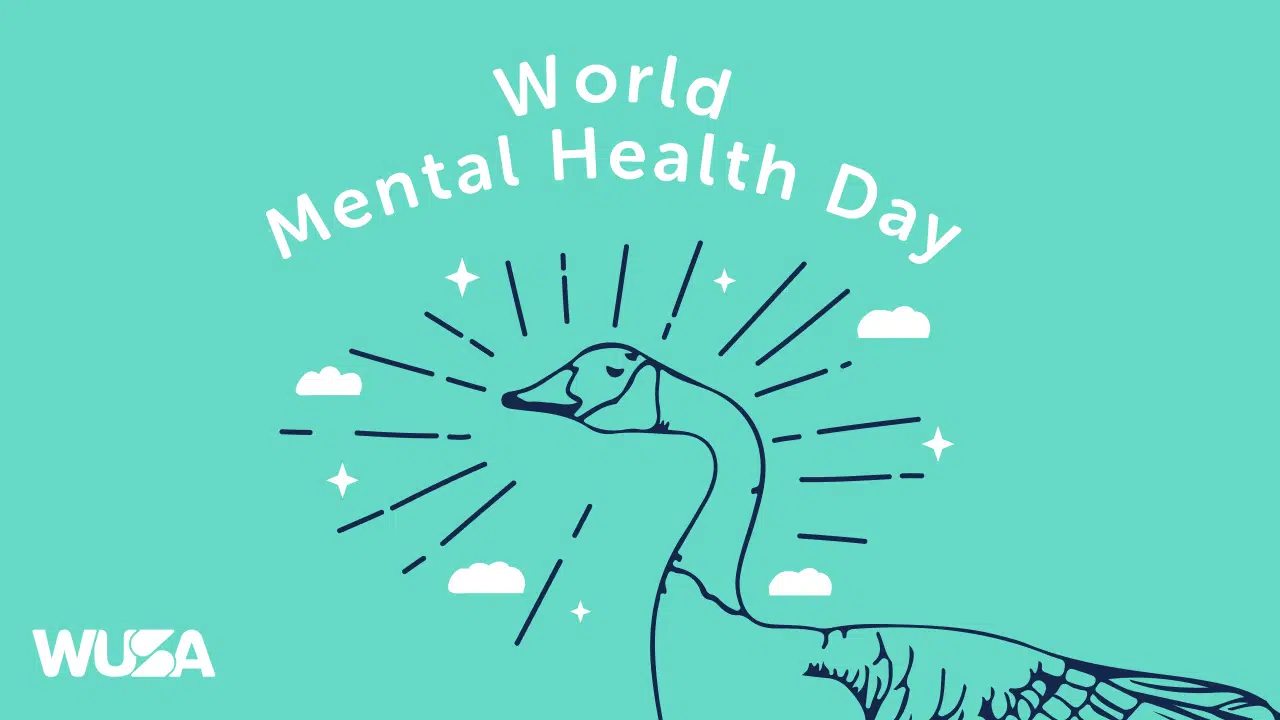 October 10th is World Mental Health Day. Created by the World Federation for Mental Health (WFMH), this incredibly important initiative focuses on raising awareness about mental health and the significance of receiving proper support. WUSA has many peer support systems in place for students to connect with one another, be in a safe space, and receive a helping hand when needed:
Mentor Assistance Through Education and Support (MATES)
MATES supports students experiencing social and academic challenges as well as low-level mental health concerns and stress. The MATES team consists of trained student volunteers who are knowledgeable about various on and off-campus resources and can assist students in navigating these services; offering support sessions in: English, French, Hindi, Cantonese, Mandarin, Portuguese, Spanish, and Urdu.
The Glow Centre for Sexual and Gender Diversity (The Glow Centre)
The Glow Centre provides support for queer, trans, and questioning students. If you wish to talk to someone who is familiar with LGBTQ+ issues, they are here for you. The volunteers are not professional counselors and do not provide advice. However, through active listening, they provide a space for you to be heard, validated, and understood.
The Women's Centre
The Women's Centre aims to create a positive and safe space for students of all genders, with a special focus on women and trans folks. The volunteers are trained to provide peer support with an intersectional lens and can help connect you with resources about sexual health, healthy relationships, mental health, and more.
Racial Advocacy for Inclusion, Solidarity and Equity (RAISE)
RAISE is the undergraduate racialized service on campus, formed to address and dismantle systems of xenophobia and discrimination on our campus. They provide confidential peer support for the racialized undergraduate student community. RAISE is student-centred and supported. It affirms the lived experiences of racialized students through intersectional and anti-oppressive lenses.
Learn more about WUSA peer-support services, meeting times, and location
https://wusa.ca/services/wusa-peer-support