WUSA Volunteer Awards Nominations
Published: Monday, November 6, 2023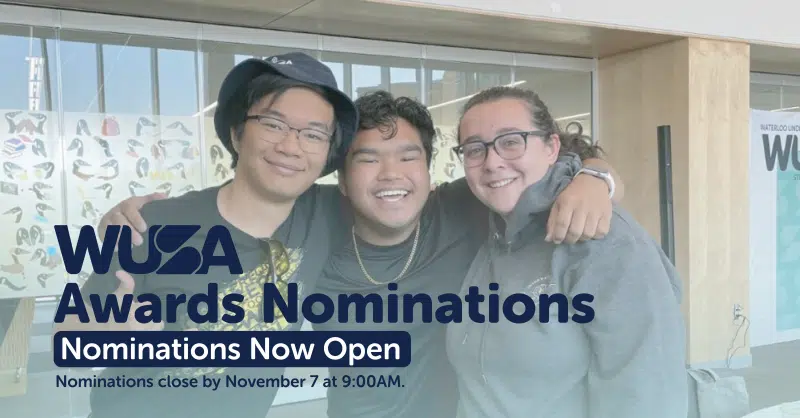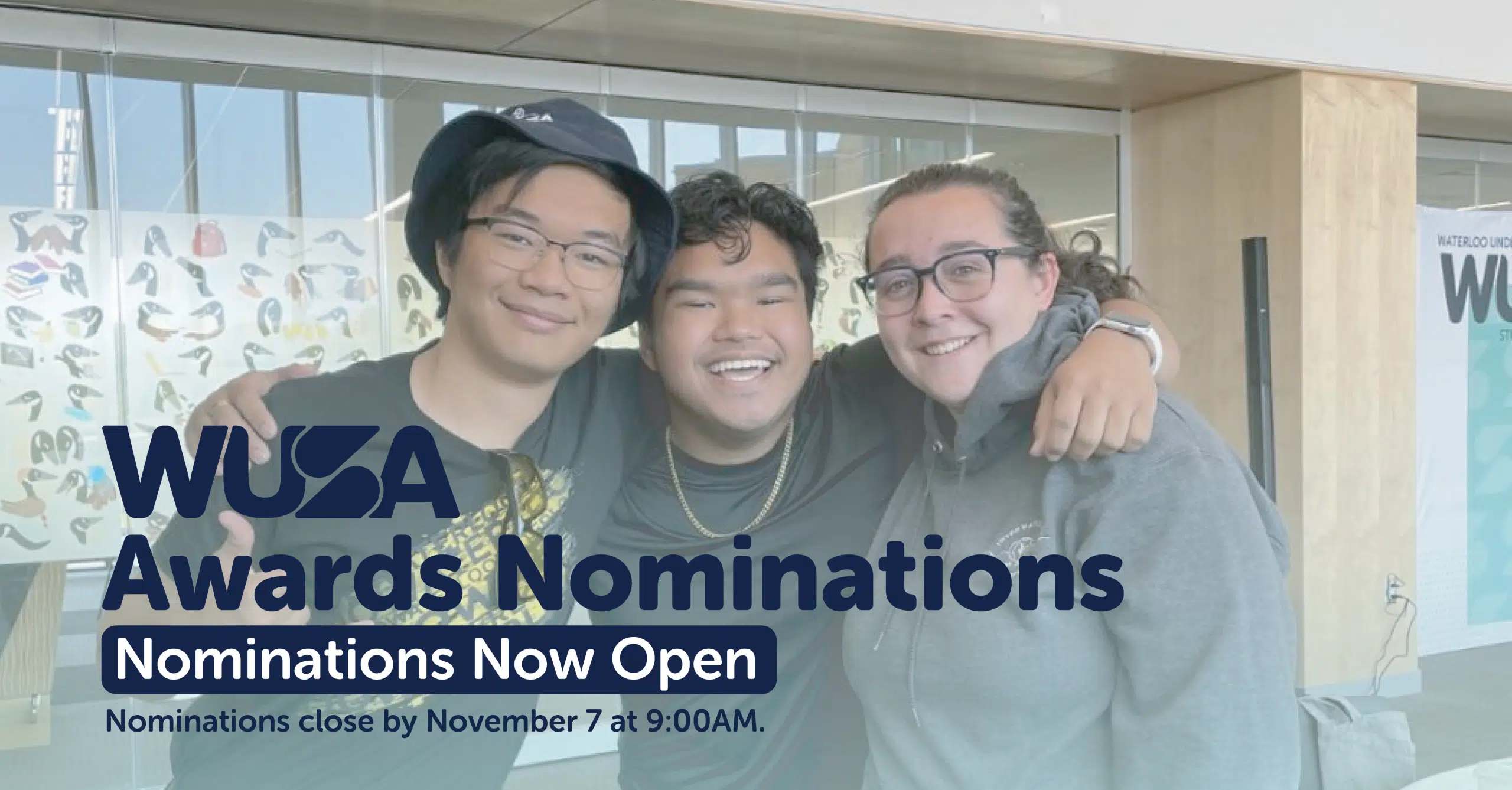 There is just over a month left for this term to come to an end, and after experiencing all the exciting WUSA events that took place this Fall, surely there's some way to recognize the amazing volunteers who were behind the scenes of much of what happens in the community!  
WUSA volunteers deserve all the appreciation in the world for their dedication, commitment and the outstanding work they do, and you can help out in contributing to this appreciation through WUSA Volunteer Awards! Candidates can include club executives, society executives, governance members, O-Team, and Welcome Week volunteers.  
If you know a club, member, society, volunteer, or anyone who you think deserves a recognition award for everything they've done, then feel free to enter a nomination by filling out this form.
The submission deadline is November 7th, at 9:00 AM.