WUSA Impact Report 2021-2022
Published: Thursday, October 6, 2022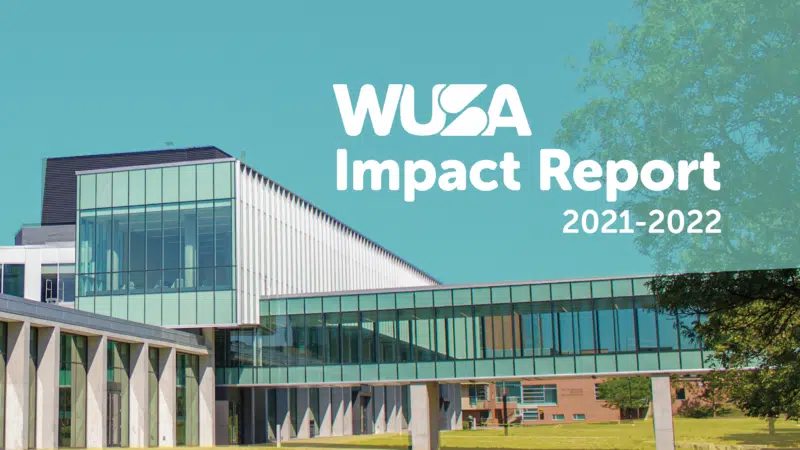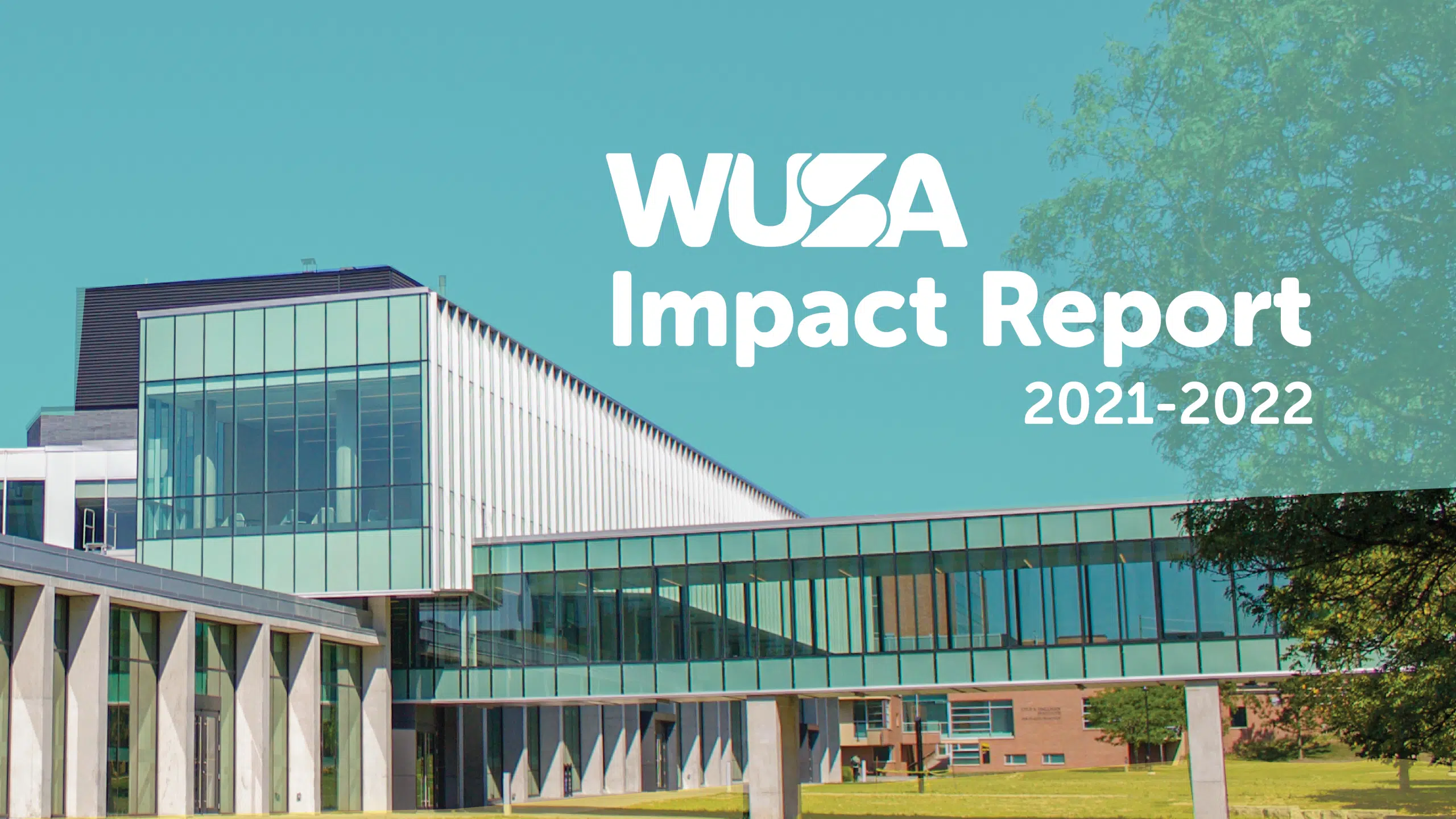 The WUSA Impact Report outlines major projects that have contributed to the completion of the commitments set out in the WUSA 2020-2025 Long Range Plan.  
As a not-for-profit organization which serves as the official collective voice and legal representative of undergraduate students at the University of Waterloo, we are dedicated to engaging with and supporting students. Our impact can be seen not only with students but the university community as a whole. A lot of our impact is rooted particularly in our six main advocacy priorities: Housing, COVID-19, Equity and Accessibility of Education, Educational Quality, International Students and Affordability.  
From consultations, reports, working groups and meetings with campus partners, we've made significant progress on these priorities in the past year. In particular, we wrapped up the Accessibility Report in May 2021 as well as the report on Transgender and Racialized Student Experience with Campus Wellness initiated by previous executive teams. We continued to advocate for better quality and more affordable housing for students in Waterloo through the WUSA Housing Report and Return to Campus Housing Survey.  
An important part of supporting and advocating for students is engaging and building relationships with other areas on campus – such as academic advisors – to collaborate, lean on their expertise and also ensure that student concerns are represented amongst these various audiences on campus. Beyond the walls of the University of Waterloo, we continued to build relationships with local stakeholders, such as Wilfrid Laurier University Students Union and various municipal leaders.  
Provincially, we continued to build a stronger relationship with the Ontario Undergraduate Student Alliance (OUSA) and were involved in consultations for their policy papers on topic such as technology enabled learning, mature students and student mobility and credit transfer. Aside from advocacy work, we continued to involve students in all areas of our organization and provide our student part-time staff and co-op students with professional development opportunities throughout the duration of their roles and appreciation events to recognize their contribution to the organization.  
In addition to providing students with opportunities, we strive to build a community for and with them through special offerings such as our WUSA Welcome Box as well as our Student-Run Services, Clubs, Peer Support, Events and an engaging social media presence. The services we provide to students such as such as FedBus, GRT UPass, Health and Dental Plan, Legal Services, International News and Used Bookstore are impactful too, as they are instrumental in providing students with affordable supports and services. Overall, this report should serve as an extensive and comprehensive summary of the continued success of WUSA and our vision for the future. 
Click here to access the full report: https://wusa.ca/document/wusa-impact-report/