WUSA Annual Plan 2021-2022
Published: Friday, August 6, 2021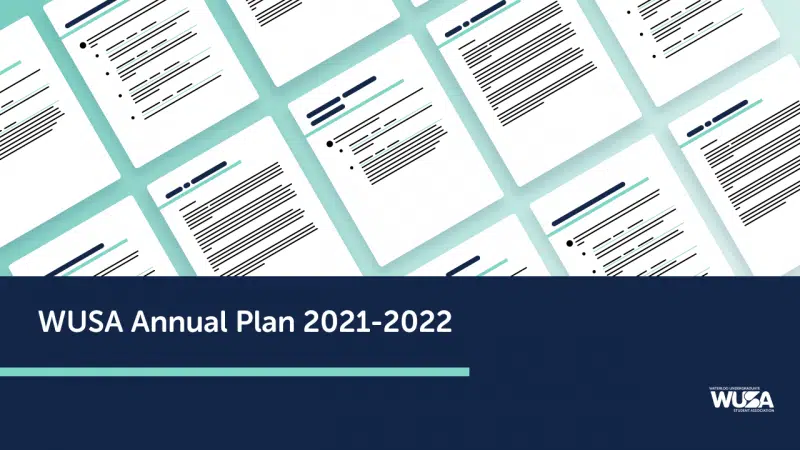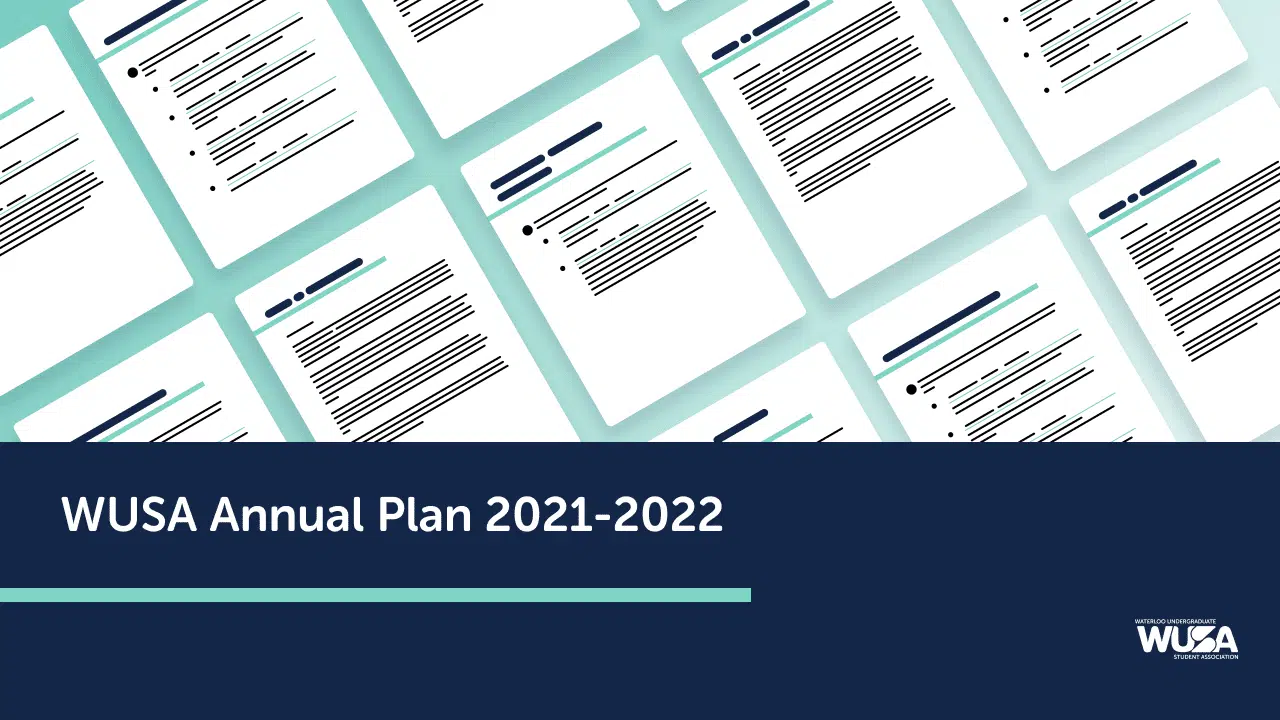 We are excited to share the WUSA Annual Plan for the 2021/2022 Session.
This document has been prepared by your WUSA Executive Team and approved by the Governance Committee to outline our goals for the year.
The plan is organized into six thematic areas:
Equitable Access
Effective External Advocacy
Supporting Student Communities
Affordable, Accountable & High-Quality Education
Responsible Corporate Governance
Student Safety & Wellness
This plan ensures that students get equal and fair opportunities for support for in all aspects of their student life experience at UWaterloo. Whether it is providing more student-controlled spaces throughout campus, helping students access safe, affordable and accessible housing and transportation, or finding the best way to support student needs, the Annual Plan paves the way for us to highlight and address important student life issues.
We hope that this plan will prove useful in holding the Executive accountable to all students as they work through their term in office.
Check out the full 2021-2022 Annual Plan here.