WUSA Advocates for Undergrads at Fall Lobby Weeks 
Published: Thursday, December 15, 2022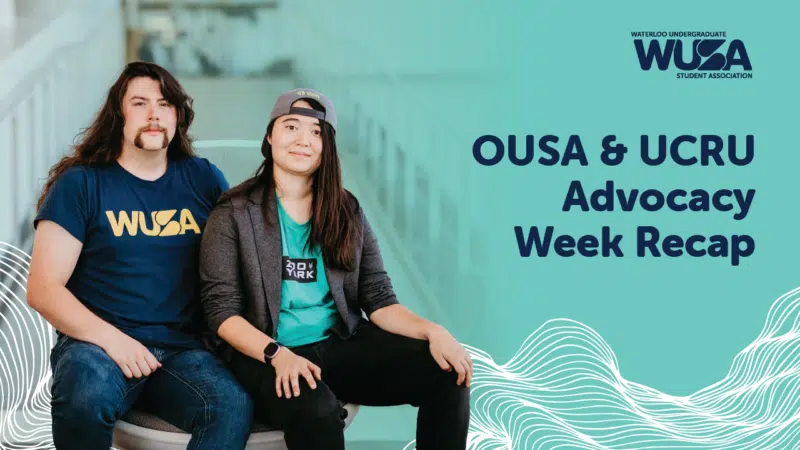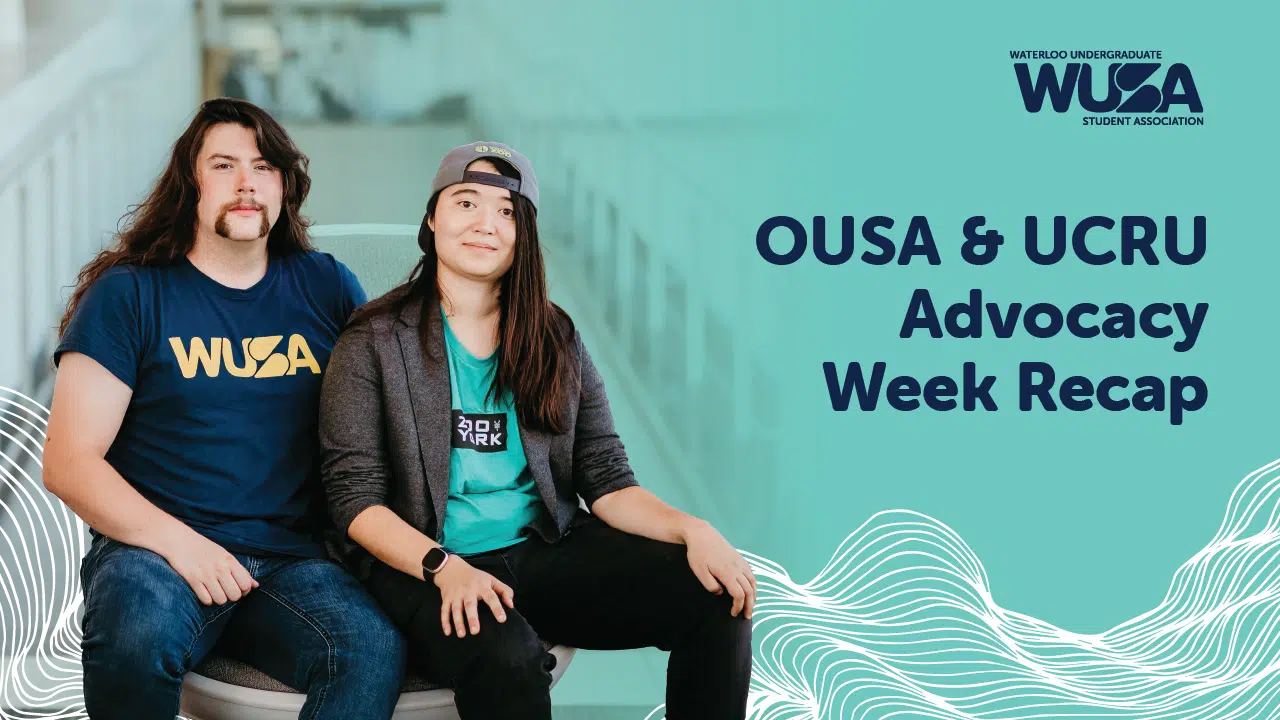 Written By: Stephanie Ye-Mowe & Denver Della-Vedova
WUSA President Stephanie Ye-Mowe and Vice President Denver Della-Vedova spent two collective weeks this fall lobbying on behalf of students in Toronto and Ottawa for OUSA and UCRU advocacy weeks.
What does this mean? Read our question-and-answer interview with Denver and Steph to learn about their advocacy week adventures and how they're advocating for a better student experience.
What are OUSA and UCRU?
Denver: OUSA is the provincial lobbying body that WUSA is a member of. It consists of 8 member schools representing over 150,000 students and 2 observer schools looking to join within the next year. At Ontario's lobby week in November, OUSA had meetings with Ontario elected officials at Queen's Park regarding affordability, sector sustainability, sexual and gender-based violence to name a few.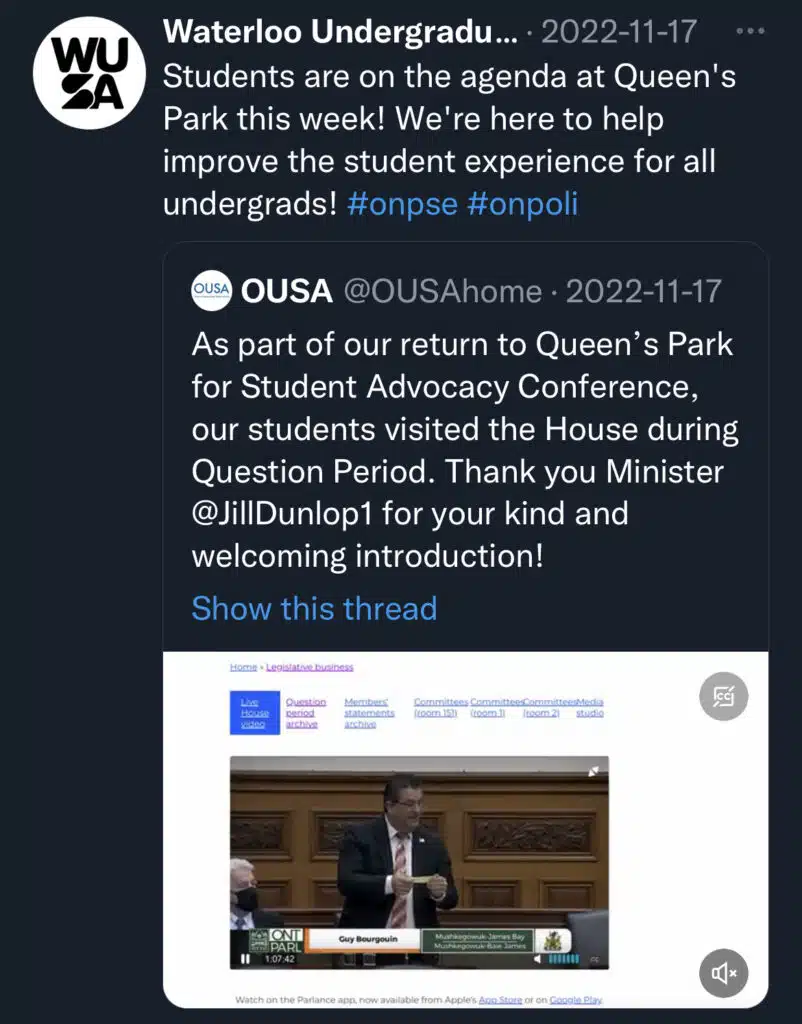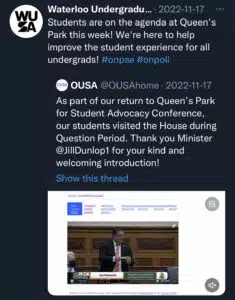 UCRU on the other hand, is the main federal advocacy channel of WUSA. UCRU is a Coalition of 8 of the U15 student associations across Canada representing 275,000 students, focused on research, Indigenous students, mental health, and student employment!
What are the 2022 priorities for OUSA and UCRU advocacy weeks?
Steph: Our priorities this year are Affordability, Gender-Based and Sexual Violence Prevention, Rural and Northern Students, and Sector Sustainability. From November 14th – 17th, OUSA held our annual Student Advocacy Conference: a week-long initiative at Queen's Park requiring delegates from our member and observer schools to meet with Members of Provincial Parliament (elected MPPs) and their staff on behalf of Ontario's undergraduate students.
Denver: In addition to our individual efforts, UCRU holds an annual advocacy week of which WUSA is a part of. We met with MPs across Canada at Parliament Hill, discussing these issues and their relevance to students!
What went down at these advocacy weeks?
Denver: Specifically, 20 delegates advocated on OUSA's annual advocacy priorities for 2022-23 of which Steph and I were 2. We also had meetings with local MPP's to the Waterloo Region in addition to others around Ontario. For UCRU, Steph and I were parts of teams of 4, where we advocated alongside other union executives in Ottawa.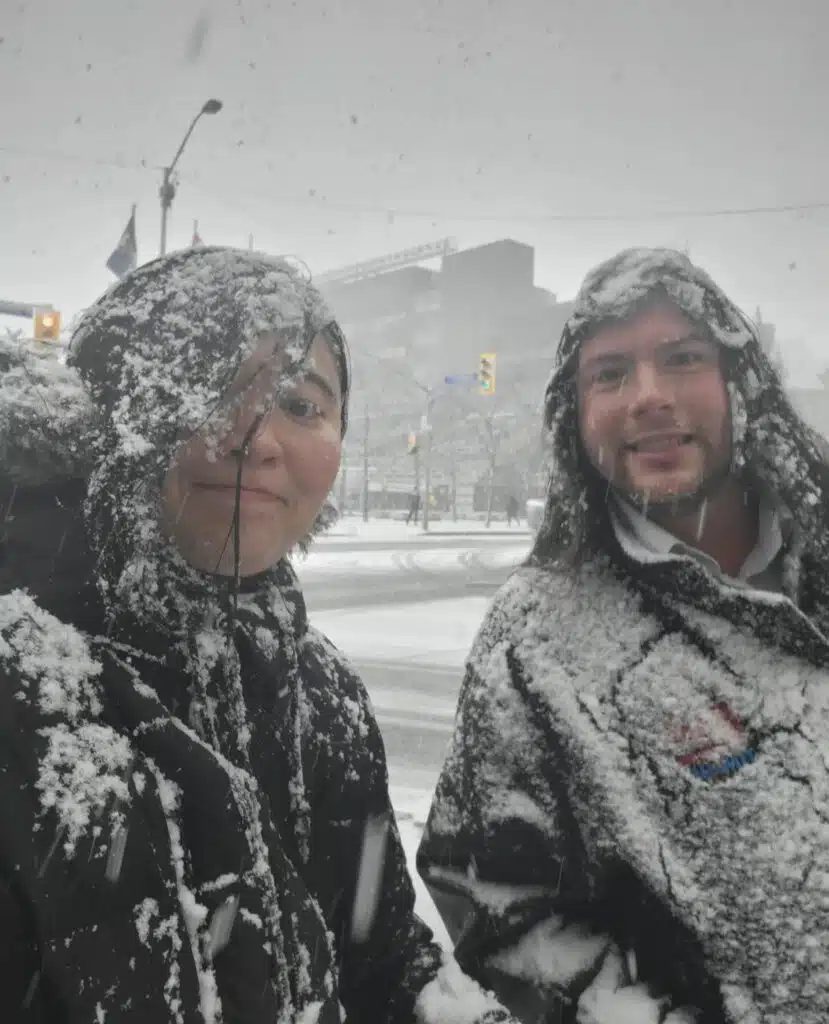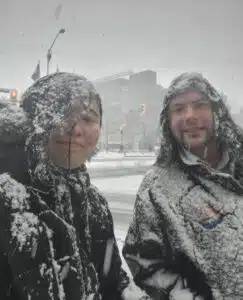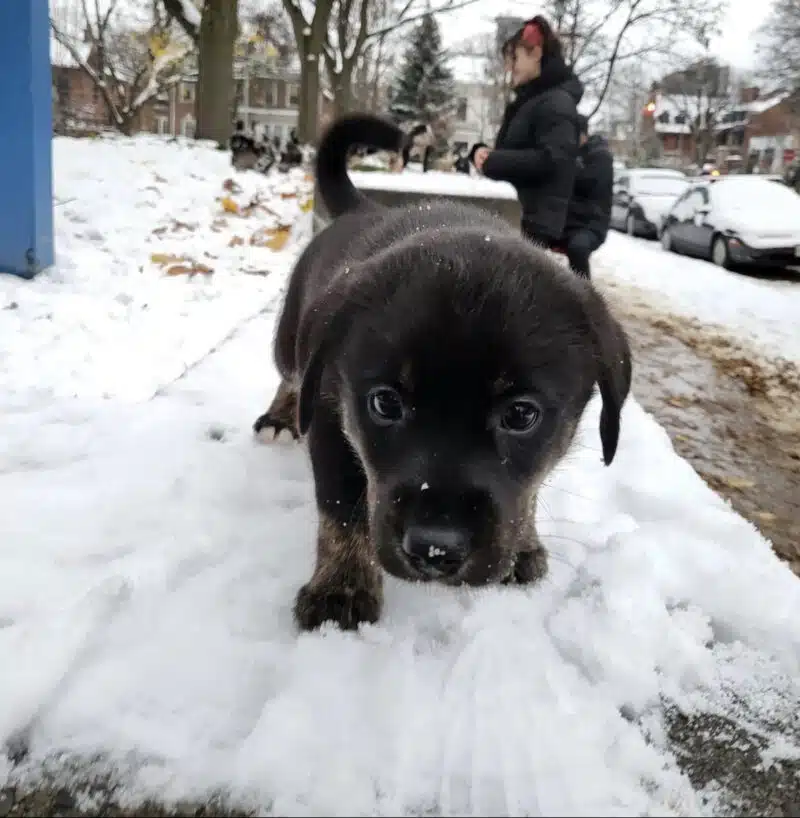 (Steph and Denver also got caught in the first snowstorm of 2022 and ran into a man on the way to Queen's Park with 12 puppies and took a break to make new friends)
Any wins or highlights from the lobby weeks?
Steph: A significant win for OUSA and our students are some edits to recent Bill 26 which has been passed. Specifically, we highlighted issues surrounding a lack of sexual education from grades Kindergarten to 12 and improving feedback mechanisms and data collection to inform future action and supports for students!
Thanks Steph & Denver! A lot of work goes into understanding what students need, building relationships and getting meetings with elected officials, and moving the dial on issues that impact Ontario post-secondary education students.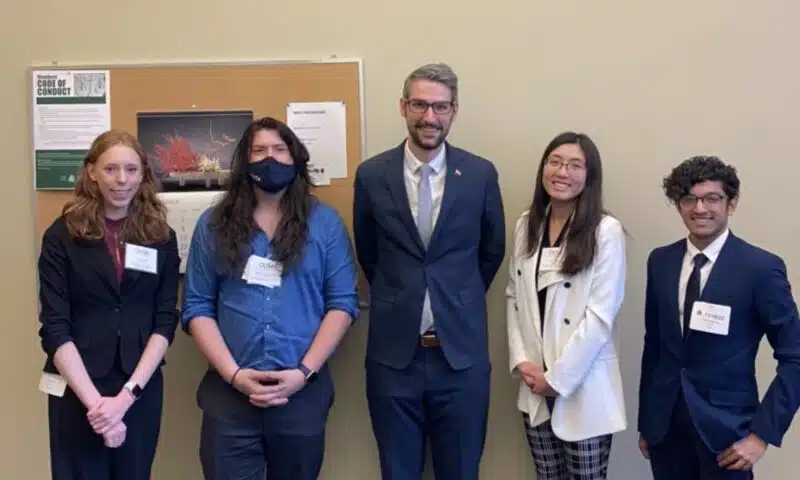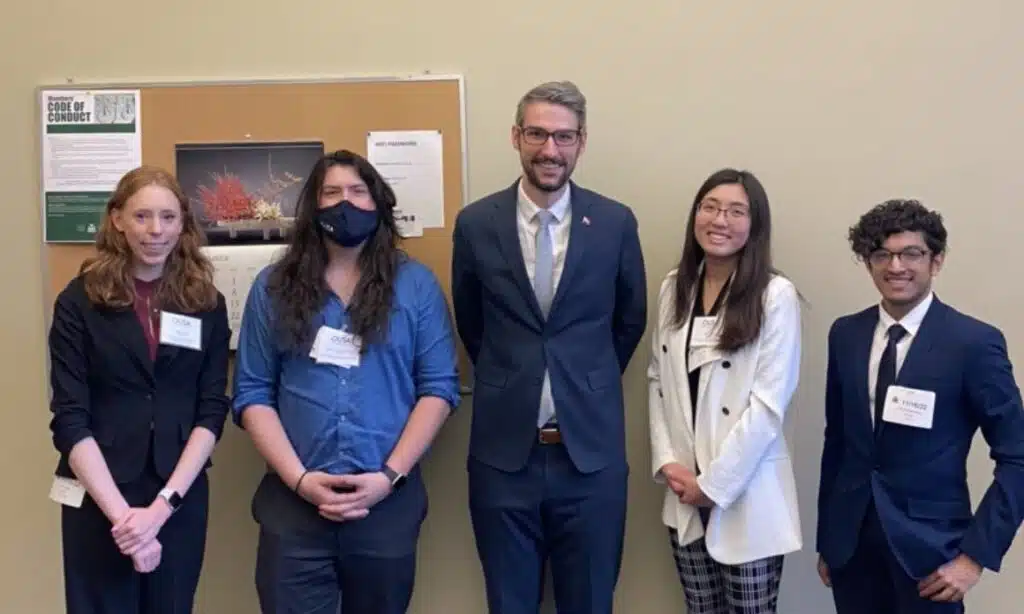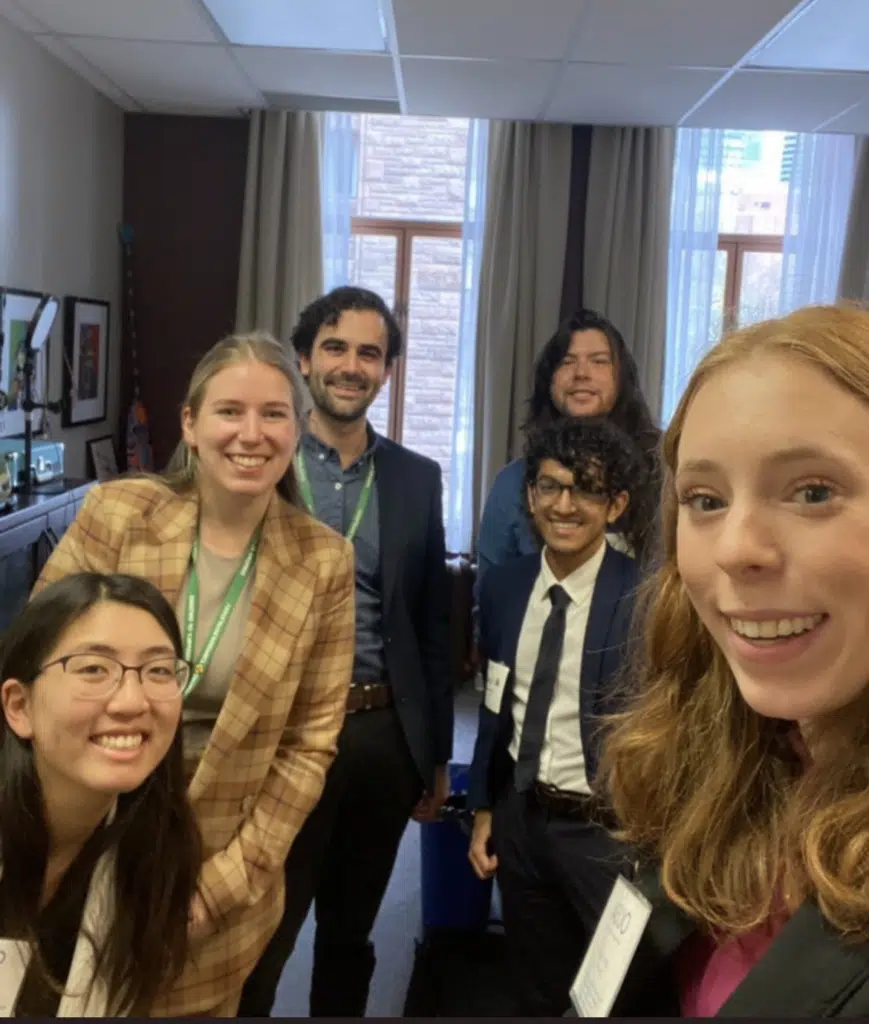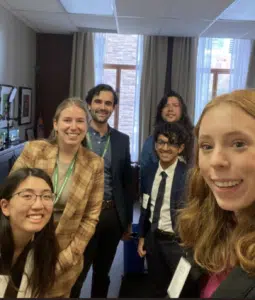 Stay tuned to WUSA's News & Updates for more stories around our advocacy work and to our Instagram and Twitter channels and follow our hashtag #WUSAdvocates for real-time updates. Thanks for being an engaged member of our WUSA community and caring about the advocacy work we do!
Have questions or want to get involved in your Waterloo Undergraduate Student Association? Get in touch! Email recept@wusa.ca