WUSA 101: WUSA Used Bookstore
Published: Wednesday, November 23, 2022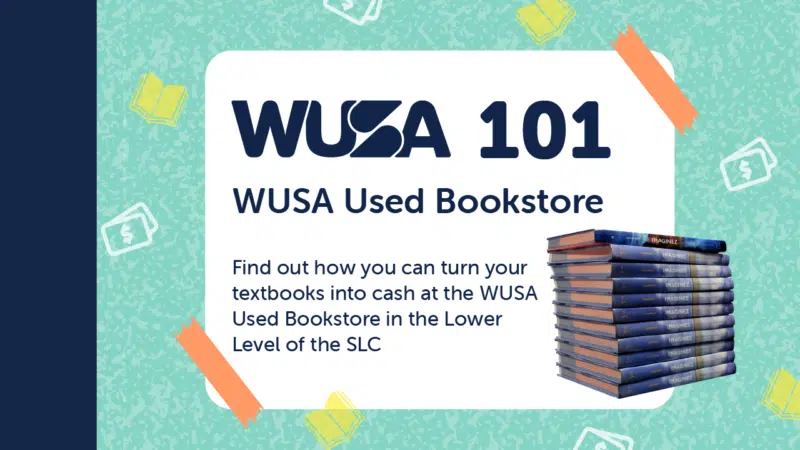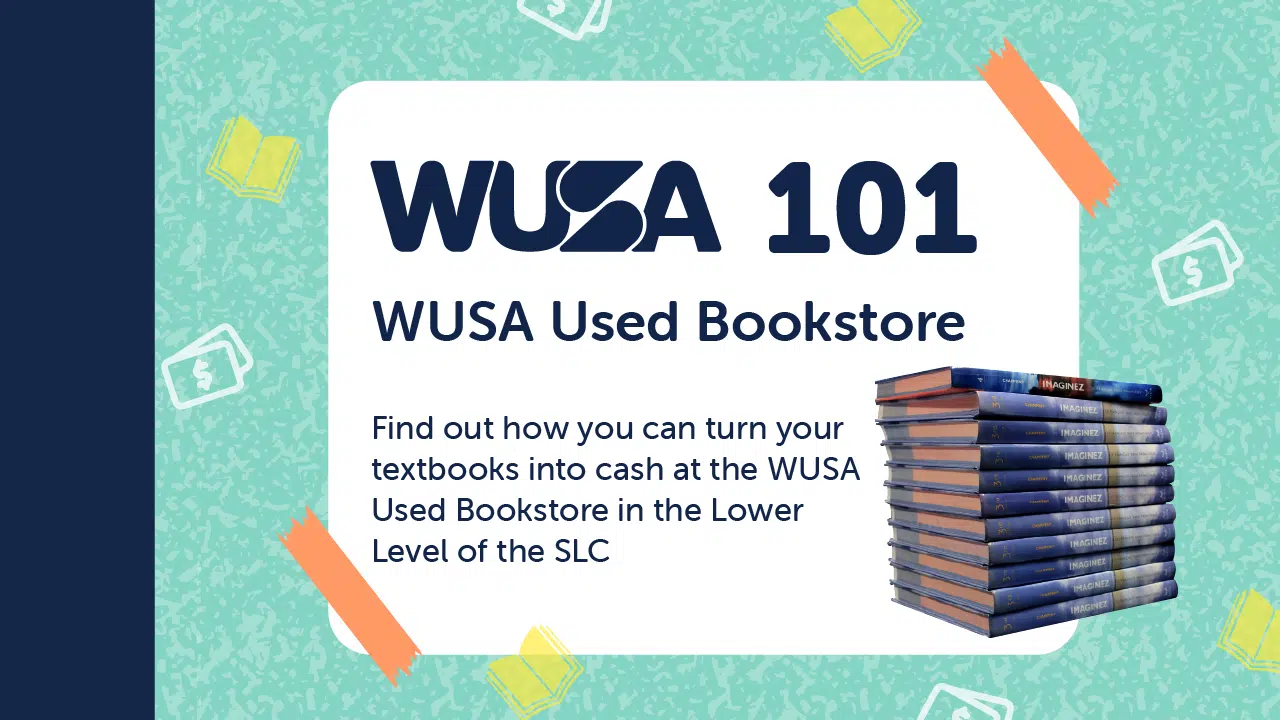 Written by: Bella McKenzie
Welcome back to WUSA 101, Warriors! Today's class is all about the WUSA Used Bookstore! 
First, what is the WUSA Used Bookstore? 
This bookstore is where you can find the lowest prices on thousands of textbooks! You can save 20% off the cost of a new textbook. Located in the lower level of SLC, WUSA Used Bookstore has thousands of books for all kinds of courses that are also offered on Amazon. Once you're done with your textbooks, the WUSA Used Bookstore will sell them for you!  
Here's how you can sell your textbooks at WUSA Used Bookstore:  
How Does it Work?
You get 85% of the selling price once your books are sold. 
If your book doesn't sell after the 15th month, you can pick it up or leave it with us. After 18 months, the book becomes property of the WUSA Used Bookstore. 
What Books can I Sell at the WUSA Used Bookstore?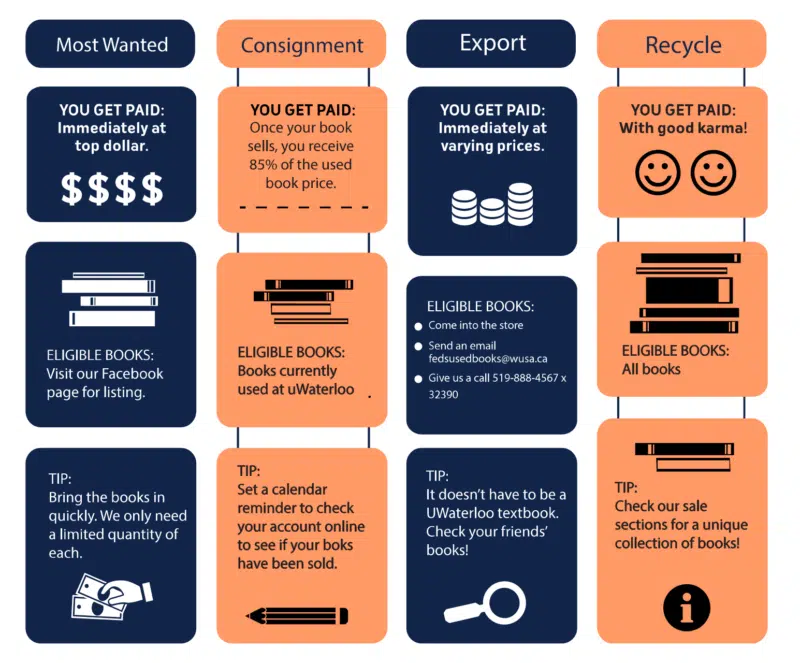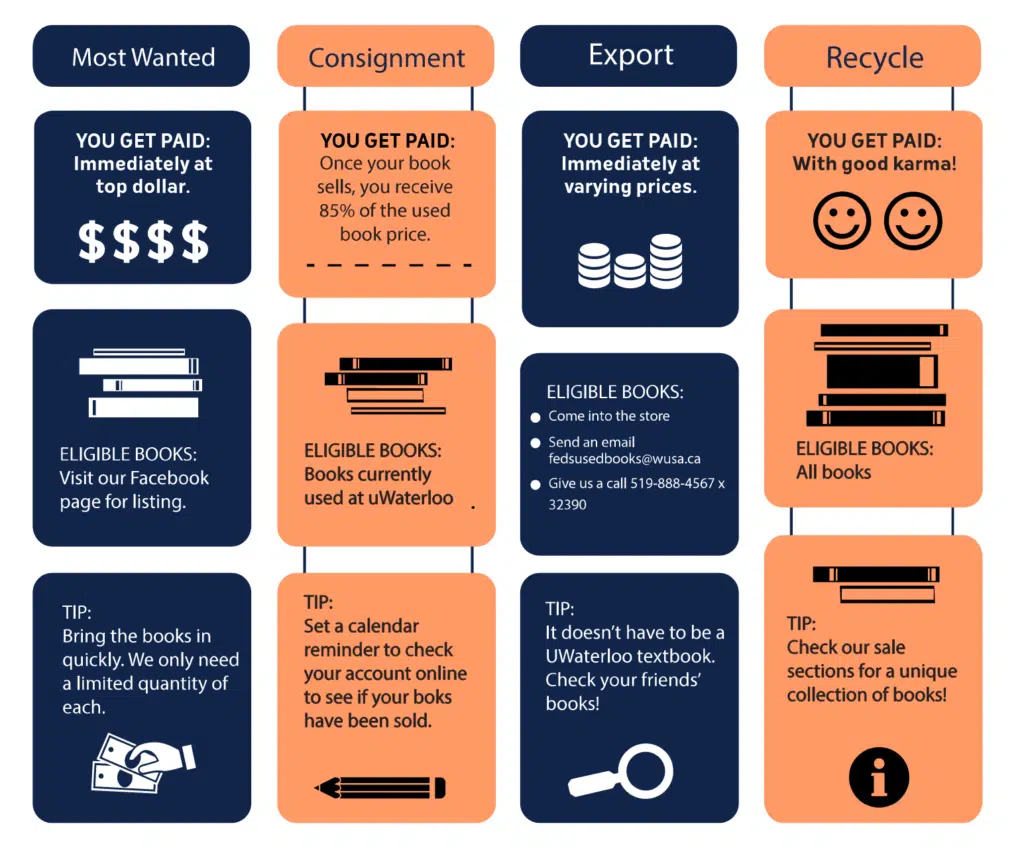 How Do I Know When my Book has been Sold?

The status of your book can be checked on your account.
What Does My Status Mean?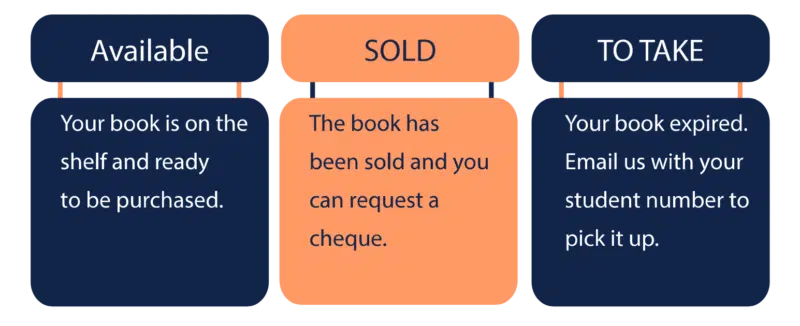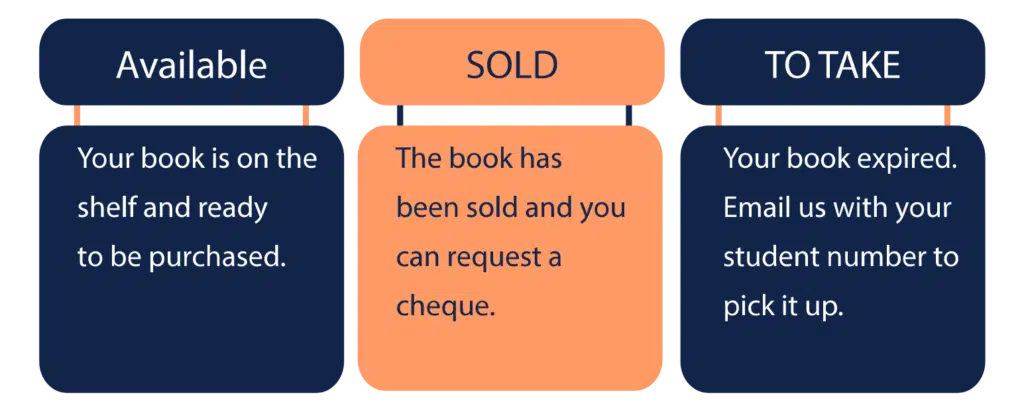 How Do I Get My Money?
When your book has been sold: 
Step 1: In your account, click the $ to request a cheque from the store.  
Step 2: Come into the store with your photo I.D. to pick it up. 
Step 3: Fill out and bring in the book/cheque pick-up form from wusa.ca. 
Step 4: Send in a self-addressed stamped envelope with your student number on the back and a completed and signed Cheque Mail-out Form. 
Note: You or someone you know must pick up your check within 6 months from when it's printed, or it will expire (Canada Bank policy). 
How Do I Sell Books on Export?
The WUSA Used Bookstore sometimes buys current edition textbooks even if they are no longer used at UWaterloo. If your book is eligible for export, they will pay you upfront for it and export it.  
There are 3 ways to check export prices: 
Come to the store in SLC

 
Email:

usedbooks@wusa.ca

 
Call: 519-888-4567 ext. 32390

 
No Export Price?
Books that aren't eligible for consignment or export can be recycled at WUSA Used Books!  
Location & Hours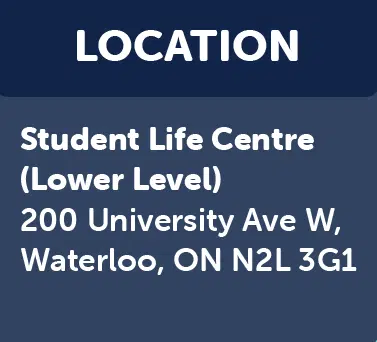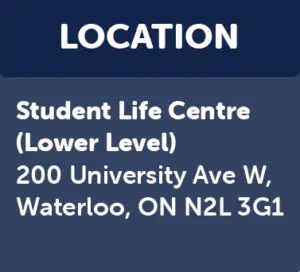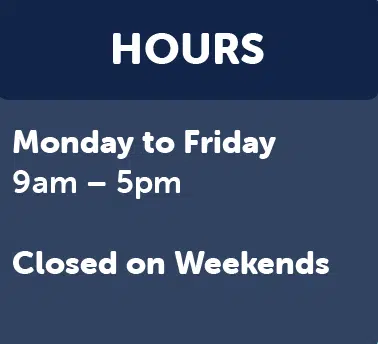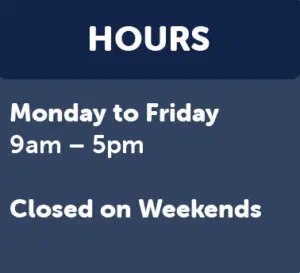 We hope to see you turning your books into cash at the WUSA Used Bookstore soon!