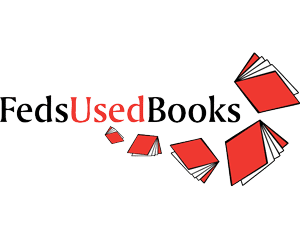 About
Find the lowest prices on thousands of textbooks! Once you're done with your textbooks, Used Bookstore will sell them for you. We turn your textbooks into cash! Drop by Used Bookstore today!
Resources
Save
Save 20% off the cost of a new textbook
Used Bookstore has thousands of books for all kinds of courses. You can save at least 20% off the cost of new textbooks. There is also a sale section with thousands of old edition or textbooks no longer in use at uWaterloo for less than $25!
*Payment methods include
Debit     Visa     Mastercard     Feds Card     Cash
**used bookstore has a no refund policy.
Selling books on Consignment
We charge a 15% consignment fee after your book is sold. We only consign books that are currently in use at UWaterloo. We consign books for an 18 month period. Consignment means that you do not get your money until after your book is sold. After 15 months, you have 3 months to pick up any unsold books in your account. After the eighteenth month consignment period your books will expire and become the property of Used Bookstore.
Selling books on Export
Sometimes, Used Bookstore will buy your current edition textbooks even if they are no longer in use at Waterloo.  We deal with companies in the US that supply textbooks to colleges and universities. If your book is listed in their catalogues we will pay you upfront in cash for it and export it (below $10 we will give you cash, above $10 we will put the money directly onto your debit card).
There are 3 ways to check for export prices:
Come into the store we will scan your books through our system and let you know the export price.
Send us an email, and we will let you know the export price.
Give us a call (519-888-4567 ext. 32390) and we will let you know the export price.
The export option is also beneficial to students because all payments to them from the store will be made in cash up-front. If no price is displayed when students check the export price, there are other ways for them to sell it. Used Bookstore offers consignment for books still needed at the University of Waterloo. With consignment, the book is put in the store for sale at a maximum of 80% of the New Bookstore price, students will receive 85% of the selling price with Used Bookstore deducting a 15 per cent consignment fee when the book sells. Through this method, students can receive even more money when it is sold.
Books that are not acceptable for consignment or export, can be re-cycled with us if you do not want to carry them back.
Cheque Payout Policy
Cheques for books sold are printed monthly by request only. All cheques expire six months from date of printing (Canada Bank policy).
You need to request your cheque before the cheque run cut-off date and time in order to get it printed. If you miss the cut-off time/date your request will be included in the next month's payments.
There is a limit of one free reprint within the first 12 months. During the first six months if your cheque is lost, stolen or misplaced there is no charge for a stop payment. Cheques that are between six and twelve months old can be reprinted if we have the original cheque. Stale dated cheques that are between six and twelve months can be reissued if we have the original cheque. There is a fee of $35 for additional reprints. All cheques over twelve months old cannot be reprinted.
There are three ways for you to get your cheque after it has been printed.
You can come into the store and get it in person. Don't forget to bring photo ID.
Have someone else pick up your cheque. In order to do that, you will need to fill out the Book/Cheque Pick Up Form (PDF) (to download, right click and select "Save target as..."), sign it, and have the form brought in to the store by the person picking up your cheque. Photo ID must be presented by the person picking up your cheque.
Mail in a self-addressed and stamped envelope (or $1), together with a completed and signed Cheque Mail Out Form (PDF) (to download, right click and select "Save target as...").
Notice: Cheques are normally ready for pick up on the last Friday of the month, we will update the account page for the exact date.