Published: Wednesday, December 21, 2022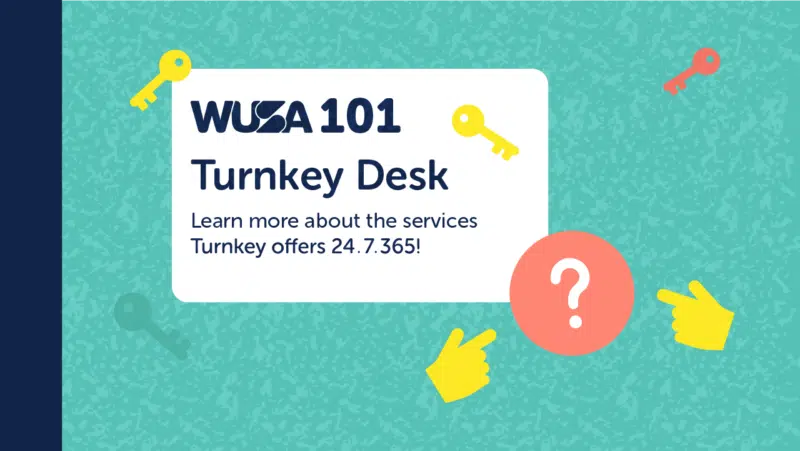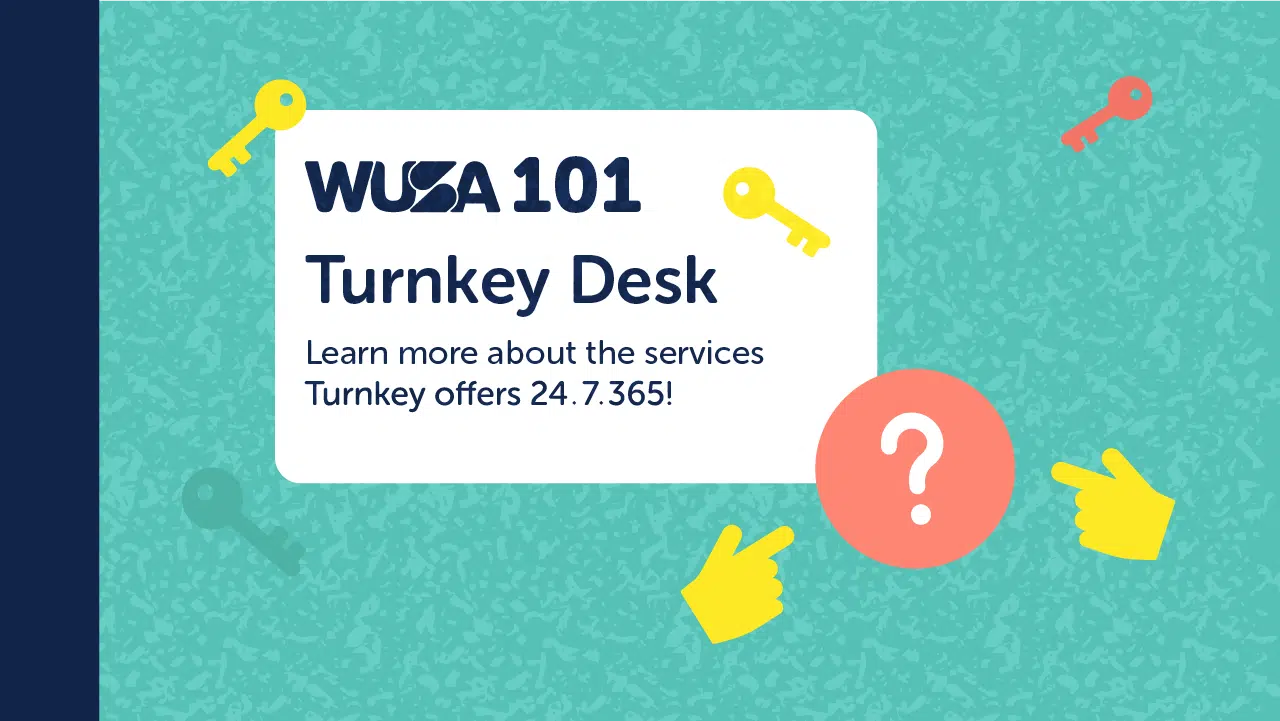 Written By: Bella McKenzie
Welcome to another WUSA 101 lesson! Today's class is about the Turnkey Desk and the services Turnkey offers 24.7.365!
What is the Turnkey Desk?
The Turnkey Desk is staffed with students who know everything there is to know about what's going on with WUSA, around campus, and in the community.
What Services are Offered by the Turnkey Desk?
Buy Tickets for:

GO Transit

Fed Bus

Grand River Transit (GRT) Bus

Cineplex

Princess Cinema

Landmark Cinemas (formerly Empire Theatres)

PRESTO Fare Cards available for purchase & loading

Information for Grand River Transit, bus, and ION light rail services

GRT EasyGO fare care purchase & loading

Posters boards throughout the building

Printer ink refills

Rent a boardgame

First aid

Lost and found service

General information on special events
What can I Access and Book at the Turnkey Desk?
Head to the Turnkey Desk to access…
Dining Area

Study lounges

Multi Faith Room
Go to the Turnkey Desk to book time at…
Contact Info
Phone: 519-888-4434
Email: turnkeys@wusa.ca
Live chat: Click to start a new live chat session
Hours & Locations