Published: Wednesday, July 19, 2023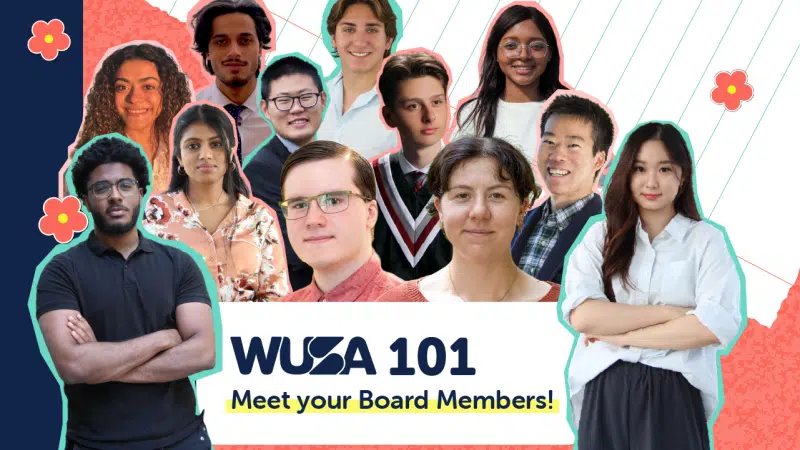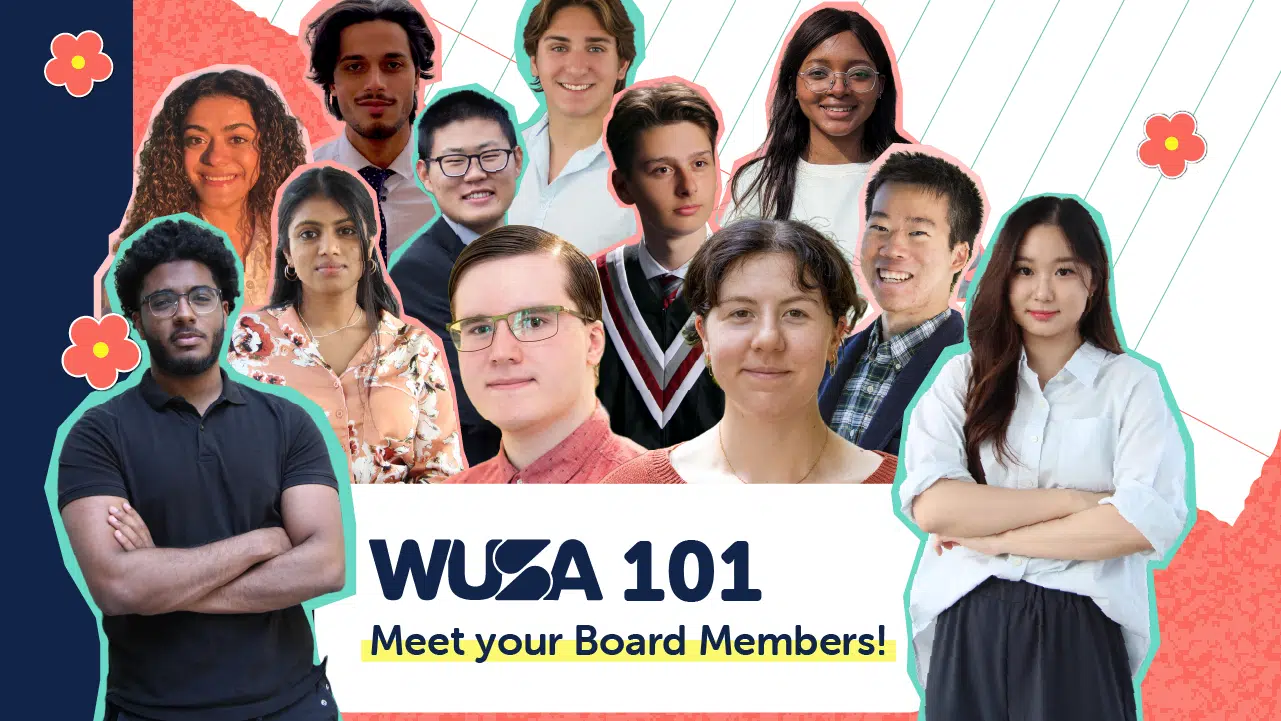 Hello Warriors! The new Board members are here, and they are all geared up to enhance your university experience. Read below to find out more about their interests, previous experiences, and all the things they have planned for the upcoming months!
Rory Norris (He/Him), 2A Biotechnology
· I am passionate about reconnecting WUSA with the student body and working to rebuild the university community post covid.
· Outside of WUSA and the University of Waterloo, I acted as treasurer for student council for a year and was president for 2 year.
· In the next couple of months, I look forward to meeting new people, representing the University of Waterloo Students, and working towards important governance issues.
Katie Traynor (She/Her), 2B Urban Design
· I am excited about the ability to advocate for students and elevate student issues to different levels of government!
· I worked on ESS (Environment Student Society), and PSA (The Planning Student Association), worked with WUSA stakeholders (Campus Housing, Student Success Office), and was an active volunteer for different communities.
· I am looking forward to connecting with student leaders and learning about how I can help them with the resources available to me at WUSA; and engaging with the UW Student Community. As well as connecting with WUSA staff and collaborating with the Board of Directors on how best to serve the WUSA membership.
Matthew Athanasopoulos (He/Him), 2B Nanotechnology Engineering
· As a new member of the Board, I am most passionate about issues regarding finances, housing, and co-op!
· Some previous related experiences include being a Residence Don for over a year, serving 2 co-op terms as well as several part-time positions at UW.
· I am looking forward to beginning serving on our Audit and Governance committees over the coming few months, as well as continuing to advocate for change for our undergraduate students in all capacities!
Alex Chaban (He/Him), 3A Knowledge Integration
· Getting students involved & interested in WUSA while also helping WUSA become as transparent as possible and engaging for our students.
· Dealing with finances as well as operations of an organization through the Legal Studies Society; as well as playing the role of a team member as an Ambassador for the Faculty of Environment.
· I am passionate about helping reassess WUSA's interests, ensuring policy is kept fresh and updated to address students' interests.
Ahmed Elmahi (He/Him), 3B Kinesiology
· I am excited to offer a new perspective on governance.
· My previous experience involves being a Research Assistant, and international volunteer experience leader.
· I am hoping to work towards inspiring important change within the university!
Amanda Adam (She/Her), 4A Biomedical Science
· I am most passionate about advocating for the changes the student population wishes to see made by WUSA. This organization exists to improve the Waterloo undergraduate student experience and I am very glad to be a part of that mission.
· I've volunteered and have been a part of multiple events on campus, so I have been able to see first-hand the effect WUSA has on the Waterloo student community. I also have previous leadership roles in various on-campus clubs and organizations that aim to provide a kind of service to its populace.
· I look forward to interacting with the different branches of WUSA and having a more in-depth insight into how I can impact my community with this role!
Chevin Jeon (She/Her), 1B Computer Science
· As a new Board member, I am most passionate about equity and inclusion. I want to direct students to focus on providing a safe and healthy space for all equity-seeking groups by providing peer support and resources for healthy relationships, mental health, and more.
· As part of the UWAFT EcoCAR's DEI Sub team, I have been involved in the pursuit of advancing equity for all, including women and other groups who have been historically underserved, and adversely discriminated.
· I am looking forward to making new connections with other Board members. Since we are coming from various backgrounds, we have great chemistry, and I am excited to see what kind of things we can achieve in a combined effort!
Tham Sivakumaran (She/Her), 3B Psychology
· I am most excited to be advocating on behalf of students!
· I've worked in the Registrar's Office and Student Affairs in previous co-op positions.
· I'm looking forward to working to expand resources for students and learning more about the behind-the-scenes of both WUSA and UW.
Ailin Jalili (She/Her), 4B Health Studies
· I am most passionate about creating opportunities for students as well as contributing to an inclusive UW environment!
· This is my first time being on the Board of Directors, however, I am also on the student society for Health and was an Orientation Team member this past fall!
· I am excited to work with my fellow Board members and advocate for students as well as find gaps that we can help bridge together, especially around the accessibility of services.
Anshul Ruhil (He/Him), 3B Computer Science
· I am passionate about making sure WUSA policies are in accordance with what the UWaterloo student community wants!
· I am excited to learn more about governance within my role.
Our new Board members bring along a ton of experience and ideas to make your university experience the best one possible. So, keep an eye out for new initiatives, activities, changes, and much more. Thank you to all the Board members for their time!