WUSA 101: Student Services
Published: Wednesday, May 10, 2023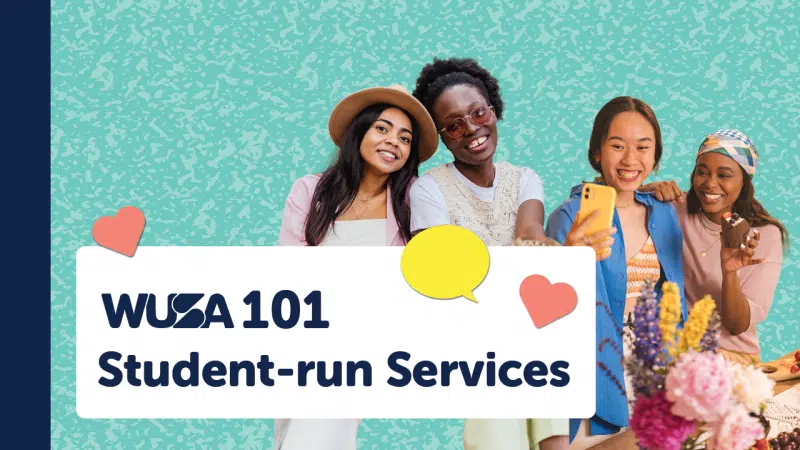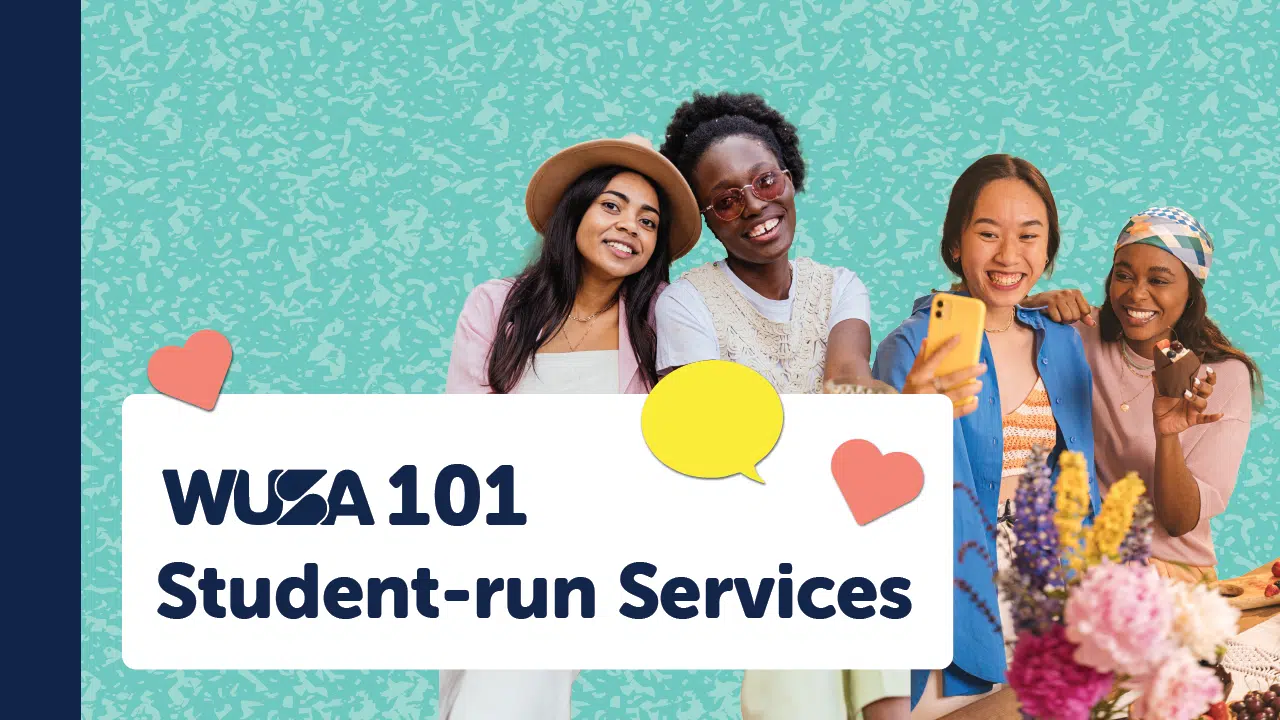 WUSA supports a variety of student-run services designed to enhance the quality of campus experience for all undergraduate students. Student-run services comprise of 10 services, each one dedicated to supporting and improving student life on campus.  
The Bike Centre is a DIY bike repair shop, equipped with free-to-use tools, used parts, fluids, and tire-pumping facilities. This volunteer-run service is conveniently located in SLC and even includes certain bike parts for sale. (Instagram) 
The Centre for Academic Policy Support (CAPS) is a confidential student support service run by trained students that provide assistance to undergraduates in navigating academic policies, such as filing petitions, grievances, and appeals. (Instagram) 
Co-op Connection enables students to engage in and stay connected to the campus community even during their work term away from campus. A creative team of student volunteers helps co-op students connect with each other through fun events and happenings. (Facebook) 
The Food Support Services provides confidential assistance to students experiencing food insecurity. Provision of food hampers and hygiene products, as well as raising awareness of hunger through unique events are just a few of the services offered. (Instagram) 
The Glow Centre is a service committed to fostering a healthy attitude towards all sexual orientations and gender identities on campus. They offer peer support, advocacy work, and resources, and organize social events to create a safe and inclusive environment. Stay tuned to learn more about Glow's plans and events organized for June Pride! (Instagram)  
The International & Canadian Student Network strives to make all local, international and exchange students feel welcome at the University and in the student community. They run numerous events throughout each term to aid students in forming meaningful connections with different people. (Instagram) 
MATES Peer Support offers support to students experiencing social and academic challenges, as well as low-level mental health concerns and stress. A team of trained student volunteers knowledgeable about various resources can assist students in navigating their student experience. (Instagram) 
The Off-Campus Community run entirely by dedicated student volunteers organizes a portion of Orientation Week and social and educational events, to help off-campus students form connections with one another. (Instagram) 
RAISE (Racial Advocacy for Inclusion, Solidarity, and Equity) serves to address racism and xenophobia on campus with three initiatives – education and advocacy, peer-to-peer support and community building, run and provided by trained volunteers. Look forward to RAISE's XChanges Conference happening on September 30, with more details to be shared as soon as they are available! (Instagram) 
The Women's Centre aims to provide a female-positive and supportive environment on campus for all women and trans folk. Student volunteers are trained to guide and provide students with resources on sexual health, healthy relationships, mental health and more. Sexual health products, such as condoms, pads, and pregnancy tests, are also provided. (Instagram)  
Learn more about upcoming events, important updates, and volunteer opportunities on each service's social media pages.