Published: Thursday, April 13, 2023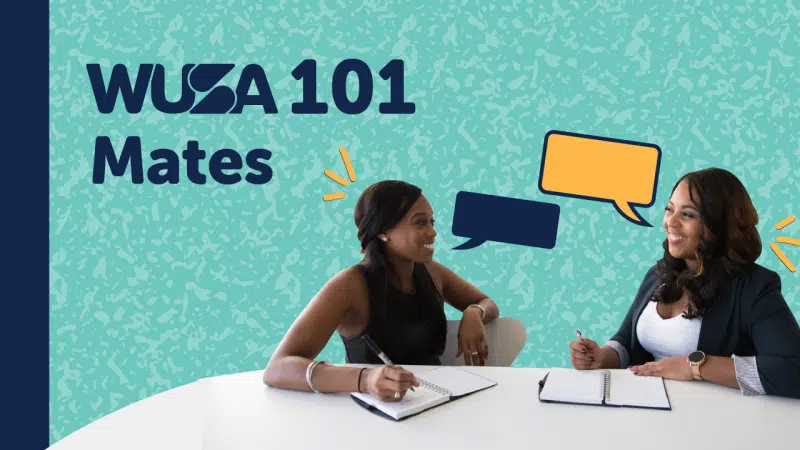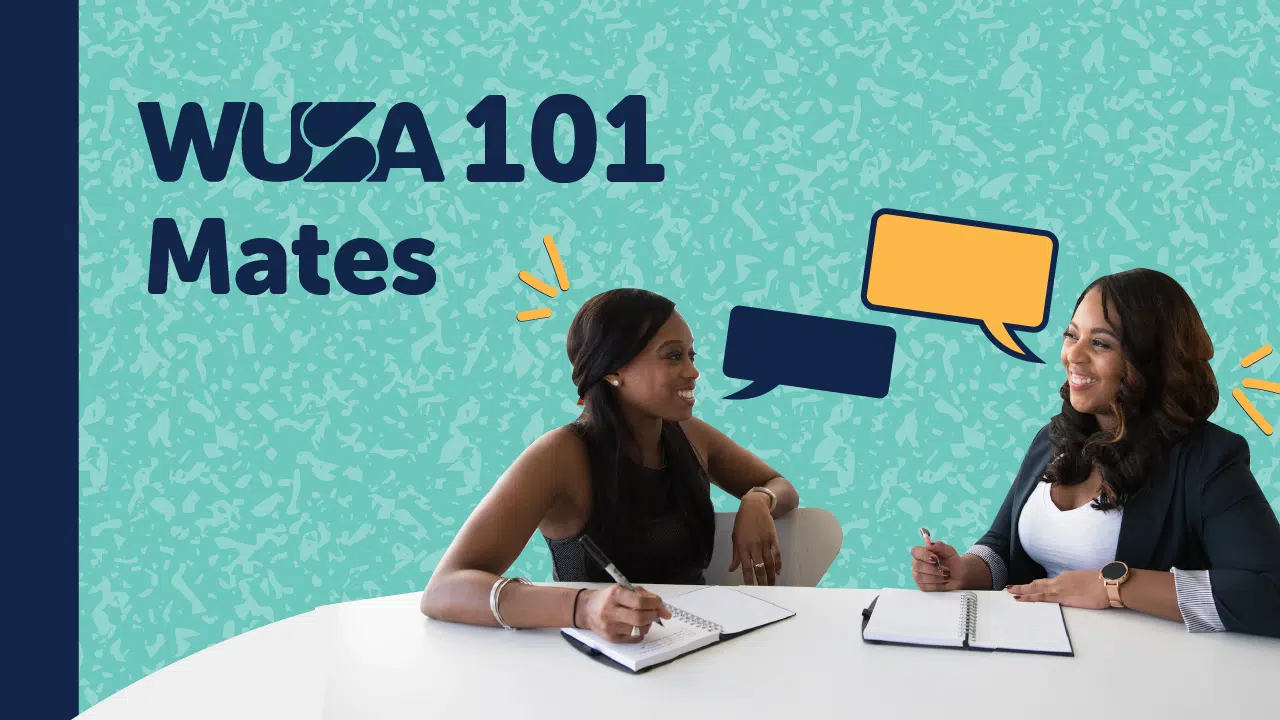 Exam season is here and so is WUSA 101! Exam season can bring stress, need for academic help, and a need for mental health support. So, in this WUSA 101 lesson, we want to highlight MATES (Mentor Assistance Through Education and Support), the student-run, WUSA peer support service for undergrad student mental health and academic challenges. 
MATES is a peer-support service for the UW undergrad student population. MATES Peer Support Volunteers support students experiencing social and academic challenges as well as low-level mental health concerns and stress.  
What can I Expect from a MATES Peer Support Session?
The MATES team consists of trained student volunteers who are knowledgeable about various on and off-campus resources. They can assist students in navigating these services. A MATES session lasts for one hour maximum and is confidential. 
MATES support is also offered in a variety of languages. Check their Facebook page or email them at mates@wusa.ca for the most up-to-date list of languages available. 
How are MATES Volunteers Trained?
MATES volunteers go through an intensive selection process and receive extensive training in mentorship by Counsellors from UWaterloo Counselling Services. MATES volunteers are trained in the following areas: 
Academic issues

 

Social and relationship difficulties

 

Coping skill development

 

Transitional challenges to university life

 

Challenges in adapting to culture

 
How Can I Book a MATES Appointment?
MATES offers both drop-in sessions and in-person, live chat, or online appointments.  
 Click here or email MATES to book an appointment 
Up to date drop-in hour info can be found at www.linktr.ee/UWMATES 
MATES recommends booking an appointment to ensure that you have a full hour reserved at your preferred time. MATES does not provide urgent support or support through email or phone.  
What is the MATES Wellness Lounge?
The MATES Wellness Lounge is open Mon-Fri from 11am-3pm in SLC 3102. Here you can: 
Hang out between classes

 

Use their art supplies

 

Meet new people

 

Get free snacks

 

Study

 
How Can I Be a Part of the MATES Team?
MATES is hiring for the Spring 2023 term! 
Go to www.linktr.ee/UWMATES to volunteer for a variety of positions such as: 
Peer Support Volunteer

 

Wellness Lounge Volunteer 

 

Office Director

 

Advocacy Director

 

Social Media Director

 

Events Director

 

Marketing Director

 

Internal Director

 

Training Director

 
Applications for Spring 2023 close May 1st. 
Connect with MATES
Connect:

 

 

Hours:  

Location:  

wusa.ca

 

Facebook: UWMates 

Instagram: @UWMates 

Email: mates@wusa.ca  

 

In-person appt: 3:30pm-8:30pm on weekdays  

 

Online appt: 2:30pm-9:30pm on weekdays 

  

Student Life Centre, 200 University Ave W, Waterloo, ON N2L 3G1 

 

RM 3102