WUSA 101: Your Health & Dental Plan (Opt Out Deadline is September 27!)
Published: Friday, September 23, 2022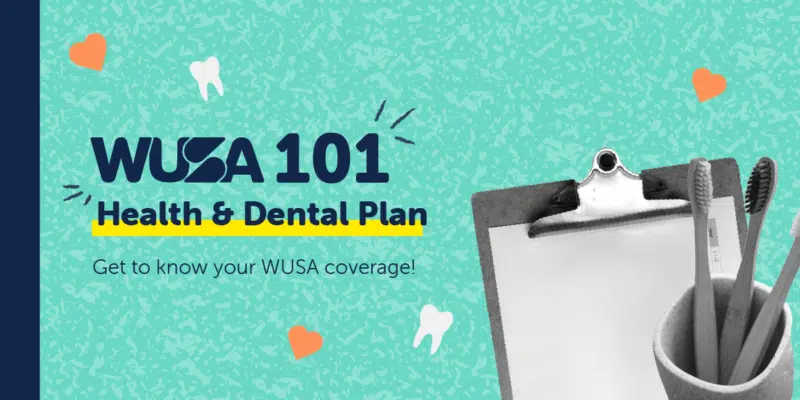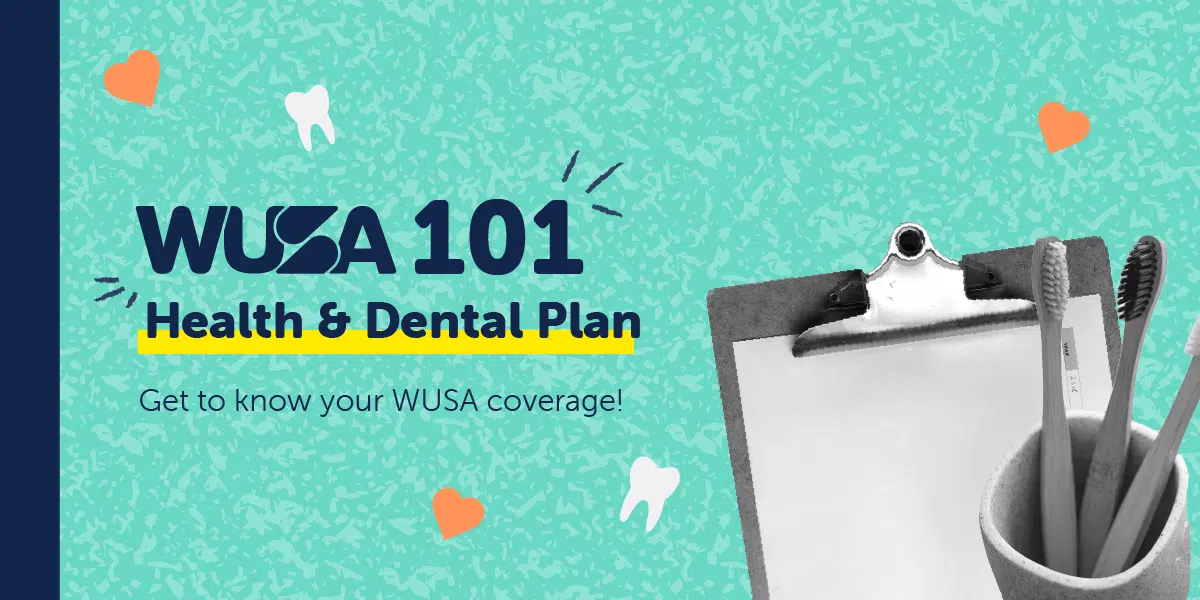 Written by: Anusha Akella, Communications Assistant
Did you know that as an undergraduate student at UWaterloo, you get automatic coverage under WUSA's Health and Dental plan? Whether you're a full-time or a part-time student, an international or domestic student, a co-op student currently on your work term, or even if you're a student attending Waterloo on exchange, you can now pay for the health services you need!  
In the interest of students, WUSA has partnered with Studentcare to provide all its members (that's you!) with extended health and dental coverage, even including services not covered by OHIP and other basic health-care programs. The Plan covers health, dental, vision and travel benefits and the current policy year for both health and dental coverage is September 1, 2022 – August 31, 2023. 
Health Coverage:
The health benefits of your Plan cover prescription drugs (including most oral contraceptives), health practitioners, vaccinations, diagnostic services, accidents and emergencies, and more! Do note you must have Canadian provincial healthcare coverage or equivalent coverage in order to make the health claims. 
Dental Coverage:
As for the dental coverage, it provides you with the access to preventive care, offering up to $750 coverage for dental visits per policy year. 70% of your dental costs is covered by your Plan but that's not all. By visiting a Studentcare Dental Network member, you get an additional 20% to 30% discount which translates to almost a 100% of your dental costs being covered by your Plan! Even if you'd like to choose your own dentist, you will still be covered for the insured portion of your Plan.  
Additional Coverage:
In addition, you will be covered for $275 in vision care as well as up to $1,000,000 in travel health coverage per lifetime and 150 days per trip, be it for studies abroad or for a weekend getaway! 
Services Offered:
On top of your Plan coverage, you also have access to other services such as online services (where an online coverage manager can help you make changes to your coverage), Studentcare Networks, Empower Me (a 24/7 mental health and wellness service) and legal essentials.  
Want to know more about the benefits of your Plan? Head over to the Health and Dental plan webpage at https://wusa.ca/services/student-supports/health-and-dental-plan/