Published: Wednesday, June 14, 2023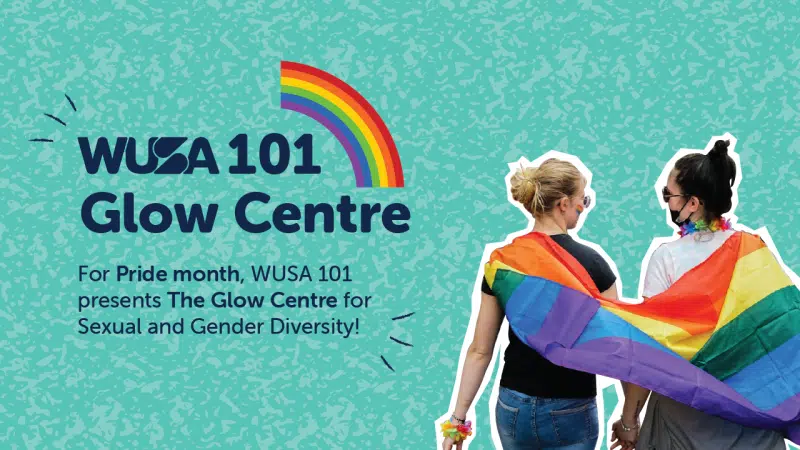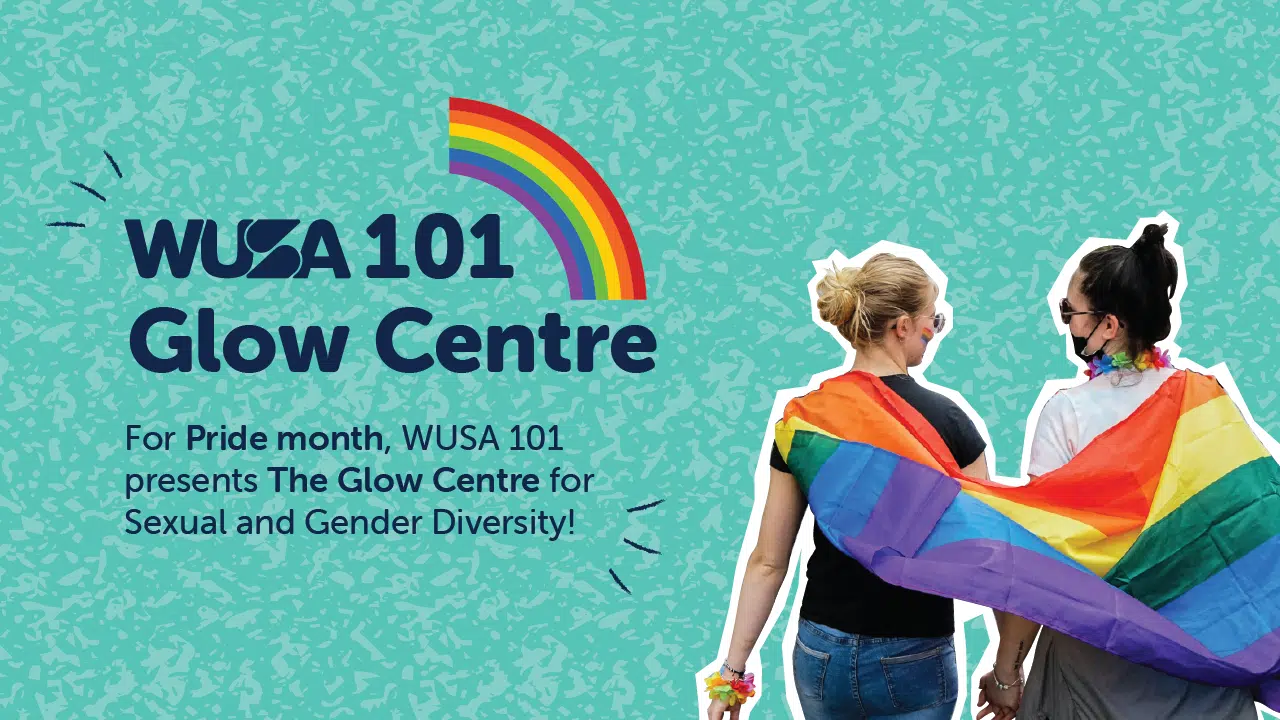 For Pride Month 2023, WUSA 101 presents the Glow Centre for Sexual and Gender Diversity! 
Glow is the oldest continually running university-based 2SLGBTQ+ group in Canada! Dedicated student volunteers run this service to promote a healthy attitude towards all sexual orientations and gender identities on campus. Glow  
With a commitment to serving trans-identified and gender-variant persons, Glow has made relevant resources accessible: Transition resources, off-campus support, on-campus residence support, information on medical coverage under Student Health Plan, as well as the legal procedures for changing records.  
Resources on how to be inclusive of and recognize the intersectionality of racial, ethnic, religious, and other social identities are also provided by Glow to build and educate inclusive practices within the university and beyond.  
The Inclusive Bathroom Initiative, brought about by WUSA and Glow and now run by the Equity Office, seeks to create more inclusive washrooms on campus. To learn more about the various locations of gender-neutral washrooms, check out the Glow Centre on the WUSA website.  
Stay tuned to Glow's social media to learn more about their resources and work. Also check out some upcoming community events, like Glow's Pride Picnic and Glow Goes to Pride Toronto 2023!