WUSA 101: Campus Spotlight | WISC
Published: Wednesday, June 28, 2023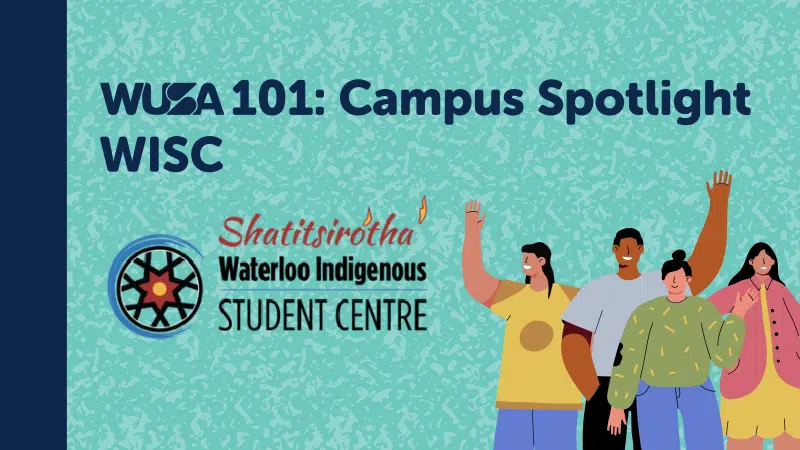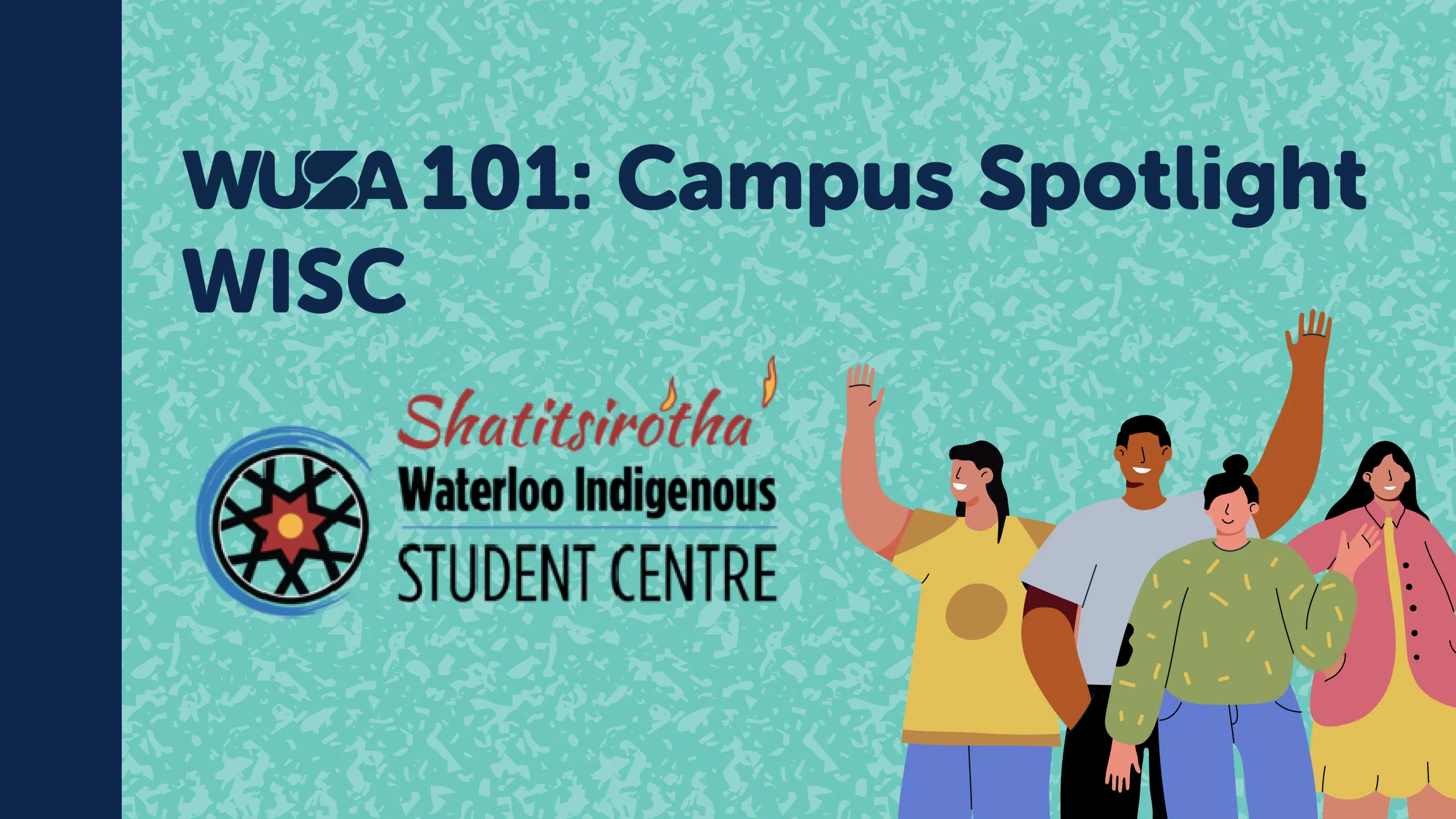 We are excited to introduce our first WUSA 101: Campus Spotlight. Our WUSA 101 Campus Spotlight feature will take us outside of WUSA several times each term to focus on a campus group or service that is not part of WUSA but does help WUSA members. This month, our WUSA 101 Campus Spotlight presents the Waterloo Indigenous Student Centre (WISC)! 
The Waterloo Indigenous Student Centre (WISC) is a friendly space on campus for Indigenous students to connect with and meet other Indigenous (First Nation, Inuit, and Metis) students and members of the Kitchener-Waterloo community.  
WISC supports students by offering culturally specific mental, spiritual, emotional, and physical guidance, and helps students lead a balanced and healthy lifestyle throughout their academic journey. Gaps between on and off-campus services are addressed and bridged as WISC strives to advocate for equitable opportunities for Indigenous peoples to thrive. At WISC, students will be sure to feel an unwavering sense of belonging on the land, with their people and within themselves! 
Several services are offered by WISC, such as access to a safe smudging place, traditional medicines, academic advice, advocacy and tutors, computers, laptops, and printing services. Students can find a quiet study space, a mindfulness room, a commercial kitchen, and a community garden at WISC! 
The WISC space is accessible for Indigenous students 24/7 with fob access – provided by WISC staff. 
Staffed hours of operation of WISC are Monday-Friday, from 8:30 am – 4:30 pm. WISC is in United College at the University of Waterloo.   
Learn more about WISC by following along on Instagram at @wisc_uw.