Transgender Day of Visibility 2023
Published: Friday, March 31, 2023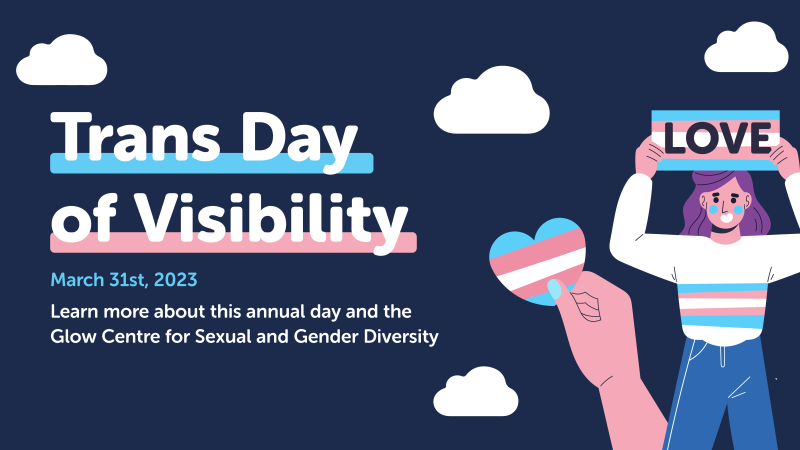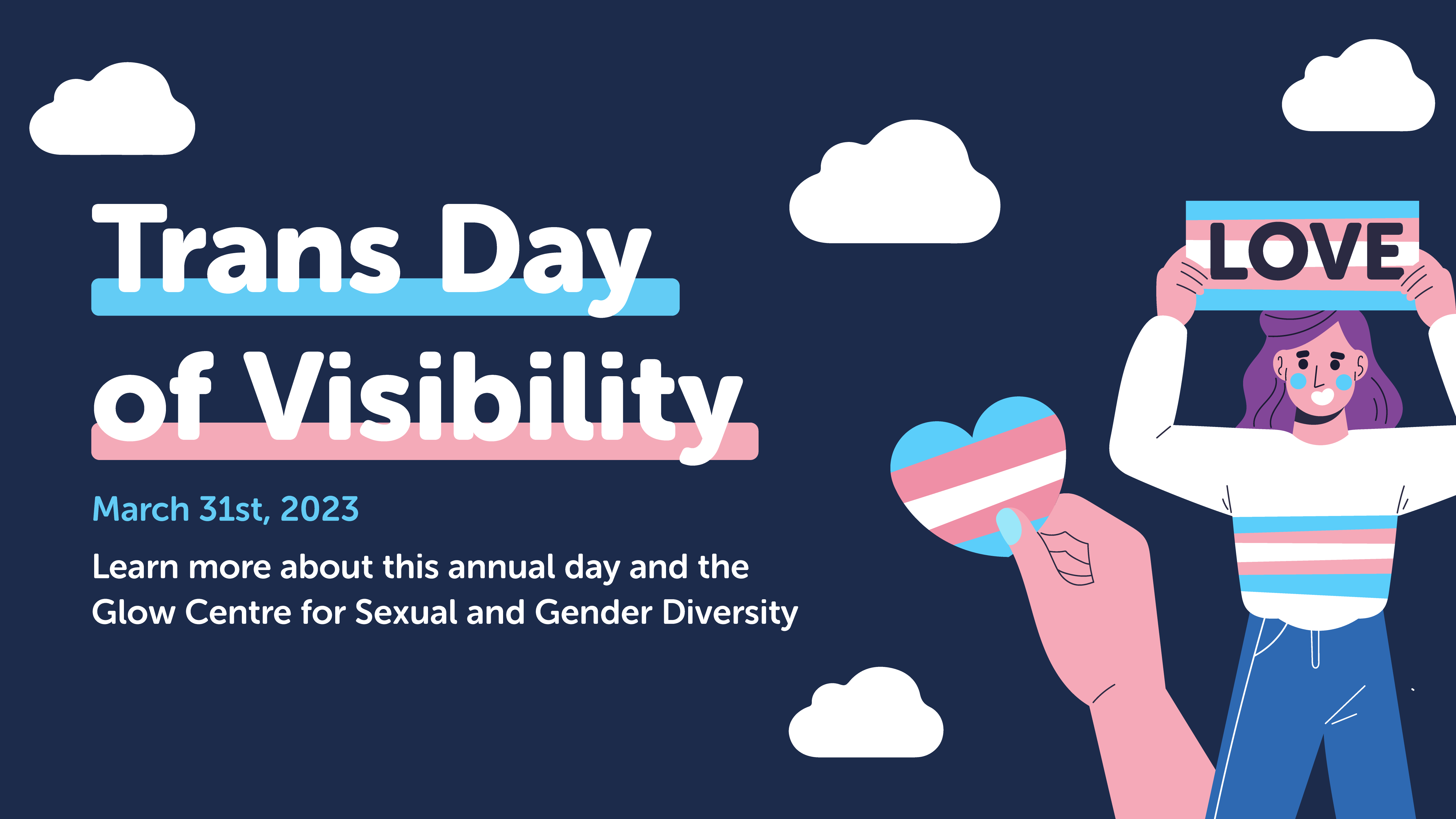 Written by: Bella McKenzie
Today is Transgender Day of Visibility!  
March 31st is dedicated to celebrating Transgender people, raising awareness of discrimination faced by Transgender people worldwide, and a celebration of their contributions to society.   
Considering the rise of transphobic sentiments in Canada and the bills and laws targeting Transgender civil rights in the United Sates, today is an especially important opportunity to uplift and support Trans communities. We must also reflect on our own prejudice, misconceptions, and spread awareness about the challenges Trans and Non-Binary people face.  
It's also important to recognize that supporting Trans communities must be done all year round, not just today. Everyone deserves to live safely as their authentic selves. 
The Attack on Trans Rights and Drag
While in more recent years society has generally become more accepting of Trans communities, a backlash of transphobic hate has developed.  
The American Republican state governments have filed almost 400 anti-Trans bills since the start of 2023 and its only March. 
These bills are to remove gender affirming care from Trans youth, criminalize doctors for providing gender affirming care, enable Trans children to be seized by the state, make it a felony for a Trans person to use the washroom that matches their gender identity, restrict participation in sports, and restrict Trans people and drag performers from performing.
Canada isn't free from this hate either.  
There have been organized attempts to run anti-Trans candidates for school boards across Ontario and anti-Trans parents are joining parent councils to disruptively protest inclusive activities. Mainstream media also takes part in transphobia. CBC, CTV, The Star, and The National Post regularly publish transphobic articles and opinion pieces which only encourage and spread transphobic beliefs. Mainstream right-wing parties are also starting to embrace anti-Trans positions.
It's also important to recognize that Trans people of colour are more at risk of transphobia.  
Trans women of color are most at risk since they often face multiple forms of discrimination including transphobia, racism, classism, misogyny and misogynoir. 
Additionally, due to transphobic job discrimination, roughly 20% of Trans people engage in the underground economy. This includes commercial sex work where they can be subject to additional transphobic discrimination because of their work. 
We must strongly fight the issues that harm Trans communities. The hateful voices are growing the Trans community fighting by themselves is not enough and it's unfair to make them do it alone.  We must push for inclusion and intersectionality in our schools, jobs, communities, and lives. At every election we need inclusive candidates and for voters to push back on transphobic candidates. 
What Can I Do to Acknowledge This Important Day?
Below is a non-exhaustive list of more things you can do to observe this day and work to become a better ally to Trans communities. 
What to Do 

Where to Learn 

Attend

Glow's International Transgender Day of Visibility Celebration

on Mar 31, 2pm-5pm in the SLC Black & Gold Room

 

Donate to a charity that supports the Trans community

 

Check out stories from Trans and Non-Binary folks

 

Call or connect with a Trans or Non-Binary person in your circle and let them know how much you value them

 

Learn about Trans issues and the empowering Trans people in LGBTQ+ history

 

Attend seminars/workshops on gender diversity

 

Reflect on your bias and how it impacts the way you think and interact with others

 

Practice asking people their pronouns when you meet them

 

Glaad.org

 

Learn about Transgender issues, tips for allies, and how to support drag

 

 

Diversity lessons that focus on transphobia, misgendering, and genderism

 

 

Learn about what being Transgender or Non-Binary means, Trans rights, bathroom access, and Transgender-inclusive policies.

 
Where can I Access Free Support for Trans, Non-Binary, and Queer Folk on UW Campus?
WUSA:
Glow Centre for Sexual and Gender Diversity – glow@wusa.ca 
Run entirely by dedicated student volunteers, Glow promotes a healthy attitude towards all sexual orientations and gender identities on the UWaterloo campus by providing a wide variety of peer support, social events, advocacy work, and resources

 
Women's Centre – womenscentre@wusa.ca 
WC provides a female-positive and supportive environment on campus for all women and Trans communities with peer support, resources, as well as educational workshops, events, and campaigns on various issues through an intersectional feminist lens.

 
MATES is a peer-support service for the undergraduate student population. MATES Peer Support Volunteers support students experiencing social and academic challenges as well as low-level mental health concerns and stress. The MATES team consists of trained student volunteers who are knowledgeable about various on and off-campus resources and can assist students in navigating these services.

 
Empower Me – Mental Health Resources – Call 1-833-628-5589 (toll-free), available 24/7 from anywhere in Canada or the US. 
Empower Me is a mental health and wellness service that seeks to contribute to a resilient student community by supporting existing on-campus and student care mental health resources.

 
University of Waterloo
Equity Office – equity@uwaterloo.ca 
The Equity Office strives to create a sense of belonging for all, removing systemic barriers against marginalized groups, and striving for an equitable and accepting atmosphere. They supply students, faculty, and staff from underrepresented groups with guidance and advice on equity issues, while building campus awareness on these matters.

 
Counselling Services – 519-888-4096 
UW offers inclusive counselling and mental health services to support your academic, personal, career and health-related concerns.