Transgender Day of Remembrance on Nov. 20th
Published: Wednesday, November 16, 2022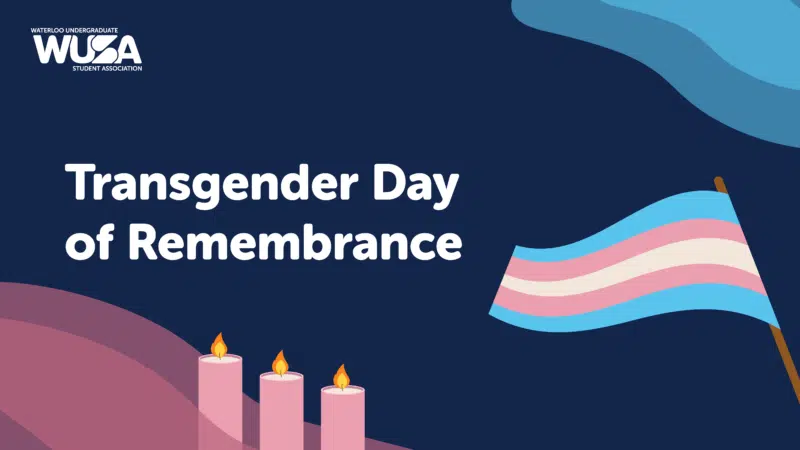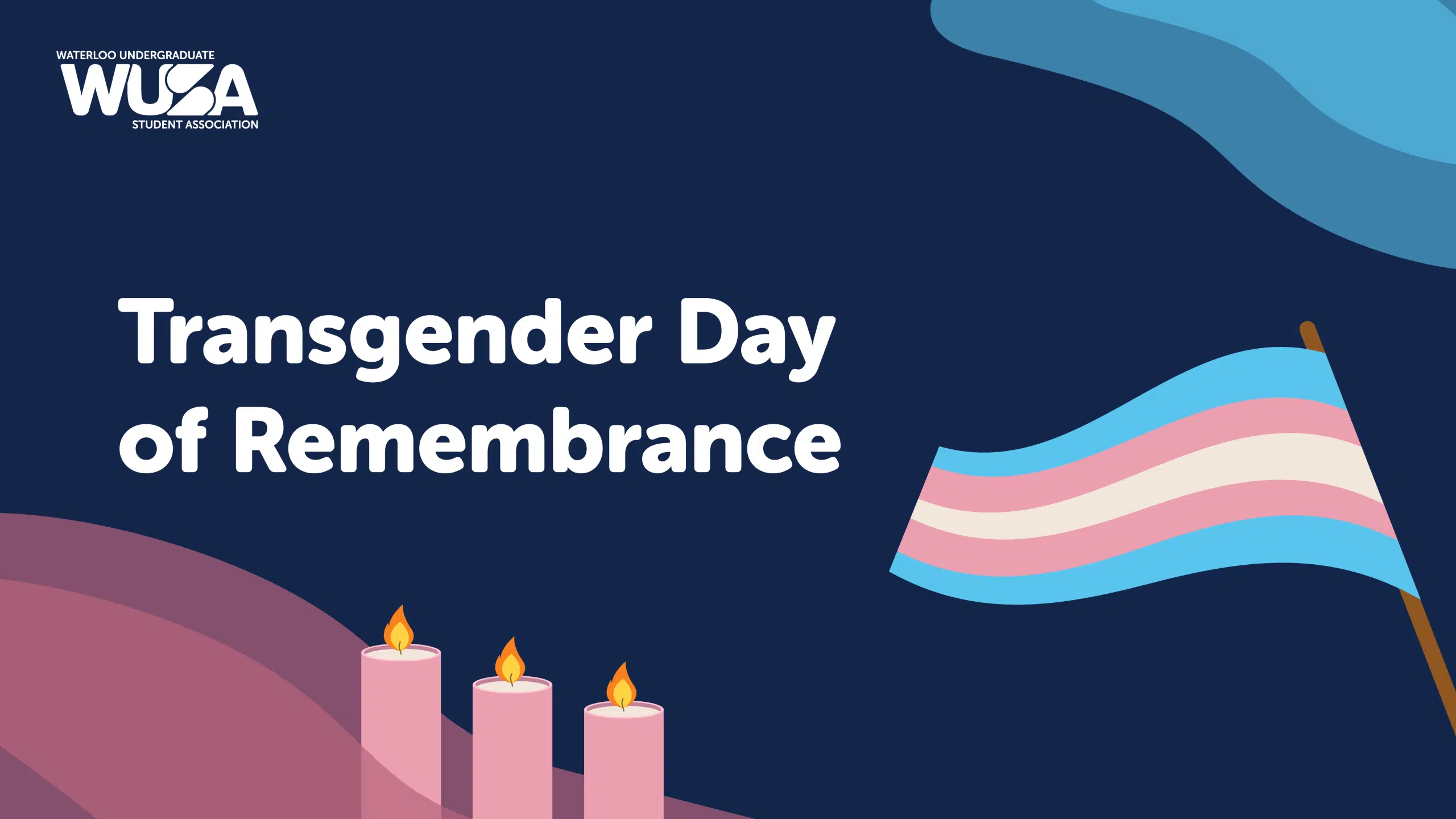 The upcoming Transgender Day of Remembrance is an annual observance on November 20th that honours the memory of transgender people whose lives were lost in acts of anti-transgender violence, hatred, or prejudice. 

Join Glow for a Candlelight vigil for Transgender Day of Remembrance on Sunday, November 20th from 5 – 6 pm at the Peter Russell Rock Garden. This vigil will honour the memory of transgender people whose lives were lost in acts of anti-transgender violence. 
We encourage all who can to join Glow and reflect on the abuse and discrimination that many people of the transgender community face. In our day-to-day lives we must remember to understand and help abolish the stigma, discrimination, and barriers that many transgender people experience. 
History of Transgender Day of Remembrance
Transgender Day of Remembrance was founded in 1999 by transgender advocate, Gwendolyn Ann Smith. It began as a vigil to honour the memory of Rita Hester, a transgender woman who was killed in 1998. The vigil commemorated all the transgender people lost to anti-transgender violence since Rita Hester's death.  
The murder of Rita Hester also sparked the "Remembering Our Dead" web project and led to the important tradition that has become the annual Transgender Day of Remembrance. In 2015, BreakOUT coined the name Transgender Day of Resilience to shift the focus from one of trans deaths to trans survival and resilience.
"Transgender Day of Remembrance seeks to highlight the losses we face due to anti-transgender bigotry and violence. I am no stranger to the need to fight for our rights, and the right to simply exist is first and foremost. With so many seeking to erase transgender people — sometimes in the most brutal ways possible — it is vitally important that those we lose are remembered, and that we continue to fight for justice." 
–  Transgender Day of Remembrance founder, Gwendolyn Ann Smith
Although not every person represented during the Day of Remembrance self-identified as transgender, each was a victim of violence based on bias against transgender people. Unfortunately, like many anti-transgender murder cases, Rita Hester's murder has yet to be solved. 
To acknowledge Transgender Day of Remembrance, WUSA is sharing helpful Trans Resources from WUSA, Uwaterloo, and the Waterloo and LGBTQ+ community. In addition, a map of all the unisex washrooms on the University of Waterloo campus has been included in this article for those who would find it valuable.  
WUSA Transgender Resources:

WUSA Glow Centre for Sexual and Gender Diversity – @UWGlow 
Serves trans-identified and gender variant persons by making relevant resources accessible. If you or someone you know are having difficulty/have questions in accessing services and resources at the University of Waterloo please let Glow know (by whichever means you feel most comfortable – email, phone, in person) and they will do their best to find the information you are looking for.

 

Has

transition resources

(legal name and sex designation change processes, medical transition, and other relevant information), off-campus living, on-campus residences, medical coverage under the Student Health Plan, changing records procedures, and more!

 

Glow is holding a vigil for Transgender Day of Remembrance on November 20th, 2022

 
Trans Student Bursary Program: 
Allows those students in need of assistance potential access to funding for the following needs:

 

Legal Name Change in your home province

Sex Designation Change on birth registration or certificate

 
Empower Me – 1-833-628-5589 
Empower Me is a mental health and wellness service that supports existing on-campus and Student care mental health resources with professional counsellors, a toll-free 24/7 help line, etc.

 
UW Transgender Resources:
UW LGBTQ+ Quick Resource Guide 
List of UW, WUSA, and local resources that are helpful for the LGBTQ+ community and their allies

 
Campus Wellness – 519-888-4096 
Campus Wellness is here to help all students at the University of Waterloo. Our professionals provide primary medical care and mental health services using an inclusive, connected, and collaborative approach.
Community Transgender Resources:
Waterloo Region's Rainbow Community Space which offers groups, activities, counselling, and more for 2SLGBTQ+ people

 
Lesbian, Gay, Bi & Trans Youthline – 1-800-268-9688 
Offers free peer support for youth aged 26 and under

 
Trans Lifeline – 877-330-6366 
They offer 24 hours a day, 7 days a week hotline, resources/services, and micro-grants for Trans and gender questioning individuals by Trans peers.

 
OK2BME by KW Counselling – 519-884-0000 or ok2bme@kwcounselling.com 
Free counselling program for LGBTQ2S+ individuals and couples aged 5-29. Youth groups are also available.

 
University of Waterloo Unisex Washroom Map