Transgender Day of Remembrance 2021
Published: Friday, November 19, 2021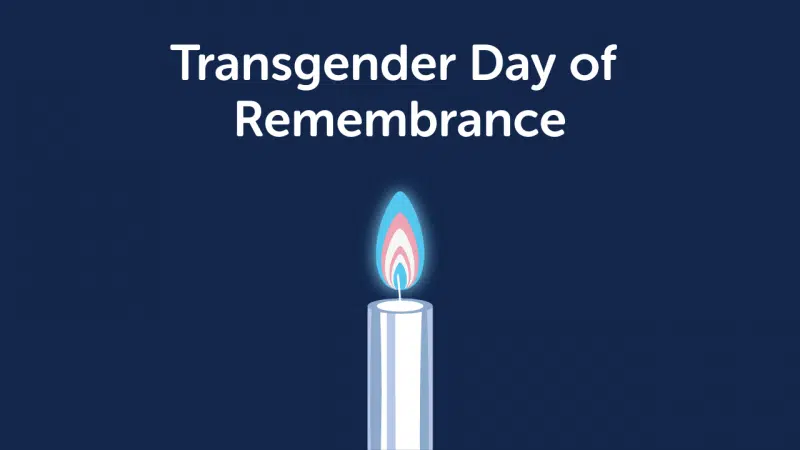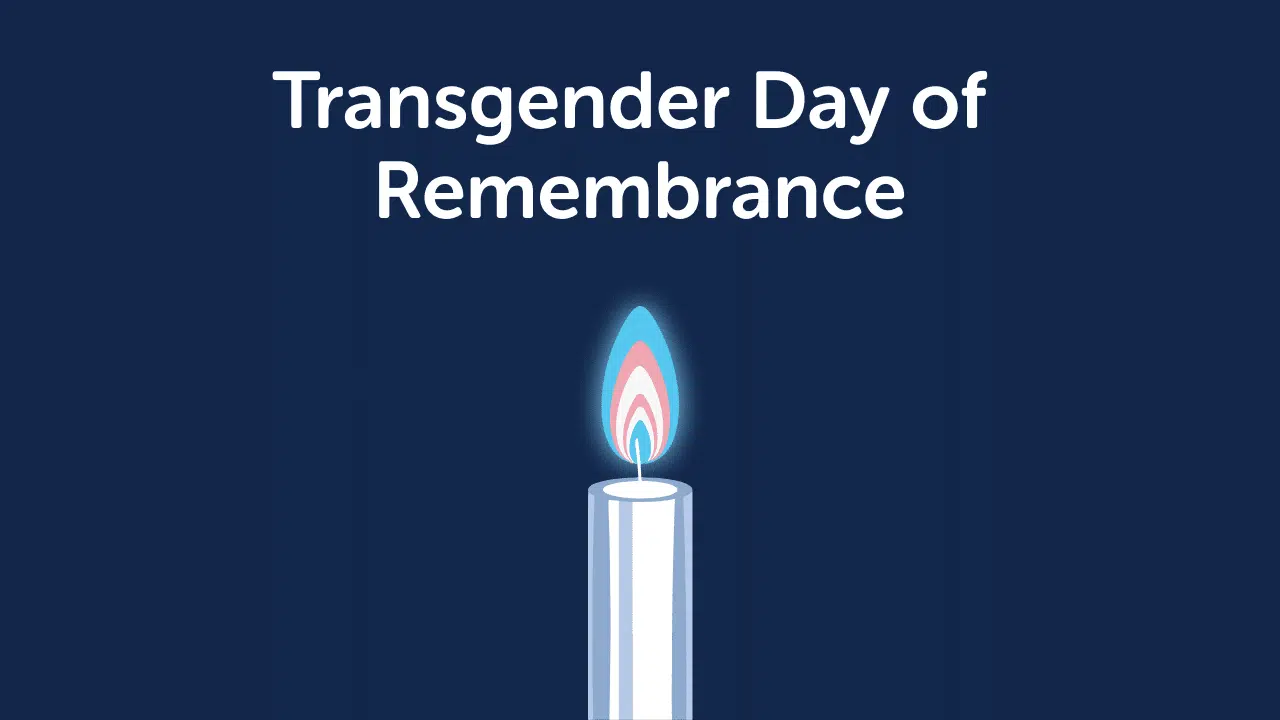 November 20th is the Transgender Day of Remembrance, a day devoted to reflecting on the past year's impact on trans folks and remembering lives lost as a result of anti-trans rhetoric and violence. It is often advertised as a day to remember folks killed in countries with fewer trans rights and a different understanding of the identity, however, it is important to note that these acts of violence still happen in countries like Canada, where trans folks are legally protected as a federal identity. It is also a day of healing, where communities can come together and share their stories and be heard.
In the last year, more laws have come out targeting trans folks, especially youth, and their access to basic programs like participating on sports teams and using school washrooms. Other laws such as anti-abortion laws can also impact trans folks, as accidental pregnancies can occur due to a misunderstanding of hormone therapy. These laws also disproportionately attack transfeminine people, who are at the highest risk of being victims of violence. Unfortunately, people tend to be afraid of trans folks perpetuating violence when the exact opposite is happening. This is unfortunately why the trans day of remembrance must happen each year.
So, what is it like to be a trans person in 2021? Often the narrative about being trans is focused on negative experiences, but that's not the only part of this community. Trans folks are artists, doctors, academics, athletes, and so much more. Transition can bring a sense of euphoria, not just of hating one's body. Many people have an idea that they have never met a trans person before, but this is a false perception. There is no way to know if someone is trans. Could you tell from this article that the author is trans? I'm just a regular student trying to get my bachelor's degree and start my career like everyone else here. I've been a club executive, a co-op student, a group project member, a WUSA writer and I just so happen to be trans.
This day can come with a lot of emotion so if you need support, there are places both on- and off-campus that can help. The Glow Centre, the Women's Centre and RAISE all offer peer support programs as well as MATES. UW Counselling services now has a counsellor with lived experience as a trans person. OK2BME offers free six-week counselling sessions to queer-identified folks and they can work with you to find a more long-term solution if needed.
SPECTRUM Waterloo also has some great social programming to help you make connections within your community. SPECTRUM offers a number of peer support groups for transgender and gender variant people, including but not limited to transgender, non-binary, agender, Two Spirit, and beyond.
On November 20, the Glow Centre for Sexual and Gender Diversity and SPECTRUM are partnering with ACCKWA and SHORE Centre to hold a Transgender Day of Remembrance virtual vigil. From 3-4 pm, we will hear from speakers and, from 4-5 pm, there will be a facilitated healing circle. Learn more and register here.
Finally, you can also call Here24/7, 1-844-437-3247, for immediate crisis support. You are not alone, and help is waiting for you when you're ready.