Student Sustainability Committee Town Hall
Published: Thursday, February 24, 2022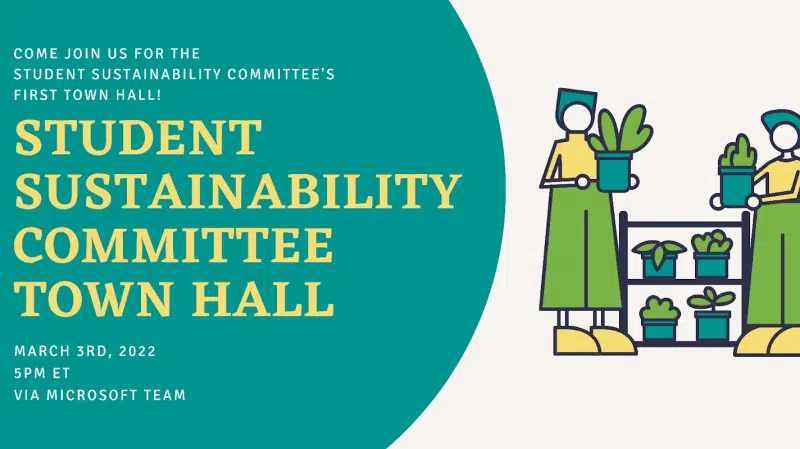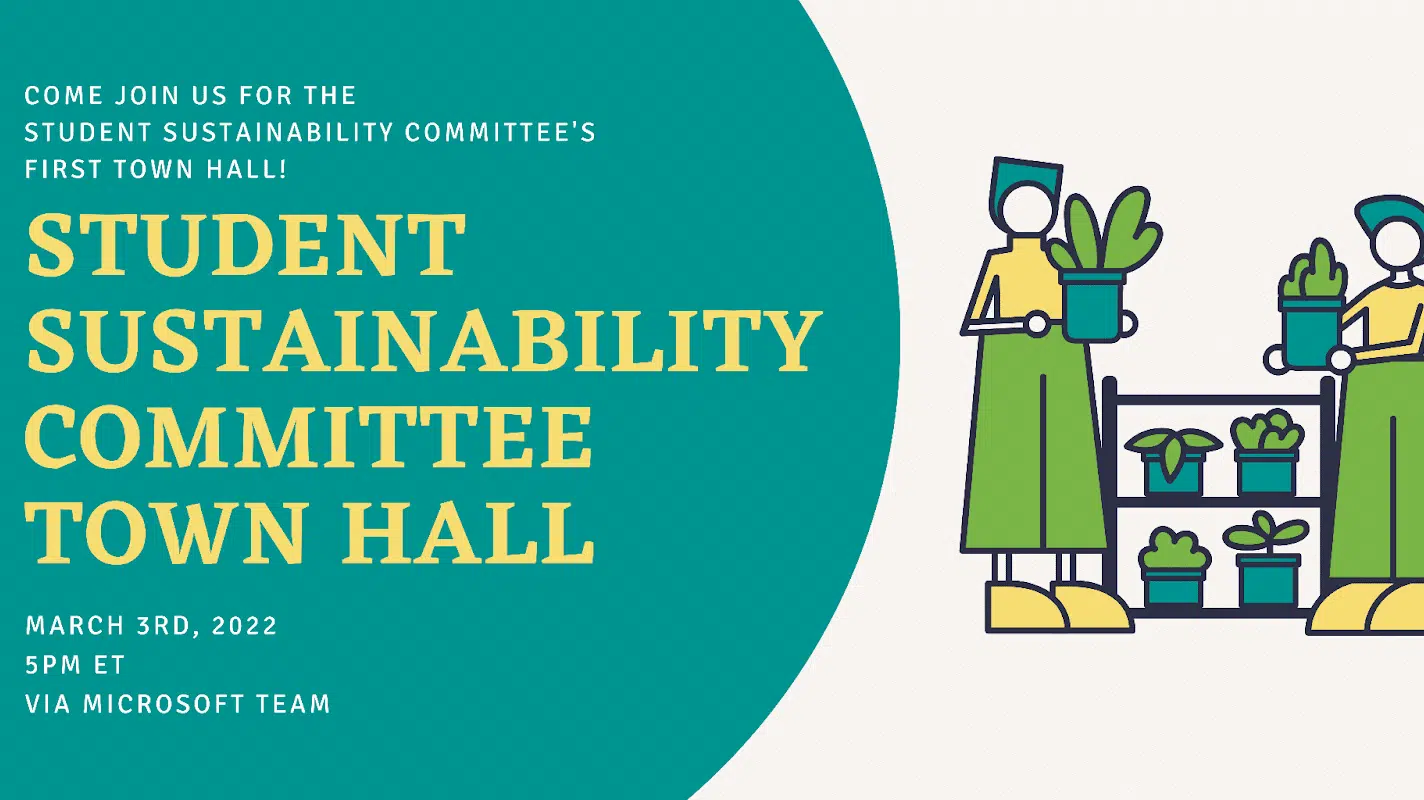 Do you have ideas for campus sustainability? Want to have your voice heard? WSP and the Student Sustainability Committee have two exciting opportunities for you to contribute to sustainable change on campus.
First, the Committee has launched a Student Sustainability Survey that takes 5-10 minutes to complete and will help identify sustainability priorities for students that they would like to see addressed on campus. The survey is anonymous but will provide valuable information that the Committee can bring forward to decision-makers on campus.
This survey opened on Monday, February 14th and will close on Monday, February 28th. You can access the survey through this Qualtrics link. You will need to access it through your University of Waterloo login.
The second exciting opportunity, which the survey leads up to, is the first-ever student-run Sustainability Town Hall, which is taking place virtually on Microsoft Teams on Thursday, March 3rd at 5pm ET! The event will start with the Committee presenting on the sustainability initiatives taking place within each Faculty. There will then be a discussion about the key themes pulled from the Sustainability Survey. Finally, there will be a moderated question and answer period, where students have the opportunity to ask the Committee any sustainability-related questions they have, or raise new ideas or concerns that they want to see addressed on campus.
Register for the event on this Eventbrite by March 1st!
If you have any questions or concerns, feel free to email the Sustainability Commissioner, Jenna, at wsp@wusa.ca.