Statement on Hate Crime and Islamophobia in London, Ontario
Published: Tuesday, June 8, 2021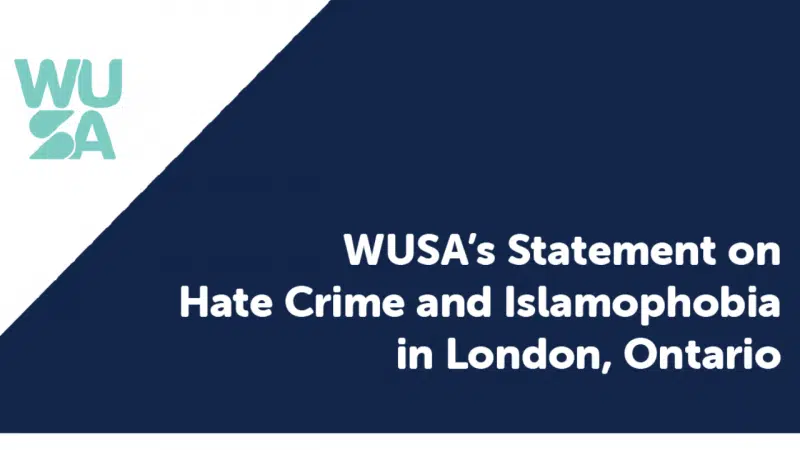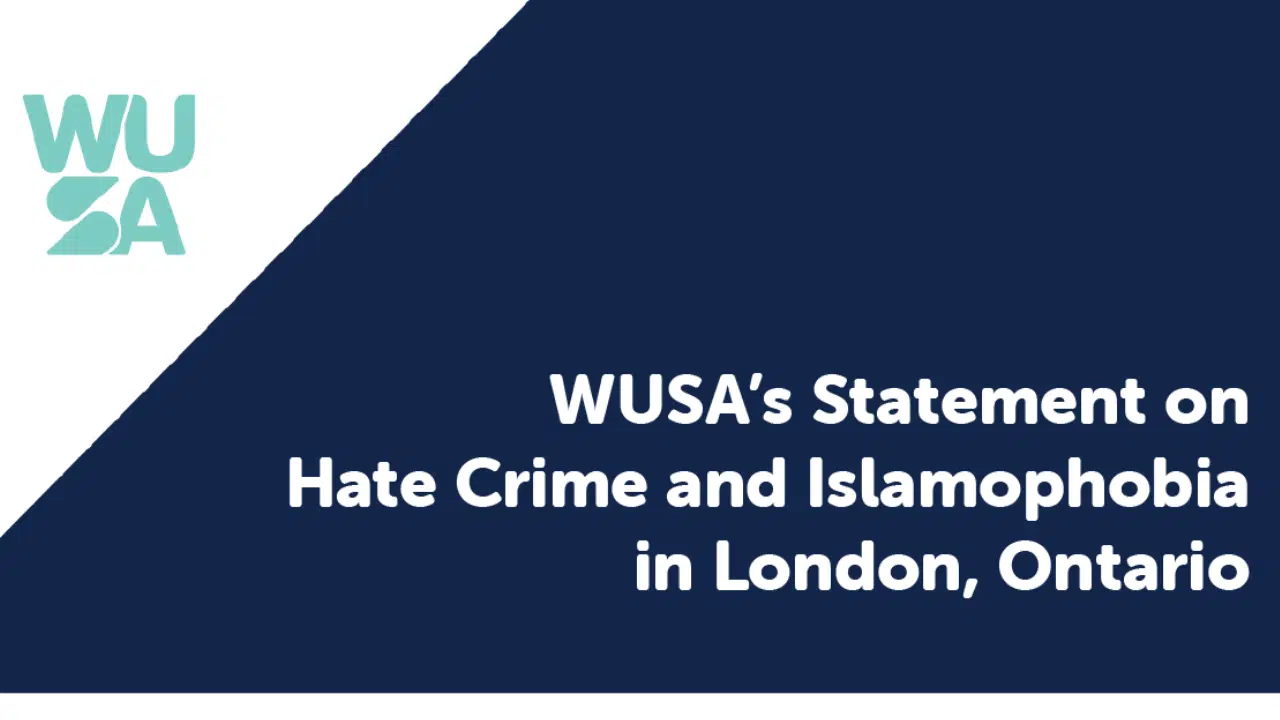 Today, we stand with the Muslim community in London, at Waterloo, and across Canada in expressing our grief and horror at the Islamophobia and hate crime resulting in the death of four members of a family and a nine-year-old son in the hospital.
As with other acts of racism and white supremacy, Islamophobia is deadly and has no place in our society. No one should feel unsafe because of their religious beliefs, colour of their skin or simply who they are.
Our thoughts are with the victims, all Muslims, and members of the Muslim community at this difficult and saddening time.
WUSA is here to support affected students who need someone to talk to. Reach out to:
UW Supports
Peer Support
Off campus emergency resources
Go to the nearest hospital or safe place
Call a local help line
Empower Me, Mental Health Resources – 1-833-628-5589

Counselling available via phone, video, and in person
Available 24/7, 365 days in 22 countries worldwide