Spotlight: Racial Advocacy for Inclusion, Solidarity, and Equity (RAISE)
Published: Monday, February 24, 2020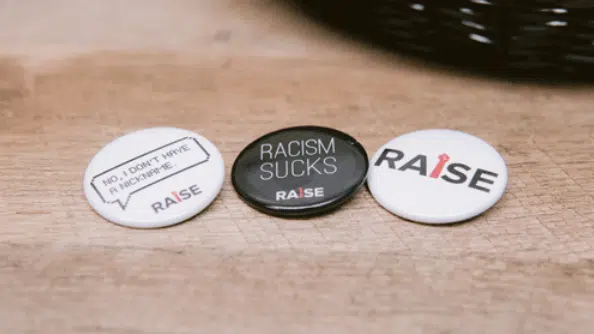 Name: Racial Advocacy for Inclusion, Solidarity, and Equity (RAISE)
Location: Student Life Centre 2141
Launch: 2019
For our Spotlight this week, we'll be taking a closer look at Racial Advocacy for Inclusion, Solidarity, and Equity (RAISE) and the people behind it. RAISE is a student-run service offered at the University of Waterloo with the goal of providing students with peer support and addressing racism and xenophobia on campus.
Officially launched in the Winter term of 2019, RAISE has been providing students with services, events, and a community ever since. They exist as a formal means to report and confront racism, provide students with accessible and considerable peer-support, and organize social events to cultivate an uplifting and united community. Students came together to create RAISE, after recognizing the need for a safe and supportive space for students to share their experiences of racism on campus.
WUSA's Services Manager, Brendan Lowther acknowledges this when he shares, "RAISE started through a grassroots effort by a group of students who saw the need for a service, dedicated to addressing racism and xenophobia on campus through education, support and community building." Brendan works alongside them to support them with whatever they need day-to-day. This includes managing their finances, meeting with the coordinators each week, and administratively supporting their programs and events. He also personally volunteered for the service "…to gain an understanding of the needs of the service and get to know the volunteers who spend their time there." He shares with me that he has most enjoyed seeing their growth since they first began. Brendan says he's "very proud to have played a small part in the creation of this service and the continuation of its growth."
As a student-run service, RAISE would not exist without the hardworking group of students who volunteer. One of these students is Ayesha Masud, a coordinator at RAISE, who began with them in Winter 2019 as their External Director. With it being their first term as an official service, she remembers it was "understandaly" busy. However, she says that despite an event like the Launch Party being a lot of work, "…the payoff was well worth it, having so many people from all walks of life come out to celebrate UW's first racialized service."
A whole year later, Ayesha has now been a coordinator for RAISE for three consecutive terms. Along with the combined efforts of all the volunteers, Ayesha and her fellow team have done lots of outreach, events, and education. Her highlights include the Unwrapped series with each faculty, the first ever Unity Iftar for queer, Muslim, and racialized folks, and running a social media campaign for 16 Days of Activism to End Gender-Based Violence.
Her most favourite part of being with RAISE is the team. To her, the team is like a family. She shared with me, "we are bonded through our shared experiences as racialized folks, working hard to eliminate racism and xenophobia on our campus." She is truly dedicated and has been able to run many events that have helped create a space for students to feel safe, comfortable, and respected when sharing their experiences. She says their meetings are filled with laughter, teasing, sharing of food and stories. To her, that's what truly makes a great team – the members. Ayesha says that they continually motivate and support each other, even under increasingly stressful and overwhelming circumstances. Working together as a team to tackle and overcome challenges, RAISE continues to be a strong foundation and inspiring service within WUSA.
Ayesha wants the students of Waterloo to keep an eye out for RAISE's annual conference, Xchanges. This will be their second annual, with this year's theme on Health and Wellness for Racialized Communities. It will be a full day conference that will take place on Saturday, March 14, 2020. More details can be found on their Facebook event page. Tickets are on sale NOW! Keep an eye on their Instagram for more information on speakers, giveaways, and updates!
To learn more about RAISE, visit their Facebook page or visit them in SLC 2141. They would love to chat with you!