Pride 2022: Finding Your Community
Published: Thursday, June 9, 2022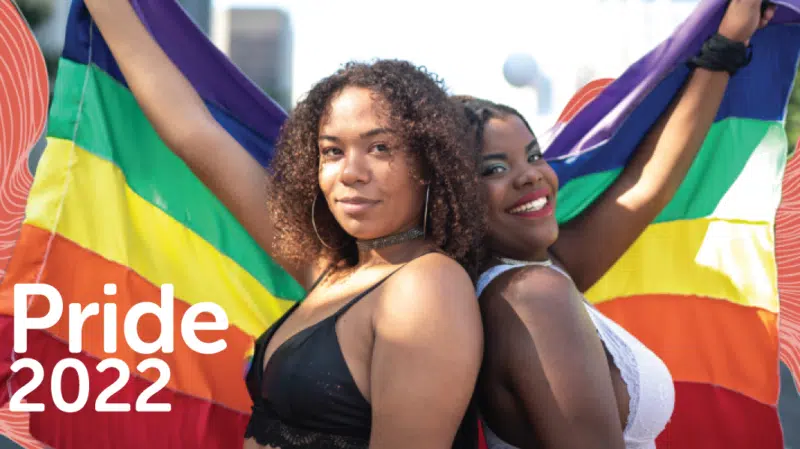 An important part of this month is finding and building community. Here at WUSA, we have some great groups that can help you get more connected.  
Toronto Pride Parade 
The Glow Centre is the place to be this summer with fun new events and even a trip to Toronto Pride on June 26. Book your tickets now to reserve a spot on the bus!  
Services, Clubs, and Groups 
Glow also has a community discord where you can meet new folks and connect with others on campus. If you're looking for more support, try booking a peer support slot to get a chance to speak with a trained volunteer who can also connect you to more on-campus resources. 
Building a community and integrating into the social groups around you can be done both on campus and off through services like Glow, but also centres like Spectrum. They run monthly social groups, have their own discord server, and run great events. They have plenty of groups based on a variety of interests, so you can meet people to chat about your favourite book, network, or play board games! Check out their monthly calendar to find more opportunities to meet people and build connections as Pride month is in full swing.  
ACKWAA is also a great organization that works to support queer folks impacted by HIV/AIDS as well as running social programs and even a needle exchange program that trans people can benefit from. If you're looking to get tested or have any other sexual health questions, this is the place to go.  
And remember, Pride doesn't stop in June. Not only do many cities celebrate Pride during different weeks across the whole summer, but programs like Glow and Spectrum run year round. If you don't feel ready to meet new people yet, they'll still be there whenever you are.  
Virtual Opportunities 
If you're looking to build more virtual connections, discord servers are a great way to get introduced to the community before a gathering. In addition to Discord servers, there are lots of Facebook groups like 
-"LGBT+ Kitchener – Waterloo"  
-"LGBTQ+ Opportunities Tri-Cities ON"  
-"Queer Exchange KW" 
-"Queer Waterloo Region" 
-"Homes for Queers – Waterloo Region" 
These are great places to find out about local events and meet new people in the area.  
If you're looking for trans healthcare support, message equity.glow@wusa.ca for tailored options based on your needs. 
You are not alone and this region and campus does have a thriving queer community. This June, try to make one new connection. You never know how it'll turn out!