Pathways to Permanent Residence for International Students
Published: Thursday, October 14, 2021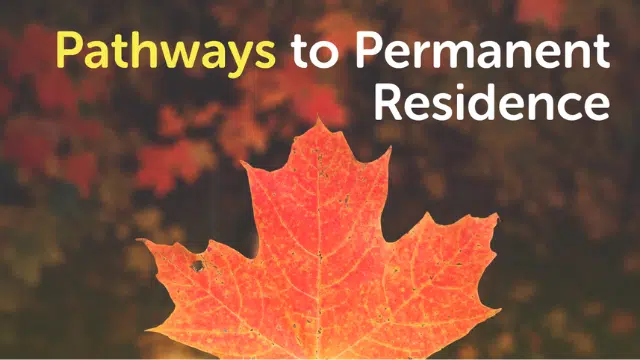 Are you an international student? Are you considering settling in Canada permanently? Check out the below article and register now to learn all about Express Entry.
If you have Canadian education credentials and post-degree Canadian work experience, you may want to consider applying for permanent residence (PR) in Canada. Some of the common pathways to permanent residency that international students and graduates use include Express Entry, the Provincial Nominee Program, and the Start-up Visa.
The Express Entry system is used to manage applications for permanent residence under three federal immigration programs: the Federal Skilled Worker (FSW) Program, the Federal Skilled Trades (FST) Program, and the Canadian Experience Class (CEC).
International students who have completed a degree from the University of Waterloo and have post-degree Canadian work experience often look to apply for permanent residence (PR) through the Express Entry system under either of the following streams:
Canadian Experience Class
Federal Skilled Worker Program
The minimum requirements for each stream can be found on the Government of Canada's website.
In addition to the minimum requirements, you also need a competitive Comprehensive Ranking System score (CRS) to be selected from the Express Entry pool. Your CRS score is calculated based on age, education, language ability, work experience, and other factors including having a Canadian degree or a sibling who is a citizen or PR of Canada.
As well, the FSW program also has a third requirement of a minimum score of 67/100 under the FSW selection factors.
For more information on these pathways to permanent residency, you can register for a presentation by a government representative from Immigration Refugees and Citizenship Canada. This presentation is coordinated by the Immigration Consultants in the Student Success Office (SSO) at the University of Waterloo.
This term, the presentation is on Thursday, October 21st at 9:00 AM EDT. Register now to learn all about Express Entry!