Published: Monday, June 26, 2023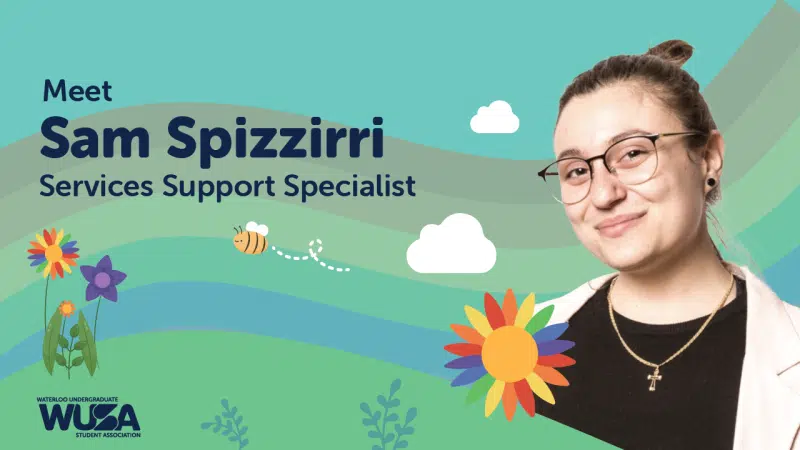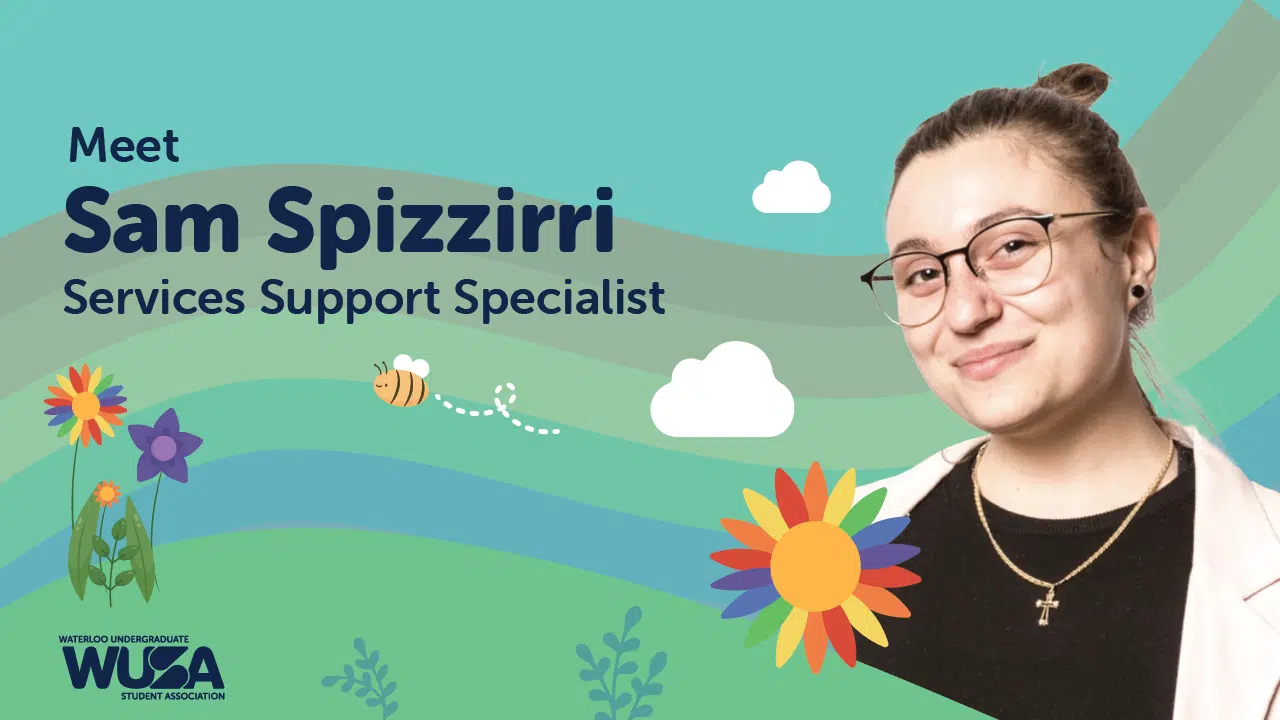 Meet Sam Spizzirri, Services Support Specialist for Glow: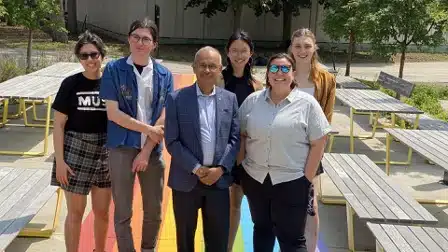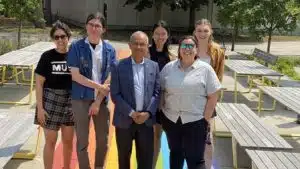 Discover the impactful work of Glow Centre, the oldest continually running university-based 2SLGBTQ+ group in Canada serving University of Waterloo undergrads. Glow is dedicated to creating safer spaces, building community, and advocating for the rights of the 2SLGBTQIA+ community.  
In this article, Services Support Specialist, Sam Spizzirri helps us delve into Glow Centre's background, recent initiatives, and the importance of Glow's services today. 
Sam's background and history with 2SLGBTQIA+ advocacy?  
My name is Sam, and I have a background in Sexuality, Marriage, and Family Studies (SMF) with a minor in Legal Studies from the University of Waterloo. During my studies, I transformed my worldview and discovered my passion for advocating for the 2SLGBTQIA+ community. 
Through a practicum at ACCKWA, I worked as a Practical Support Navigator, assisting individuals in the 2SLGBTQIA+ community affected by HIV. It was a rewarding experience that exposed me to diverse issues and allowed me to grow both personally and professionally.
During my time at ACCKWA, I also volunteered with the tri-Pride Community Association, where I currently serve as the Vice President. Like the Glow Centre, tri-Pride creates safer spaces and organizes events for the 2SLGBTQIA+ community in Waterloo Region.
 
These experiences have solidified my commitment to advocacy work and serving the 2SLGBTQIA+ community. I have shifted my career focus from becoming a lawyer to dedicating myself to community advocacy and creating inclusive spaces. I am excited to continue making a positive impact within the community. 
What is new and upcoming from Glow?


During Pride Month at UWaterloo, Glow Centre has been actively involved in various events. We celebrated the installation of All-Gender Washrooms on campus with a ribbon-cutting ceremony, and President Vivek Goel joined us for a memorable photo opportunity at the new Pride flag crosswalks. Another exciting development is the raising of the 2S Flag on campus.
 
We recently organized a successful Pride Picnic in collaboration with WUSA Events, providing a safe space for our community to come together. Looking ahead, members of Glow Centre will be participating in the Toronto Pride march. In the upcoming months, we are planning an event in collaboration with Alumni Relations to welcome back Glow graduates, allowing them to explore our new space and connect with current students.
 
For more updates, be sure to follow @uwglow on Instagram. Stay tuned for exciting upcoming initiatives from Glow Centre! 
Glow has been a driving force in a lot of important change that has happened on campus recently, could you elaborate on this some more?  
Glow Centre has been instrumental in driving important changes on campus, including installing All-Gender Washrooms and painting new Pride flag crosswalks on campus. They have also raised the 2S Flag to increase visibility and representation.
What would you like students to know about Glow and their services?  
 
"Glow wants students to know about their events and their commitment to growing the community. They aim to help queer and trans individuals build lasting relationships and find support that may be lacking elsewhere. Glow's location is on the third floor of the Student Life Centre, room 3103, and is easily accessible. They provide constant support and confidential peer support when needed. 
"Accessing safer spaces is essential, as it can be challenging and unsafe outside the university bubble. Glow Centre serves as a vital step towards finding community and chosen family. The impact lies in creating an inclusive environment where support, acceptance, and connectivity thrive. Having spaces like Glow on campus demonstrates the need for these services, which can be truly life-changing for many individuals." – Current Glow coordinator, AJ.
Why are groups like Glow and their services more important now, than ever before?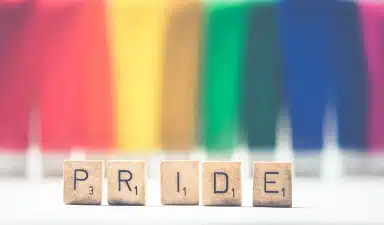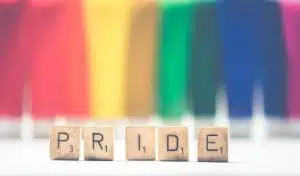 Despite some progress such as gender-neutral washrooms, rainbow crosswalks, and access to gender-affirming care, much work still needs to be done for equality. Hate and rights violations persist within our community. The recent hateful responses to Pride-related content on UW's social media are concerning. This raises the question of how we protect our students when the hate comes from within. This is precisely why Glow Centre is crucial. We need to occupy space on campus, provide safer spaces, and foster a sense of community. Visibility and community matters. Merely existing is an act of advocacy. The presence of Glow Centre matters to many individuals, even if it's just the knowledge that they are there—a significant victory.
Glow Centre stands as a beacon of support, acceptance, and connectivity for the 2SLGBTQIA+ community at the University of Waterloo. Their tireless efforts in creating safer spaces, organizing events, and providing confidential peer support make a profound impact on the lives of individuals seeking understanding, community, and chosen family. Glow Centre contributes to the ongoing fight for equality and sends a powerful message of acceptance on campus by continuing to advocate, take up space, and foster visibility.