Glow's Contribution to Helping Bring All-Gender Washrooms to UW Campus 
Published: Tuesday, March 28, 2023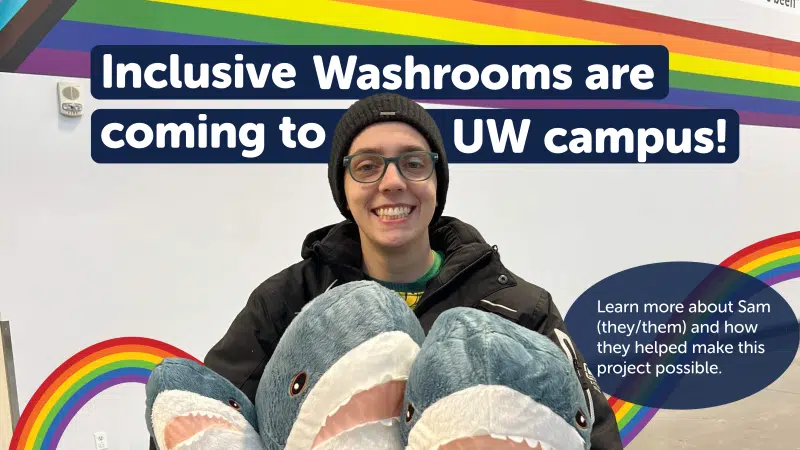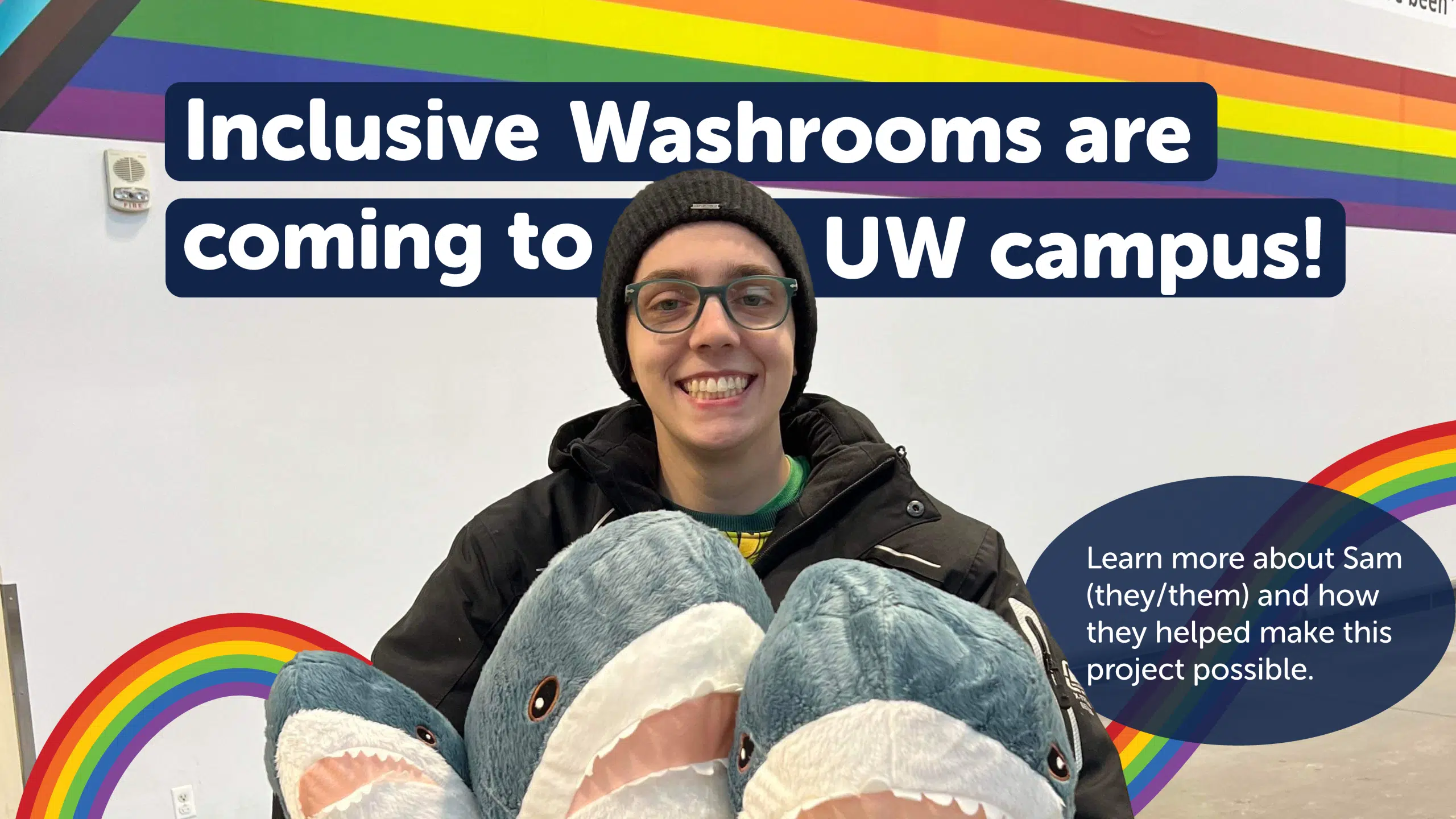 Written by: Bella McKenzie, Communications Coordinator Co-op 
Inclusive washrooms are finally coming to the University of Waterloo campus! To celebrate this achievement, we want to highlight a key person who helped make it all possible. Thank you to Sam (they/them), previous Trans Equity Director at the Glow Centre, who helped make this project become a reality. Find out what Sam has to say about supporting the project and why this initiative is so important. 
Stay tuned for details on Glow's ribbon cutting ceremony on the 3rd floor of the SLC – where the All-Gender Washroom will be open the week of April 3. 
What is the Inclusive Washrooms
Project?
 In partnership with the Waterloo Undergraduate Student Association and the Glow Centre, the University of Waterloo is making campus more inclusive for Two-Spirit, Trans, Non-Binary and Gender Non-Conforming members of the UWaterloo campus community by increasing access to all-gender washrooms. 
By early May, most buildings on campus will have an all-gender washroom available for anyone to use. This project will be completed in three main phases that include assessing areas of accessibility, infrastructure improvements, construction, inclusion of menstrual waste disposals, and more.  
Click here for more information about the project from UWaterloo. 
How was Sam involved in the project?
Sam was "the Trans Equity Director at the Glow Centre for the majority of this project." "I surveyed all the engineering buildings for the initial information," said Sam. "That involved going into every washroom and noting how many sinks and toilets there were." Sam also "worked with various groups to help push the project forward so we can get it done." 
Why should there be inclusive washrooms on campus?
Transgender and Gender Non-Conforming people can face stress, anxiety and mistreatment when accessing gendered bathrooms. Providing access to a private, non-gendered stall can reduce or even eliminate this burden.  
"Everyone deserves access to a washroom. It causes harm by not having inclusive washrooms available," said Sam. "I had class from 11am-9:30pm some days and I shouldn't need to hunt across campus to find a safe space to pee." 
What are you looking forward to about having inclusive washrooms on campus? 
"I am so excited that new students are going to have access to these spaces without having to worry about it or fight for it," said Sam. Sam also wanted to recognize Wren, Alero, and Midas for their help in making the inclusive washrooms project possible. Stay tuned for more details on how Wren contributed to this amazing project! 
Learn more about the Inclusive Washroom Project from the University of Waterloo's Office of Equity, Diversity, Inclusion and Anti-Racism. 
We are so excited for UWaterloo's campus to be a more inclusive place for all. 
If you have questions about this project, please email the UWaterloo Equity Office.