Looking for Halloween Activities in the KW Region?
Published: Tuesday, October 24, 2023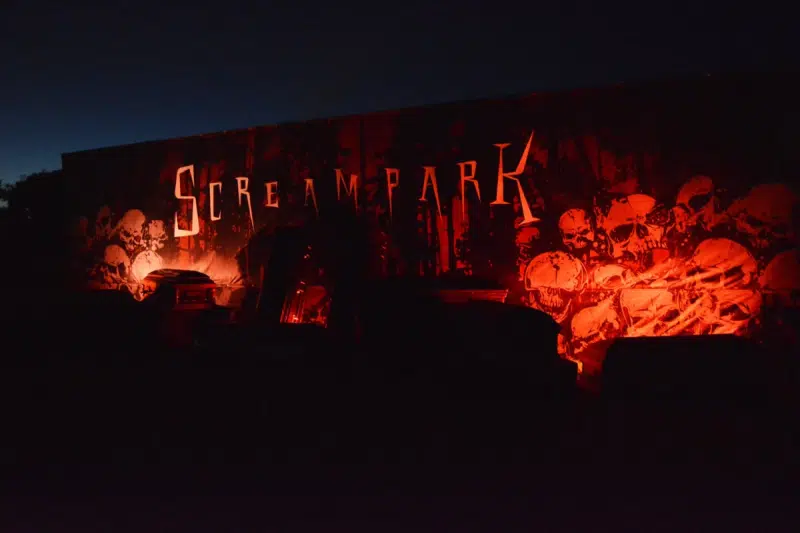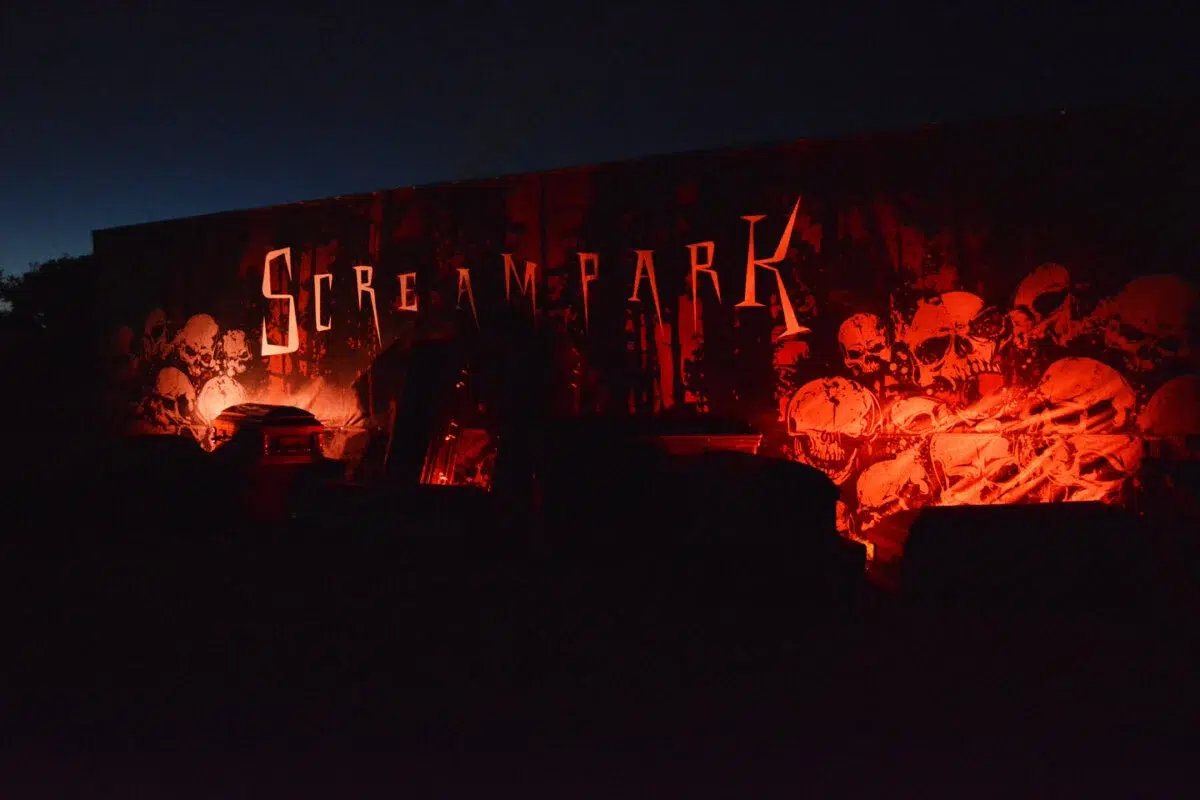 The leaves are changing colors from green to red, orange and yellow, and the cold breeze is signaling that pumpkin carving season is here! Halloween is an awesome time of the year to try out new activities and attend fun events, and it's even better when you're in the Kitchener-Waterloo region! Whether it's your first time here in KW for Halloween or you're wondering about something new to do this time around, I can help you out.
As a student who is clueless about all the fun things to do in KW this Halloween season, this will be as much of an informative journey for me as it is for you!
First up we have the Bingemans Screampark, where six horror attractions are sure to send a chill of fear down your back! Attractions include a terror-inducing labyrinth (Crypt of Terror), an endless maze of evil (Gateway to Hell), a trek into the depths of darkness (No Man's Land), and more. Operating from October 26 to 29 with an admission fee of around $50, at 425, Bingemans Centre Drive, Kitchener, this haunted attraction is for the pure horror lovers out there! The Screampark is a mere 15-minute car ride from UWaterloo but for our commuters, make sure you save some time for about an hour-long travel from the University station.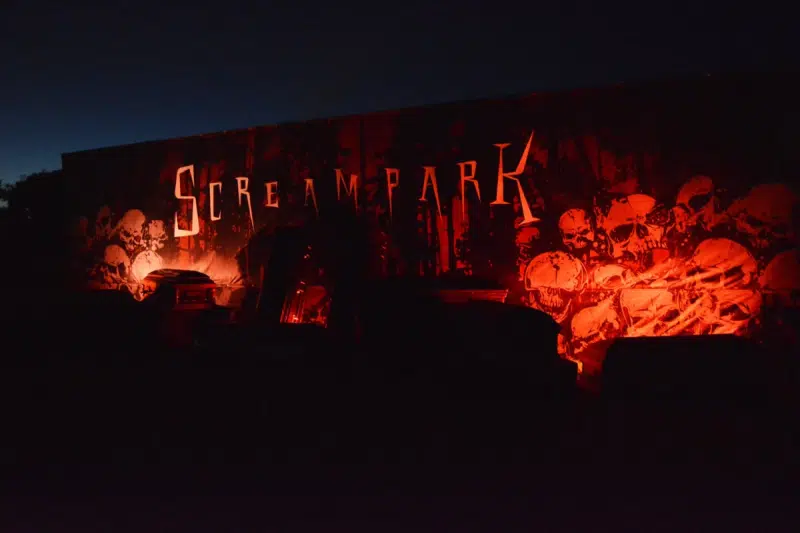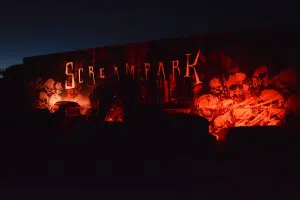 Are you more of a person who likes to wind down and watch a nice horror-themed musical to show your Halloween spirit? Then the classic KW tradition of screening The Rocky Horror Picture Show at Princess Cinemas is for you! Enjoy this wildly entertaining show from the 1970s by making sure to bring your costumes for a fun night. The shows will screen from October 26-31, at both 7:00 PM and 9:30 PM, with a fee of $20.50. An 8-minute car ride from the University and a 15-minute commute from the University station, this activity is sure to bring some fun and excitement to your Halloween experience!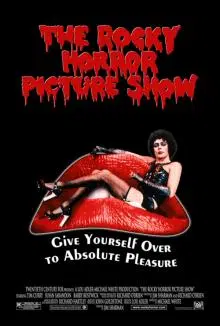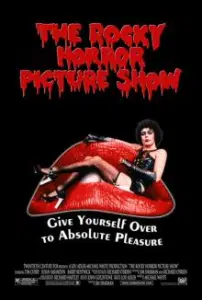 Some people say Halloween is all about dressing up as your favorite monster! If you're one of those people, the Halloween party Seven Deadly Sins is just for you. Costumes are highly encouraged and there are multiple prizes for the best dressed! The party will take place in The Drink Uptown, a mere 15-minute commute and a 7-minute car ride from the University. Expect a lot of loud beats and people, all there to enjoy this Halloween party on Monday, October 30th, from 10:00 PM to 2:00 AM, with e-tickets costing around $35. The entry age is 17+ and the drinking age is 19+, so be sure to bring a hard copy of your ID with you! If you will be attending, make sure you book the tickets in advance as they do not sell them at the door.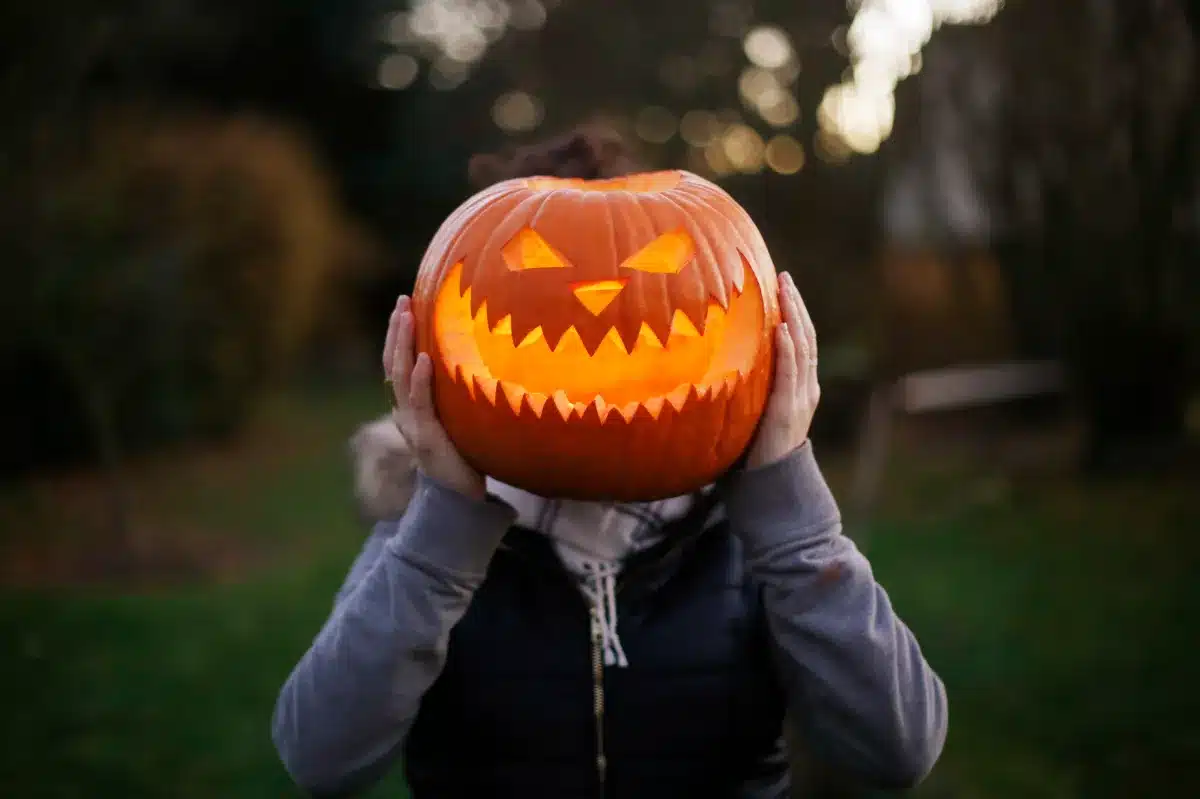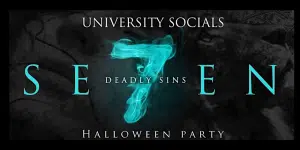 A night full of performances, dancing, costumes and games – what more could I ask for Halloween? Attend the annual Brass Butterflies Halloween Party and Showcase in Waterloo – A Nightmare on King Street 8. All-night entertainment like pole, aerial and fan dancing as well as Burlesque performances are here for you to enjoy. Put on your best Halloween costume and take part in the games, costume contest and various vendors, while sipping on your themed mocktail. The party takes place on Saturday, October 28 from 7:30 PM to 11:30 PM at Brass Butterflies, 60 Bathurst Drive, Units 14-15, Waterloo. This event is 18+, with a fee of $32 (early bird tickets are $25 + HST until October 21), so make sure to have your ID ready to show! If you plan on going, you can book the tickets here. A mere 30-minute commute and a 10-minute car ride, you're sure to have a fun-filled Halloween night at this event!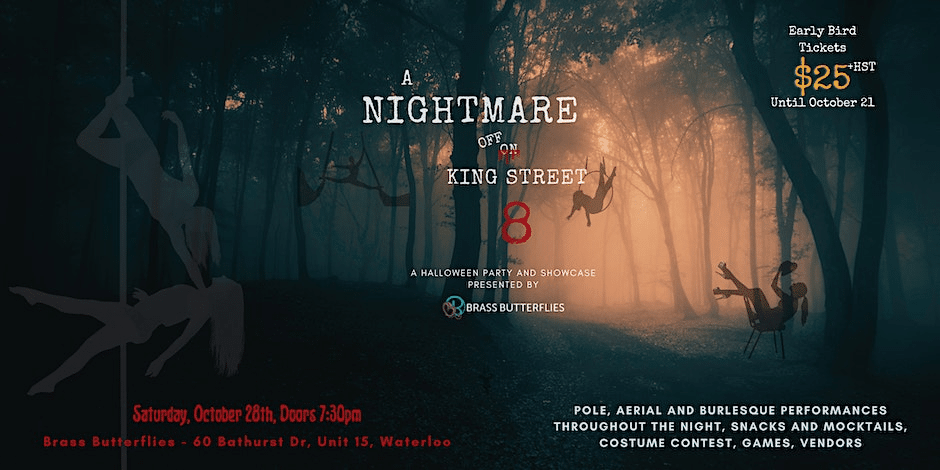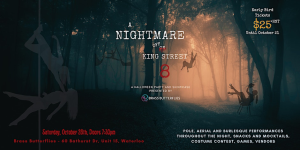 Didn't find anything to your taste in this list of fun Halloween events? Check out this page to learn more about the different activities in the KW region, as well as in nearby places like Guelph, Cambridge and Brantford!
Happy Halloween, Warriors!
Anusha Akella
Communications Assistant