International post-secondary students face delays in receiving their study visas
Published: Sunday, October 2, 2022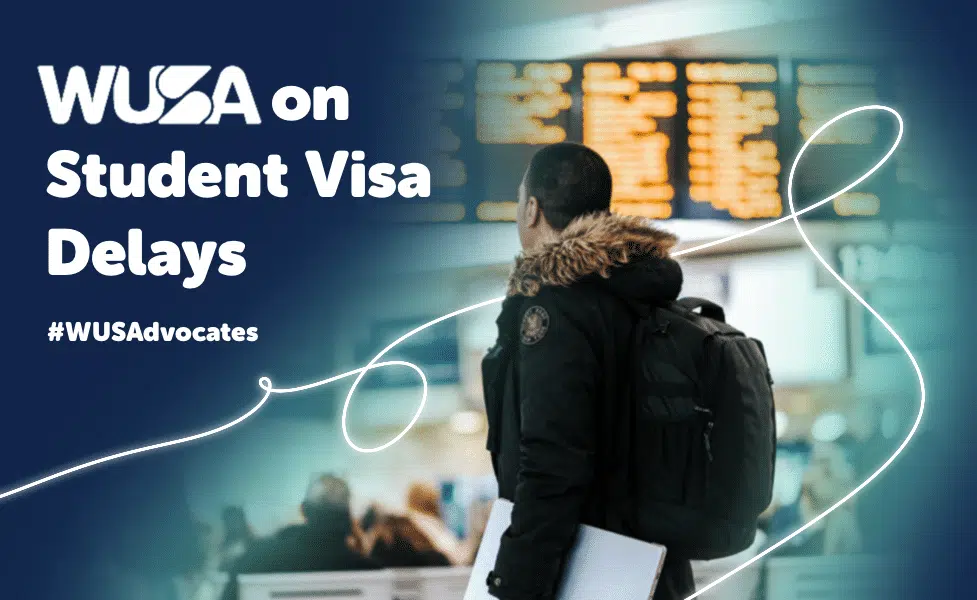 At the start of September, the university welcomed thousands of undergraduate students to campus, with many coming from different parts of the world. However, in the process of returning to campus, numerous international students experienced delays in visa processing, which caused disruptions to their learning and getting on with their undergraduate experience.  
According to Immigration, Refugees and Citizenship Canada, the source of processing delays appeared to be due to high volumes of applications that they received. Consequently, it appeared that these high volumes of applications, along with the current government practices, would hinder the higher education aspirations of many in our community. While Immigration Minister Sean Fraser, who oversees Immigration, Refugees and Citizenship Canada, had acknowledged that their department would prioritize the administration of student visas to speed up the process, WUSA along with their counterparts across Undergraduates of Canadian Research-Intensive Universities (UCRU) had co-written a letter to Minister Fraser.  
The letter was intended to highlight the issue to the Immigration, Refugees and Citizenship Canada, while advocating on behalf of our international undergraduate students. As a part of our efforts, we addressed the concerns with these delays and advised possible solutions that would tackle the root cause of these delays, with hopes that these delays would not impact more members in our undergraduate community.   
Here is a full preview of the letter:
Good afternoon Honorable Minister Fraser,   
I hope this finds you well. My name is Erin Co, the Chair of the Undergraduates of Canadian Research-Intensive Universities (UCRU), a coalition of student associations from U15 universities that represents over 225,000 students, 75,000 of which are international students. 
We'd like to express our concern over the wait times international post-secondary students have to face in receiving their study visas. This unfortunately directly negatively impacts their ability to pursue higher education, and so we hope for either increased administrative capacity or a temporary regulatory change to the Student Direct Stream or entry requirements. 
Attached is a letter that further expounds on our concerns.  
If you'd like to speak more about this issue or consult with us, we're more than happy to do so. As well, please let us know if you have any questions or concerns. Thank you and I hope you have a great rest of your day! 
Best,   
Erin Co (she/her)  
Chair | Undergraduates of Canadian Research-Intensive Universities (UCRU) 
E info.ucru@gmail.com | T 604 822 2050