I am Woman, I am Fearless: Celebrating Women's History Month and IWD
Published: Tuesday, March 1, 2022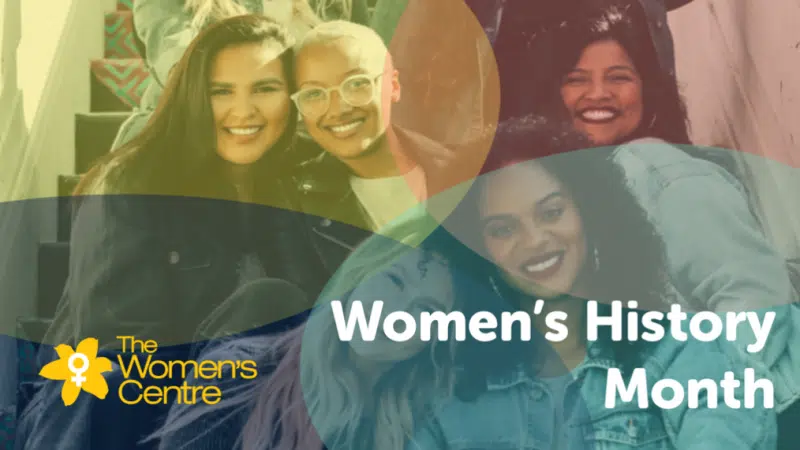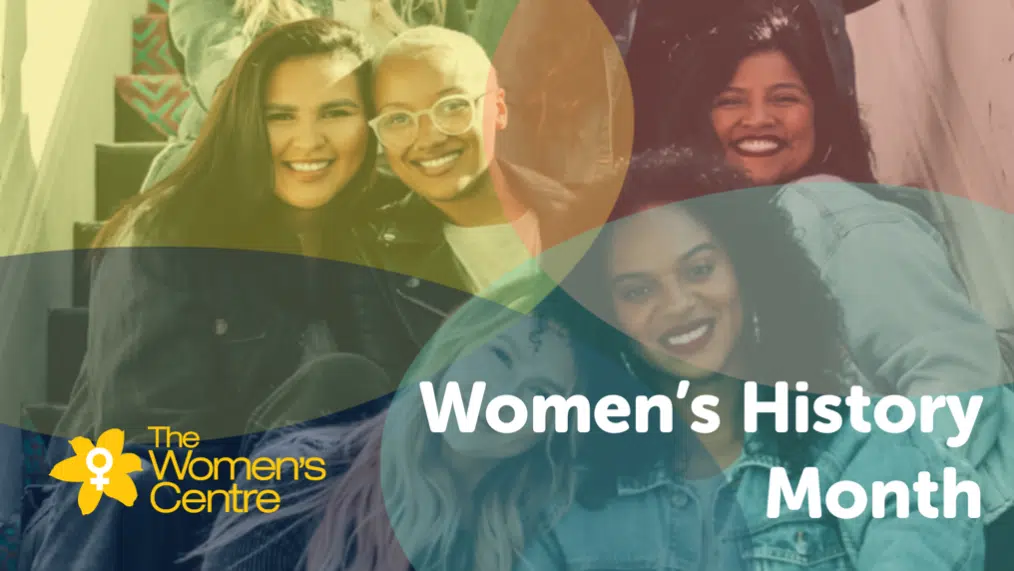 Every March, for Women's History Month, we all come together to celebrate the many achievements of women. Our world has been shaped by the decisions, sacrifices, and ambitions of the many women who dared to dream and were brave enough to follow through on those dreams. March also includes International Women's Day (IWD) on the 8th. IWD is the annual commemoration of a woman's limitless potential and indispensable place in society. We celebrate their economic, political, and social strides through campaigns, educational initiatives, and celebratory customs.
Here at WUSA we are exceptionally proud to celebrate the many victories and achievements of women undergraduates. Check into our @yourWUSA IG profile every Tuesday in March for features of undergraduates who participated in the Women's Centre Voices 2022 publication. Voices, an anthology magazine, recognizes different artistic expressions and experiences. It has been a space where students could voice their beliefs, share their hearts, as well as a corner of celebration and mourning. I highly recommend you check it out! Stay tuned for more details!
Do we still need International Women's Day (IWD)?
Yes! There's no place for complacency. "According to the World Economic Forum, sadly none of us will see gender parity in our lifetimes, and nor likely will many of our children. Gender parity will not be attained for almost a century."1 To bridge this gap in understanding, Women's History Month and International Women's Day allows us to not only celebrate the achievements of women but also serves as an important time to raise awareness of the progress made towards achieving gender equality and the work that needs to be done in order to achieve gender parity.
TogetherBand.org features an important list of obstacles that women continue to face, laying emphasis on the importance of continuing to champion International Women's Day around the world2:
28 girls a minute are being forced to marry against their will, most of them being minors
The Global Gender Gap Report 2020 found that at the world's current rate, it will take 100 years to bridge the gender pay gap
72 countries don't allow women to open a bank account
181 million girls and young women are not in education, employment or training
Women face higher poverty rates than men, especially if they are from a non-white background
How can I celebrate Women's History Month and International Women's Day (IWD)?
As an undergraduate student at UWaterloo, there are lots of ways you can get involved in Women's History Month and International Women's Day events. You can also celebrate this month by dedicating some time to increasing your own knowledge surrounding equity to help us all get closer to gender parity. Please look at the events, workshops, and courses below to learn how to get involved:
International Women's Day Event
March 8, 2022 | 9:00 AM – 10:30 AM | Virtual
The event will be hosted by Sandra Banks, Vice-President, University Relations with remarks provided by:
Vivek Goel, President and Vice-Chancellor, University of Waterloo
Jean Becker, Associate Vice-President, Indigenous Relations, University of Waterloo
Benjamin Easton, President, Waterloo Undergraduate Student Association, University of Waterloo
And more!
International Women's Day High Tea Social
March 8, 2022 | 3:00 PM – 4:00 PM | Virtual
Join UWaterloo Science's panel of Waterloo alumni who want to share and discuss International Women's Day. Come hear the stories, share your own stories and celebrate how women Break the Bias.
Introduction to Equity
March 2, 2022 | 9:00 AM – 12:00 PM | Virtual
This foundational workshop hosted by Human Rights, Equity, and Inclusion is designed to give you an understanding of equity and how our interactions with one another are shaped by systems of oppression, power and privilege.
Unlearning the Binary: Fostering a Truly Trans-Inclusive Campus
March 21, 2022 | 1:00 PM – 3:00 PM | Virtual
Hosted by Human Rights, Equity, and Inclusion, the purpose of the workshop is to help students, faculty and staff understand historical and present-day issues that impact trans and non-binary Black & racialized identities, debunk and de-mystify conversations around trans inclusion, and generate discussion on accountability frameworks and best practices to better affirm trans identities
UWaterloo also offers a range of undergraduate courses that are designed to inform you about women's rights and history:
The Gender and Social Justice program teaches students to put intersectional feminism into practice in diverse ways as they work to build inclusive, just, sustainable communities, locally and globally.
ENGL 108E: Gender and Representation is an English course that features a study of the ways gender in all its diversity is constructed and gendered experience is expressed in literature, rhetoric, and a variety of media.
Where can I get involved, find supports, and discover my community of #WomenAtUWaterloo?
Finding your community can often seem like a difficult task. However, there are a range of resources and supports at Waterloo that can offer you advice, provide access to relevant resources, or even lend a shoulder to lean on:
Besides connecting you with resources about sexual health, healthy relationships, and mental health, the Women's Centre also provides students with sexual health resources such as condoms, pads and pregnancy tests. There are also lots of great opportunities to get involved with the Women's Centre.
The Glow Centre for Sexual and Gender Diversity:
Being the oldest continually-running university-based 2SLGBTQ+ group in Canada, Glow promotes a healthy attitude towards all sexual orientations and gender identities by providing a wide variety of peer support, social events, advocacy work, and resources. There are also opportunities to get involved with Glow.
They are a non-profit organization that aims to build a female supporting female community founded in 2021. They realize the importance of peer support and community bond for each individual's road to success. Their mission is to empower young women to grow the ambition, bravery, confidence, and self-leadership to pursue their passion.
CRIAW-ICREF recognizes women's diverse experiences and perspectives; creates spaces for developing women's knowledge; bridges regional isolation; and provides communication links between/among researchers and organizations actively working to promote social justice and equality for all women. Using intersectional frameworks, CRIAW-ICREF have developed and undertaken a variety of important, ground-breaking research that is women centred.
The goal of the UW Supporting CRIAW-ICREF club is to act as a community for women in all our diversity, who share the common objective to advocate for and promote accessible feminist research using an intersectional lens.
WiE supports current women-identifying engineers and students while encouraging the next generation of women to pursue careers in engineering. Governed and directed by a committee of representatives who hold various other roles at the University of Waterloo, they feature several outreach, mentoring and outreach programs.
The WiM committee exists to encourage and advocate for women* who are interested in studying mathematics and who seek careers in mathematics. The committee engages with cultural and institutional reasons for under-representation and strives for all genders to be well-represented in mathematics.
The WiF is a student-run initiative striving to bridge the gender gap within the finance industry by inspiring, educating, and encouraging young female talent to capitalize on opportunities in finance.
Women in Healthcare welcome anyone interested in the medical fields including but not limited to medicine, pharmacy, optometry, and dentistry. Their club events, workshops, and mentoring programs will be focused on celebrating achievements of women in healthcare, stimulating dialogue on gender biases in our career path, and empowering female professionals to be leaders in the healthcare field.
Sexual Violence Prevention & Response Office:
The SVPRO supports all members of the University of Waterloo campus community who have experienced, or been impacted, by sexual violence. They have valuable resources for support and creating consent culture.