Get Thrifty at WUSA Thrift! Everything is $10 or Less
Published: Friday, May 13, 2022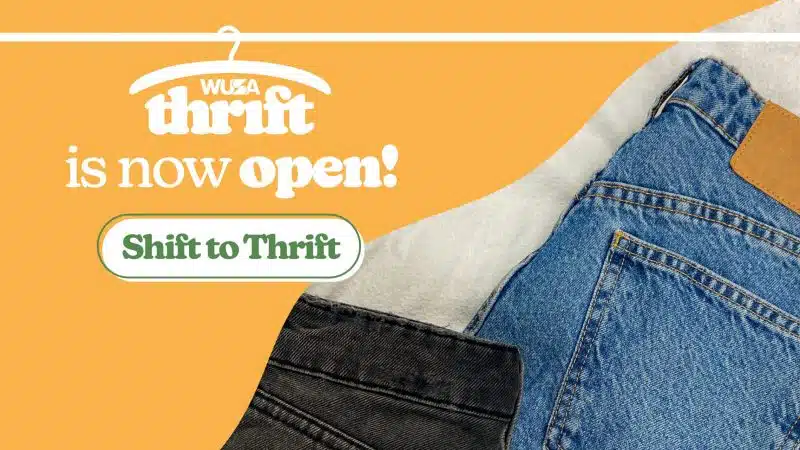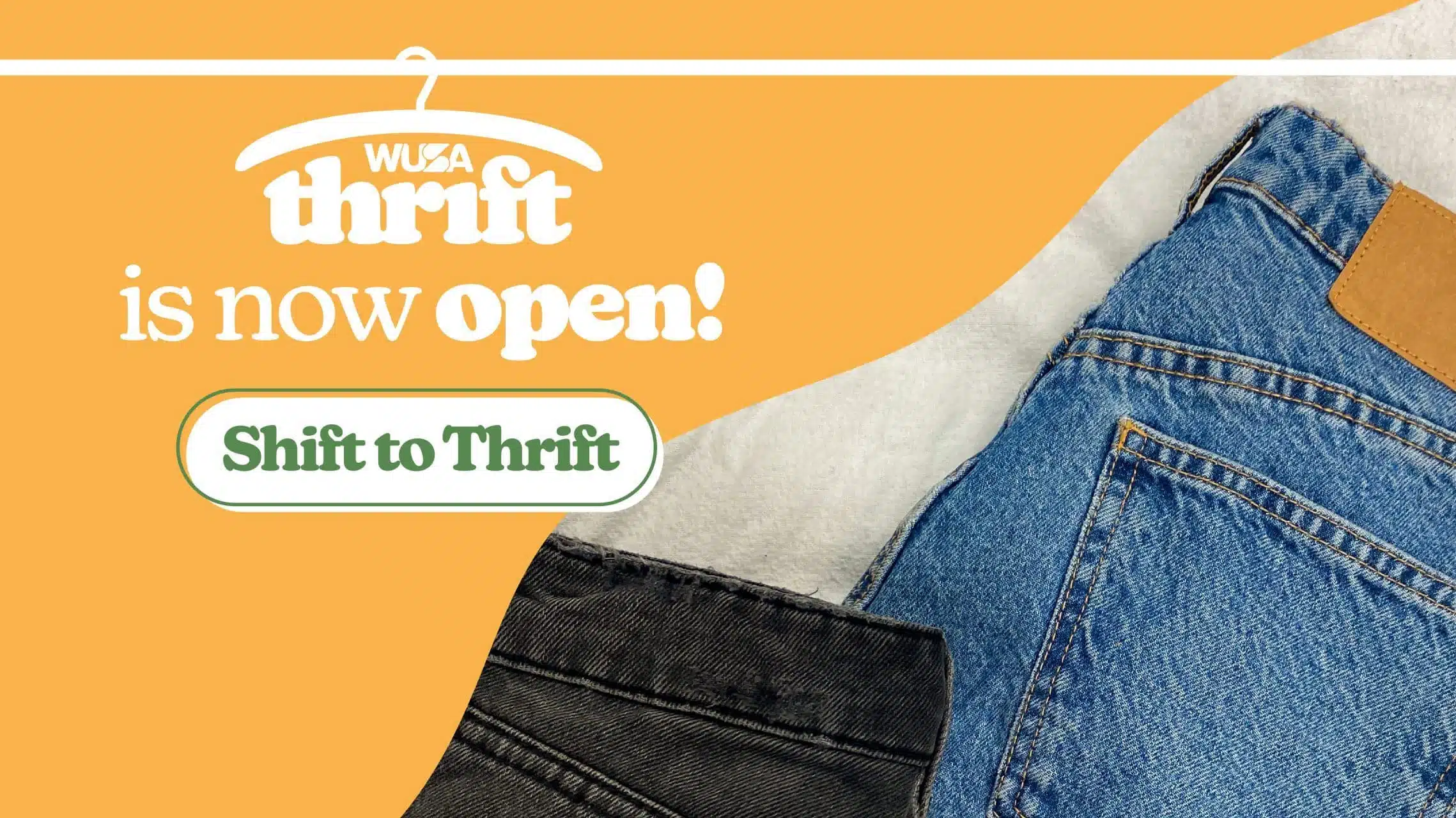 If you have not already heard, a local student-run thrift store is finally here on campus! This is a very exciting time for our community, and a wonderful step towards more sustainable shopping practices available within the Waterloo region.  
Where is WUSA Thrift Located?
The lower level of the SLC (across from the CIBC) – come take a look!
When is WUSA Thrift Open?
Tuesdays, Wednesday, and Thursdays, 2:00 – 5:30 PM
Why did WUSA Open a Thrift Store?
WUSA Thrift was proposed by the Sustainable Campus Initiative (SCI), as a solution for the discarded and donated clothes from students in residences once the school term had finished.
In less than a year, SCI complied 180 bags of left-over clothing, weighing up to 10 kilograms each! These 1,800 kilograms of textiles, generated in less than one year, inspired SCI to create a sustainable and fair way of distributing such goods. By selling these high-quality, gently used clothing-items at discount, students and community members could have access to affordable clothing and reduce their carbon footprint by shopping second-hand.
SCI began by selling these clothes at campus pop-up events, but wanted to set up a more permanent and easily accessible option for shoppers. These events garnered attention and intrigue, leading to the creation of a second-hand clothing store to be opened on a regular basis.
 What can I find at WUSA Thrift?
WUSA Thrift is now a reality, featuring a washing and drying area, change rooms, display rooms, and employing both volunteers and part-time staff to keep the operation running smoothly. However, WUSA Thrift's key advantage is that each item sold in store is no more than $10! These highly affordable clothing options can help students, staff, and community members to reduce their participation in the fast fashion cycle, while also being very cost friendly.
 Where Can I Learn More and How Can I Get Involved with WUSA Thrift?
If you are curious about this initiative or looking to get involved, check out the @wusathrift Instagram, and available positions on wusa.ca/jobs-opportunities!