Get Informed: OUSA Fall Campaign Against Ontario Government's OSAP Clawbacks
WUSA
Published:
Wednesday, October 6, 2021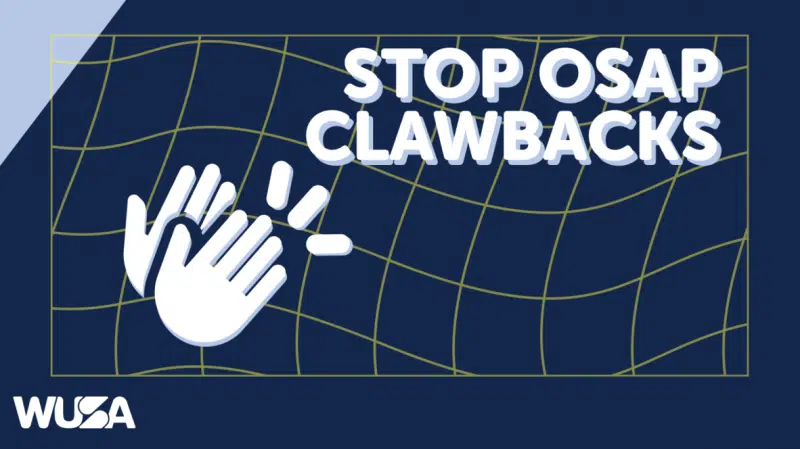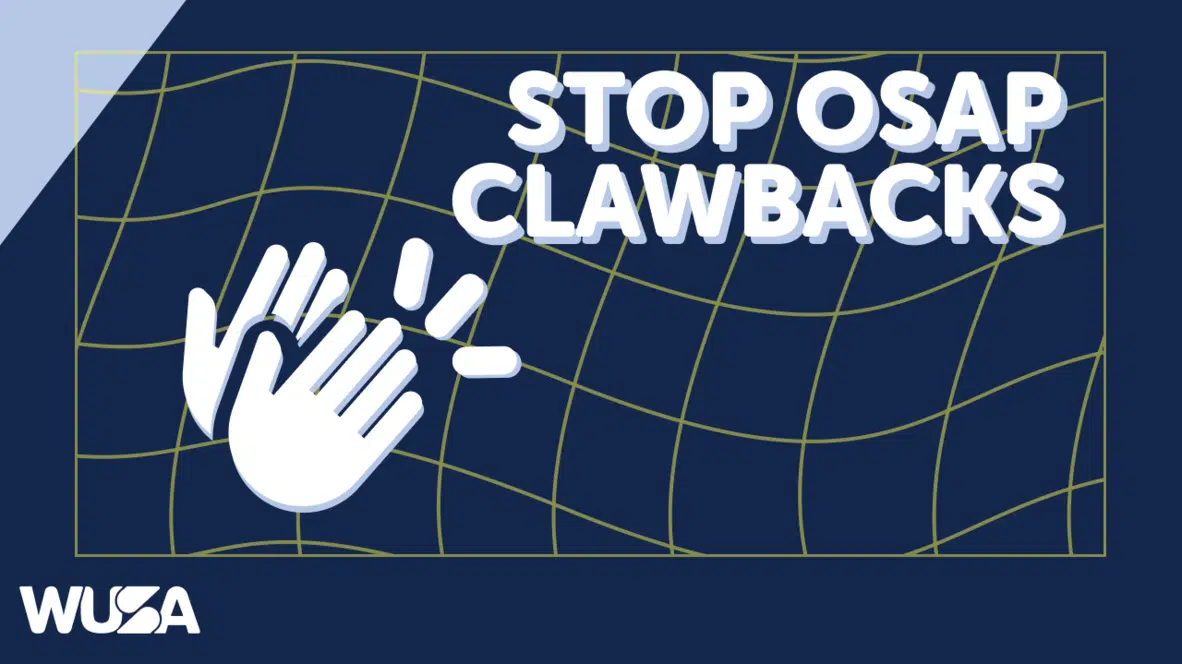 Ontario students are not receiving more OSAP, even though the federal government is spending more to support students during the pandemic. The provincial government is clawing back the provincial portion of OSAP, which means students aren't feeling the full benefits of the federal government's investments into financial aid. The province is using these clawbacks as a cost-savings mechanism instead of continuing normal levels of OSAP spending to support students.
The Full Story
In 2020, the Federal government announced that it would support students during the pandemic by doubling the Canada Student Grant (CSG). Great news, right? Unfortunately, it doesn't look like Ontarian students have seen the impact – with the 2019-2020 actuals implying that Ontario used this extra federal funding to pull back its own contributions-leaving students with the same amount of funds, despite extra expenses, and reduced job opportunities during the pandemic.
Federal aid meant for students shouldn't be used as a cost-saving mechanism for the province. The Ontario Undergraduate Student Alliance (OUSA) has been petitioning the Minister of Colleges and Universities to stop the clawbacks of $400 million from the Ontario Student Assistance program (OSAP).
As of March 2021, the provincial government reduced their funding of OSAP from $1.29 billion in 2019-2020 to $895 million in 2020-2021. OUSA fears that if these clawbacks continue, students will struggle to receive the support that they need.
OUSA called on the former Minister of Colleges and Universities to put a stop to these clawbacks in May of 2021, having heard no response OUSA has sent a second request on September 10th to the current Minister of Colleges and Universities, urging for a change.
WUSA stands with OUSA and all Ontario Universities and Colleges, to resist these clawbacks, and aspire for these funds to be re-invested back into OSAP. The support OSAP provides to students is needed now more than ever, with the pandemic severely impacting the livelihoods and employment of many.
Click here to learn more about OUSA's efforts to resist the OSAP clawbacks.
Follow OUSA's social profiles to stay up to date on their efforts: