Future Plans for the WUSA Sustainability Project
Published: Wednesday, May 26, 2021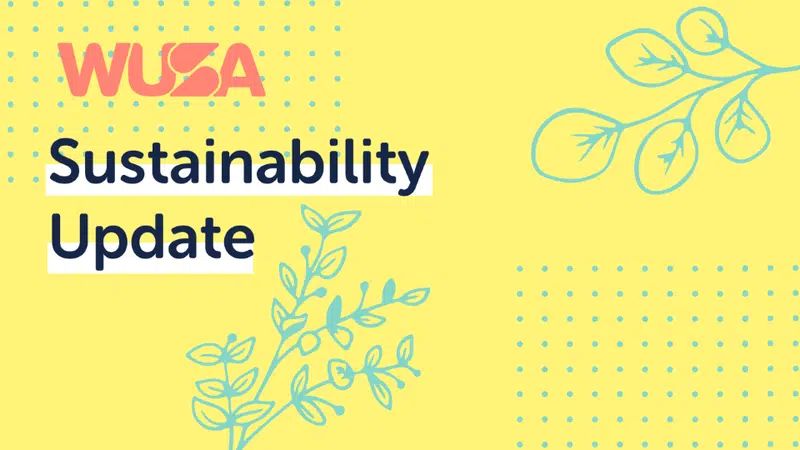 I've just wrapped up my first term as WUSA's Sustainability Commissioner and I'm excited to share some updates with you!
My first term in figures:
Number of completed or ongoing projects: 5
Number groups and students I met: 17
Number of cups of tea drunk: 60+
Number of hours worked: 131
This term, I focused on building the WUSA Sustainability Project (WSP) brand and figuring out how we fit into the existing ecosystem around sustainability. I spent most of my time in conversation with students and groups: asking them what their goals were and connecting them with relevant resources and expertise. Doing this sort of situational analysis was important for me, not only to get a feel for what sustainability gaps exist, but also to see what students are thinking about and working on.
A few weeks ago, we released our WUSA Sustainability Directory, which was the product of many meetings and hours of research. This is an invaluable resource for any undergrad student looking to get involved with a student club or group!
Of course, the natural next question is "What about all the things that aren't being addressed by students?". As Commissioner, one big part of my role is to serve as an advocate on behalf of undergrad students. This means working with WUSA councillors and executives, as well as serving as a representative on the President's Advisory Committee on Environmental Sustainability (or PACES for short).
PACES is working on some exciting policies that will hopefully lead to sweeping, positive changes at UW. These include a carbon offset strategy for departments; a new building regulatory code that outlines minimum standards for energy efficiency and other operational targets; and an ambitious plan to retrofit buildings to reduce our carbon emissions, based on a campus-wide audit that took place last year. These decisions are now working their way through different levels of university administration, and I hope that students are just as excited as me that big things are in the works!
On my end, spring term is also the launching pad for several projects I've been working on, most notable of which is our campus thrift store, located on the ground floor of SLC. After a few terms of getting approvals and applying for grants, the space has finally been renovated. Soon, our team will be able to go in to furnish and stock the store. Stay tuned for a soft launch in the coming months.
Though returning to campus may still seem like a far-off or uncertain prospect for most, we here at WUSA are busy planning to welcome you all back. As we proceed with our vaccine rollout and things start to look up (fingers crossed!), I want to extend this invitation to everyone.
What's one thing you want to change at UW?
Once we're able to walk around Ring Road, sit in lectures, and frequent our favourite CnDs again, what's one thing you think we should do to improve sustainability and student wellbeing on campus?
It could be installing solar panels on STC, creating a carbon emissions tracking app, or planting pollinator-friendly plants on patios. My job is to create opportunities for students to create change, as WSP was formed with an action-based mandate in mind. In other words, if you can dream it, we can help you do it!
After over a year of being away from campus, I hope that we can return with a fresh perspective. This school belongs to all of us. Let's make it the best, most sustainable place we can.