Don't be a d*ck: A message from your VPED
Published: Thursday, February 3, 2022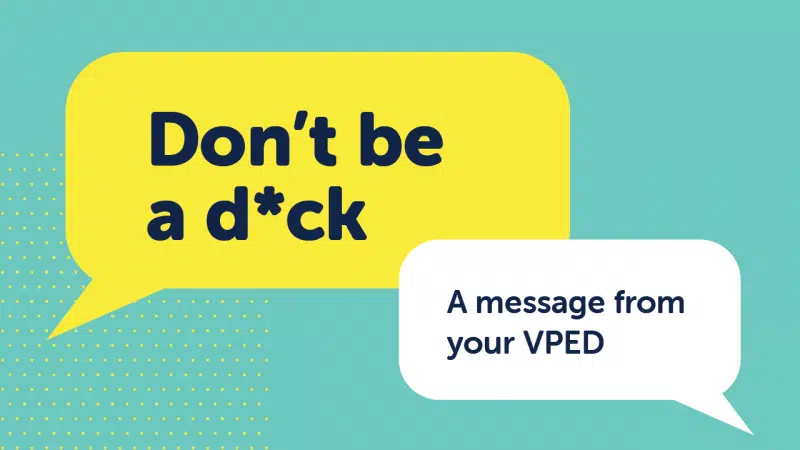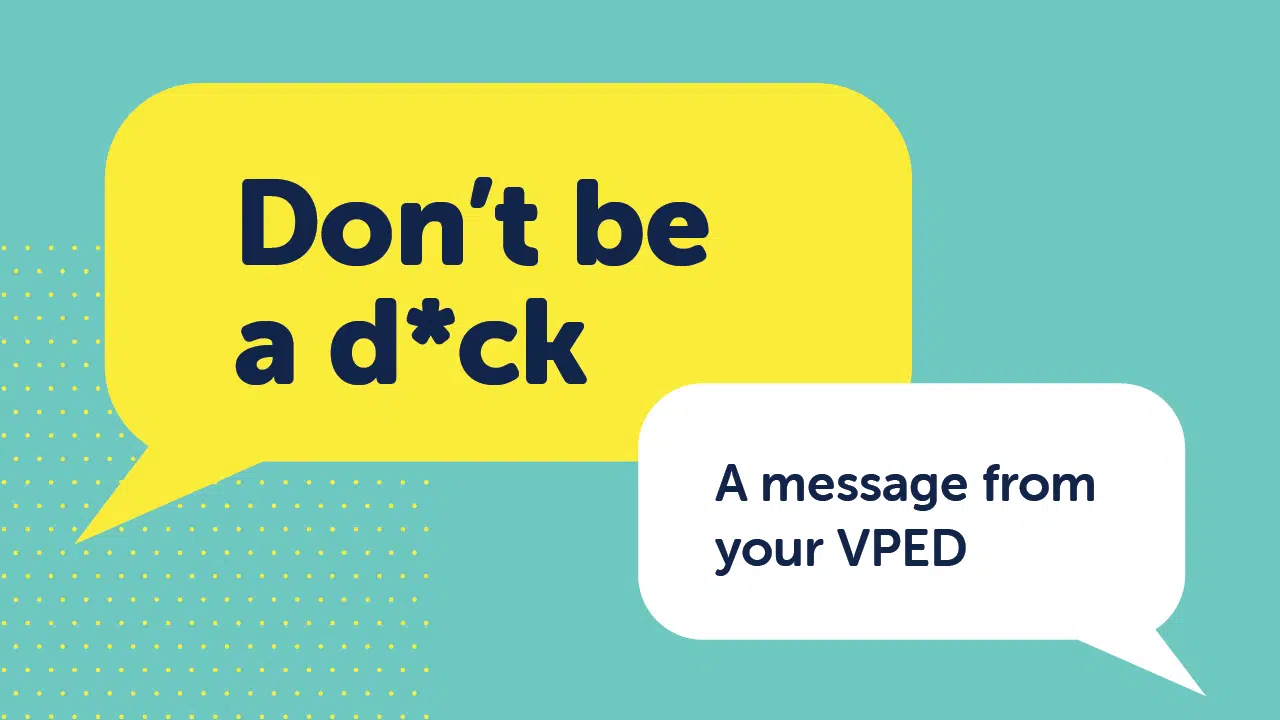 On January 25th, the Faculty Association of University of Waterloo (FAUW) published an article regarding their concerns with the University of Waterloo's return-to-campus plan. Faculty must be part of safe-return decision making.
While we can't support every ask, we do want to affirm our view that for students to have a quality university experience, instructors need to feel safe and well-equipped.
We also recognize the importance of having access to a safe and supportive workplace. While the needs and desires of instructors and students can often seem in tension with one another, we understand that our goals for success are entwined.
It's okay to be frustrated, but please remember that everyone is doing their best to navigate this roller coaster of a term. It's okay to want timely information, compassion, support, and certainty, but please be patient with your instructors. In many cases, they also hear about changes when you do, and have to adapt on the fly.
WUSA is doing our best to work with faculty to ensure all students have access to materials online and compassionate policies. Admittedly, some instructors have been resistant to changes, but many have been receptive and supportive of our requests. At the end of the day, we are asking tired and burnt-out individuals to take on more work. If we want instructors to meet our needs, we also have to be cognizant of meeting theirs.
Please be patient, kind, and compassionate with your peers and instructors as you return to class on Monday. Some people will be excited and prepared to return, while others are still adjusting to the shift or facing barriers that make the transition particularly difficult. Remember, wear your mask, wash your hands, and stay home if you are feeling ill. If you miss an assessment due to illness or self-isolating requirements, remember that you can now use the following form on Quest to self-report illness. And always, if you have any concerns about your student experience, your Waterloo Undergraduate Student Association is just an email away: recept@wusa.ca.
Stephanie Ye-Mowe
WUSA VP Education