Complete the Ontario Undergraduate Student Survey for a Chance to Win
Published: Wednesday, November 2, 2022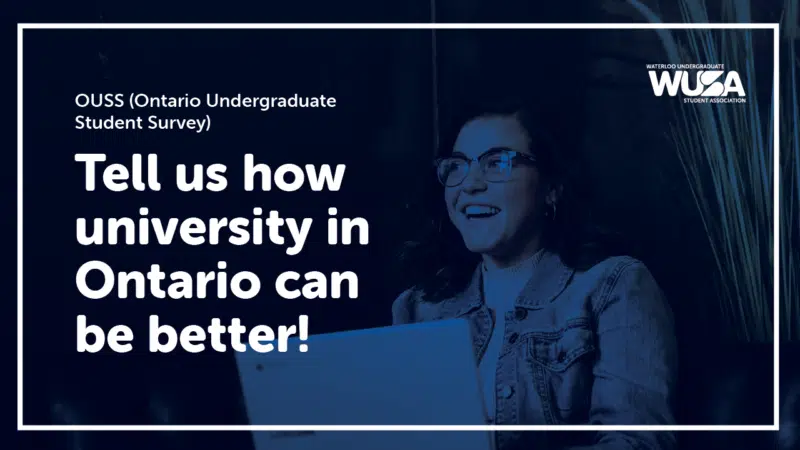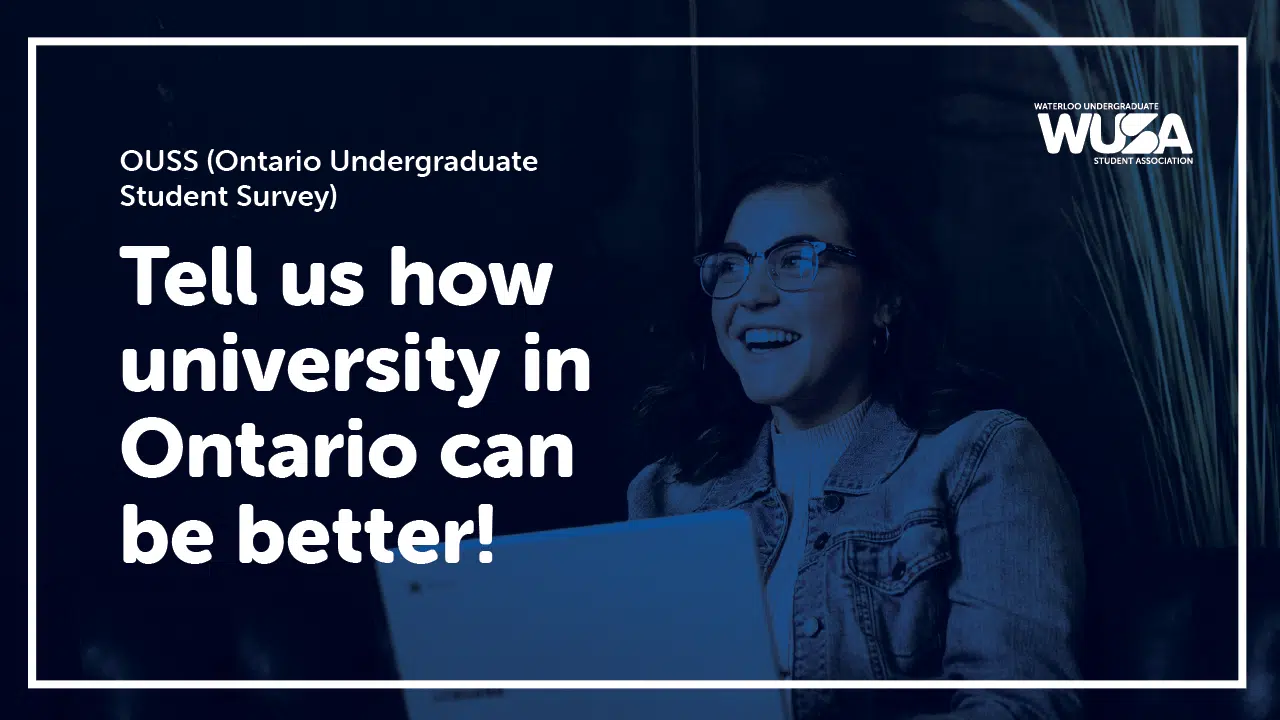 OUSA represents the interests of over 150,000 university students at eight institutions across Ontario*. Their vision is for an accessible, affordable, accountable, high-quality post-secondary education in Ontario. To do this OUSA actively incorporates student voices, concerns, and perspectives in the development of policy stances and uses evidence-based, student-driven recommendations to direct their advocacy initiatives.  
To advance this work, OUSA conducts a biennial survey known as the Ontario Undergraduate Student Survey (OUSS). Results from the survey are used to support OUSA policy advocacy work and are disseminated according to three themes: affordability, accessibility, and quality post-secondary education.  
Data for this student survey will be collected from November 1 – December 6, 2022. The survey focuses on the quality of education and looks for student responses in the following areas: 
teaching and learning environments

 

course content

 

online learning

 

work-integrated learning

 

international student experiences and outcomes

 

civic engagement

support services

 
 2020 Total Responses: 5,697  
FYI: University of Waterloo students provided 50% of the feedback in 2020. More data means we can advocate for more student needs – and the needs of future students. This is your chance to have your experiences and needs heard. Let's keep those stats and do ever better this year, Warriors!  
Complete the survey and enter for a chance to win one of ten $100 gift cards of your choice.  
This survey is open to University of Waterloo undergraduate students.  
Need more? Here's the link to results from the 2020 survey.  
*OUSA Member Universities: WUSA, Laurier, McMaster, Brock, Queens, Trent Durham, Laurentian 
 Contest Details: 
Upon completion of the survey, students will be asked if they would like to enter their email addresses to enter a draw for 1 of 10 $100 gift cards of their choice. These email addresses will be collected in a separate file and not linked to individual survey responses. These emails will be kept privately on CCI Research Inc.'s secure, password protected, and encrypted server. Investigators will never have access to students' email addresses. Respondents will be informed of all of this as they enter their email addresses. In December 2022, ten survey respondents will be selected to win 1 of 10 $100 gift cards. CCI Research Inc. will contact the winners and request a mailing address to ship the gift cards if unable to send them virtually. As soon as a winner confirms their interest in the prize, and the prize has been shipped, all email addresses will be permanently removed from CCI Research Inc.'s servers