Celebrating National Indigenous History Month
Published: Wednesday, June 1, 2022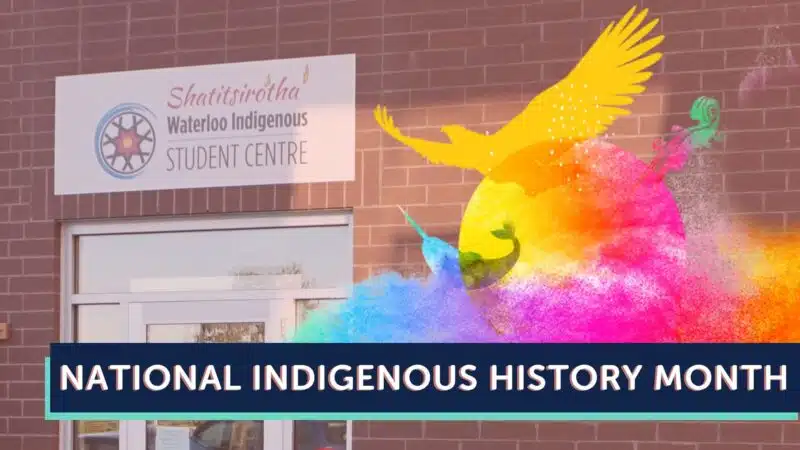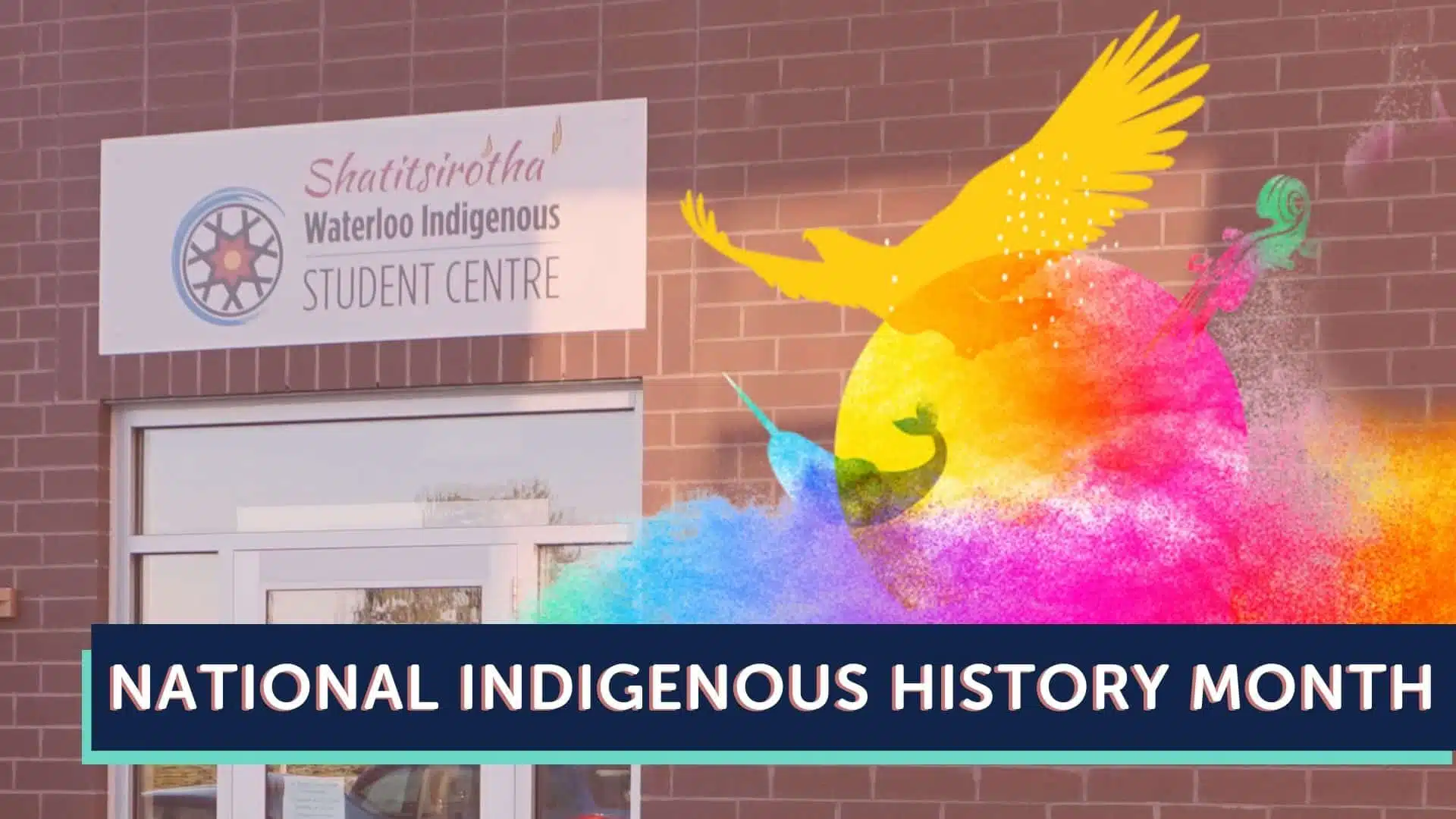 The month of June is National Indigenous History Month, where we recognize the rich and diverse history, heritage, and resilience of First Nations, Inuit, and Métis Peoples across Canada. This presents a critical opportunity for individuals to acknowledge the contributions of Indigenous people and communities, and learn about their histories, cultures, and way of life.  
Why is it important to celebrate NIHM? 
Here at the University of Waterloo, we recognize that much of our work takes place on the traditional territory of the Neutral, Anishinaabe, and Haudenosaunee peoples. The Waterloo, Kitchener, and Cambridge campuses of the University of Waterloo are situated on the Haldimand Tract, land that was granted to the Haudenosaunee of the Six Nations of the Grand River, and are within the territory of the Neutral, Anishinaabe, and Haudenosaunee peoples. Stratford campus is on the territory of the Anishinaabe, Haudenosaunee, and Ojibway/Chippewa peoples. This territory is covered by the Upper Canada Treaties. 
Our privileged ability to be working and living within the Waterloo Region, in Ontario, in Canada—is a direct benefit of policies of expulsion and assimilation enacted by the colonial state against Indigenous peoples during the time of settlement and Confederation. The harms of these policies are many and are still being felt in Indigenous communities today. While land acknowledgment may just be one small step toward stopping the perpetuating damages of colonization, we hope that it may be the start of repairing our nation's relationships with the original inhabitants of Turtle Island (Canada). 
What is National Indigenous Peoples Day (June 21)? 
While the entire month of June represents an opportunity to learn about Indigenous history and culture, June 21 is especially important because it is National Indigenous Peoples Day (previously called National Aboriginal Day when it was announced in 1996).  
"June 21 marks the arrival of the summer solstice and the longest day of the year. This date has cultural, historical and spiritual significance for many groups around the world, particularly the Indigenous Peoples. While this day is recognized as a statutory holiday in the Northwest Territories and Yukon, it is not yet a statutory holiday in the rest of Canada." Click here to read more. 
On National Indigenous Peoples Day, the Waterloo Undergraduate Student Association (WUSA) will be asking everyone in the UWaterloo community to share an important date in Indigenous Canadian History on the @yourWUSA Instagram profile and why that date is important. All participants will be entered into a random draw to win a piece of artwork by Morningstar Designs called "Connections." We hope this campaign will encourage the community to learn more about Indigenous History in Canada, share their findings with the UWaterloo community, and build those connections to why Indigenous Peoples are such a vital, beautiful part of our lives not only on National Indigenous Peoples Day but every day. Stay tuned for more details. 
How can I celebrate NIHM as a UWaterloo Undergraduate? 
One way to celebrate, is to learn more about Indigenous History. Check out these workshops hosted by the Office of Indigenous Affairs.  
Where can I find resources and more information about Indigenous Peoples in the Waterloo Community? 
Here is a non-exhaustive list of a few services on campus and in the greater Waterloo community: 
In addition, the University of Waterloo Human Rights, Equity, and Inclusion Office has created a list of resources and support for the 2021 National Day for Truth and Reconciliation which is held in September.  Click the link to download this list of resources (PDF).  
The ongoing work of reconciliation includes an active reflection of our actions and a responsibility to understand the history and present struggles of First Nations, Inuit, and Métis peoples.  Thank you for taking the first steps and reading this article. We hope you continue to grow and learn about Indigenous History and Culture throughout the month and year.