20th Anniversary: Asian Heritage Month
Published: Friday, May 20, 2022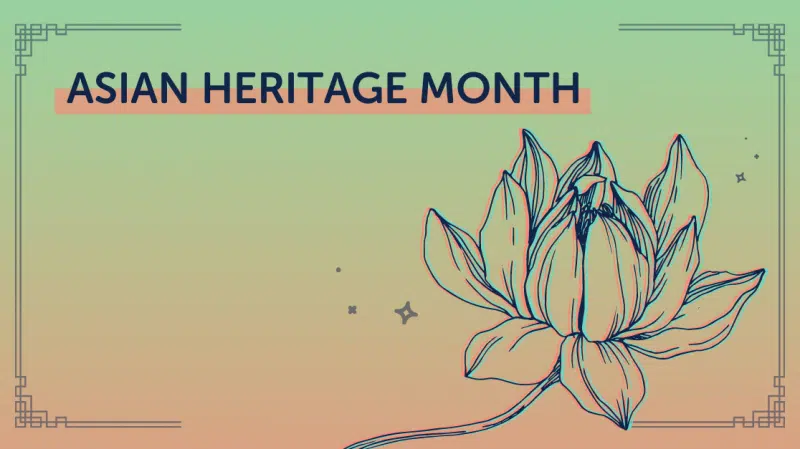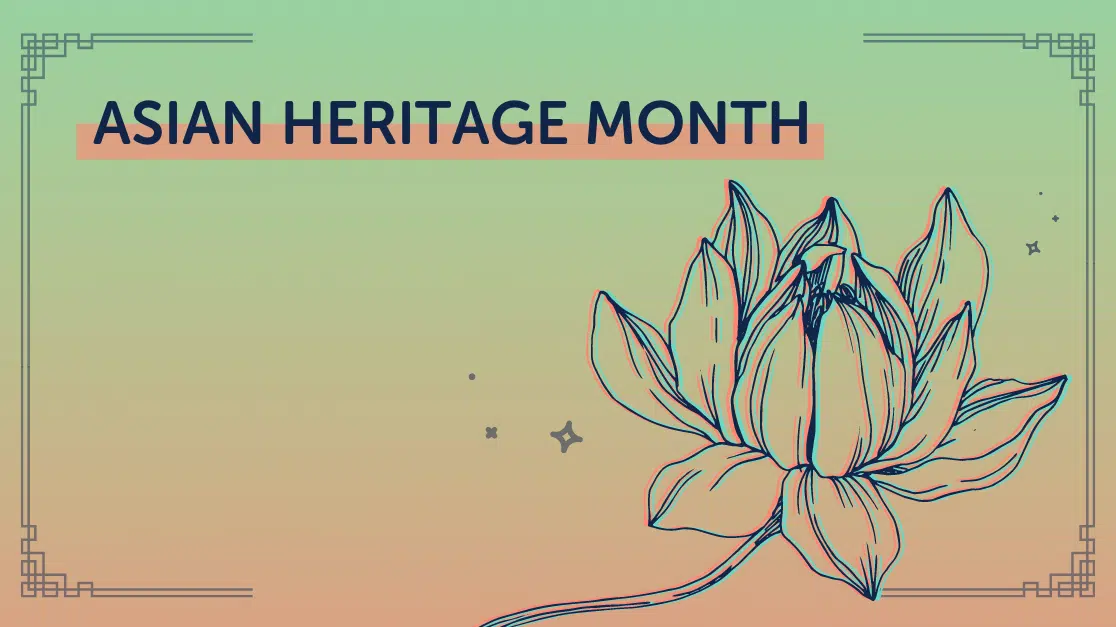 Join us in celebration of the 20th anniversary of the official declaration of May as Asian Heritage Month.
What is Asian Heritage Month?
Over the last two centuries, immigrants have journeyed to Canada from East Asia, Southern Asia, and Western, Central, and Southeast Asia, bringing our society a rich cultural heritage representing many languages, ethnicities, and religious traditions.
Asian Heritage Month was introduced recently in the 1990's. In December 2001, the Senate of Canada adopted a motion proposed by Senator Vivienne Poy to officially designate May as Asian Heritage Month in Canada.
The theme for May Asian Heritage Month 2022 is, "Continuing a legacy of greatness", it is a time dedicated to celebrating the achievements and contributions of Canadians of Asian descent and an opportunity to learn about our collective history and identity.
Why is Asian Heritage Month Important?
In recent years, Asian communities have seen an increase in hateful and violent attacks since the onset of the pandemic. In light of these devastating acts of hate, it's more important than ever to honor the people of this diverse, vibrant, and growing community and their remarkable contributions to Canadian and world history.
For too many Asian communities in Canada, anti-Asian racism is a daily lived reality. Racism, in any form, is unacceptable and has no place in Canada.
How Can I Celebrate Asian Heritage Month?
Educate and learn about Asian cultural identity and diversity, how they influence and enrich Canadian society.
Readings
https://www.cbc.ca/news/canada/kitchener-waterloo/it-s-asian-heritage-month-here-s-books-you-should-read-from-the-bookshelf-1.6034535
23 books for kids and young adults to celebrate Asian Heritage Month in Canada | CBC Books
Here's what Guelph's The Bookshelf recommends reading for Asian Heritage Month | CBC News
Advocates push for awareness of anti-Asian racism as new surveys highlight toll
Movies
Asian Heritage Month Collection documentaries, films and shows
Support your local Asian businesses and organization.
Challenge stereotypes and call out acts of discrimination and aggression in your daily lives.
Recognize and interrupt unconscious biases and consider how they may affect your behaviors and decisions.
Where can I find Community and Supports on Campus?
There are various cultural and advocacy groups on campus that are dedicated to addressing racism and discriminatory behavior on the University of Waterloo campus. RAISE (Racial Advocacy for Inclusion, Solidarity, and Equity) provides an excellent opportunity for students to get involved in EDI-R initiatives and for students looking for confidential student support.
Check out our other student groups such as The Chinese Christian Fellowship (CCF) and Indian Cultural Association provides a comfortable space for students of different ethnic background to come together and learn more about each other's unique individual cultures.
More on Asian Heritage Month
Click here to read Vivek Goel's, President and Vice-Chancellor of the University of Waterloo, message on recognizing Asian Heritage Month.