WUSA Supports Mandatory Vaccination on Campus
Published: Thursday, August 12, 2021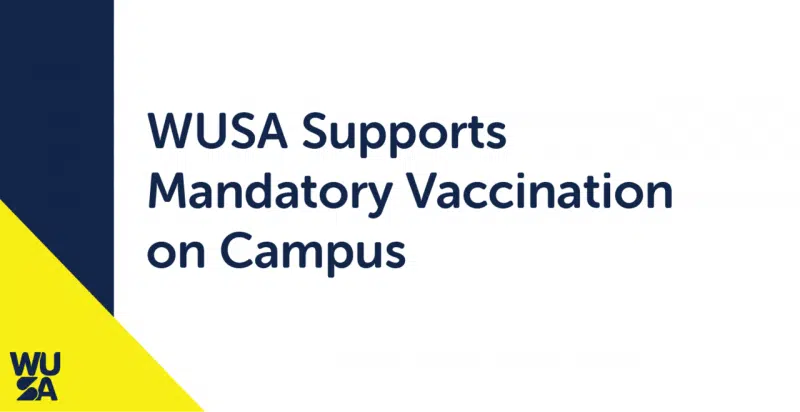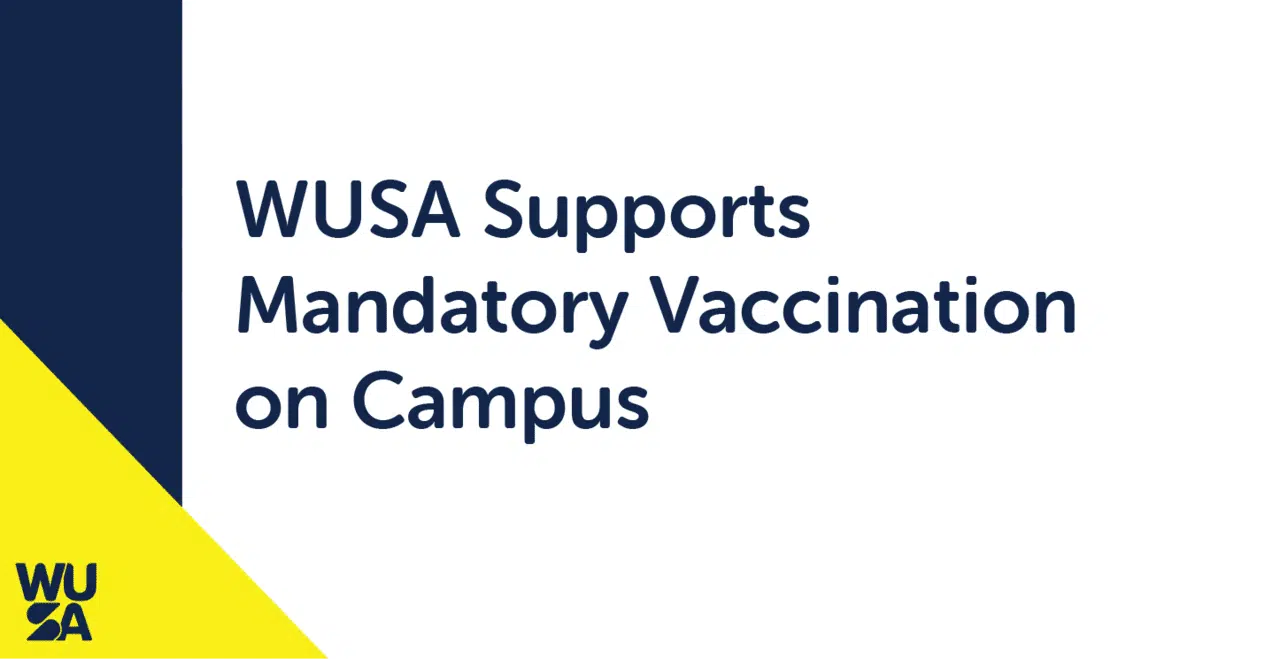 Post-secondary institutions have been, and remain, a vital part of Canada and Ontario's recovery from the Covid19 pandemic. Since the start of the pandemic, Waterloo, Waterloo Undergraduate Student Association (WUSA), and members of our communities have diligently abided by safety advice and policies from public health authorities to curb the spread of the virus. This diligence has shown your commitment to the health and safety of everyone in our community and is one of the reasons we are able to return to in-person activities.
As Waterloo prepares for increased on-campus activities this fall, it is critical that we continue to take all necessary action to keep our community safe. This includes wearing masks indoors, practicing physical distancing and encouraging all eligible individuals to be vaccinated.
To this end, WUSA calls on the University to require vaccination against COVID-19 for all students, staff, and faculty who will be coming onto campus. Campus activities like congregate-living, in-person classes, and other activities that bring people into proximity make this a necessary condition to ensuring everyone's safety.
WUSA will continue to advocate for making vaccinations readily available to all members of the University of Waterloo community, particularly international students. WUSA will also continue to advocate for, and support the provision of high-quality and remote online learning options.
Reach out to your WUSA execs via exec@wusa.ca if you have any questions or concerns.