WUSA 101: Women's Centre & Voices
Published: Wednesday, March 1, 2023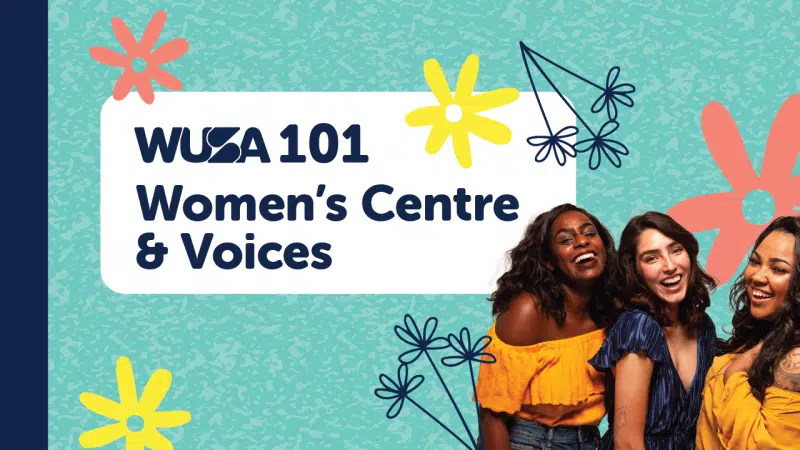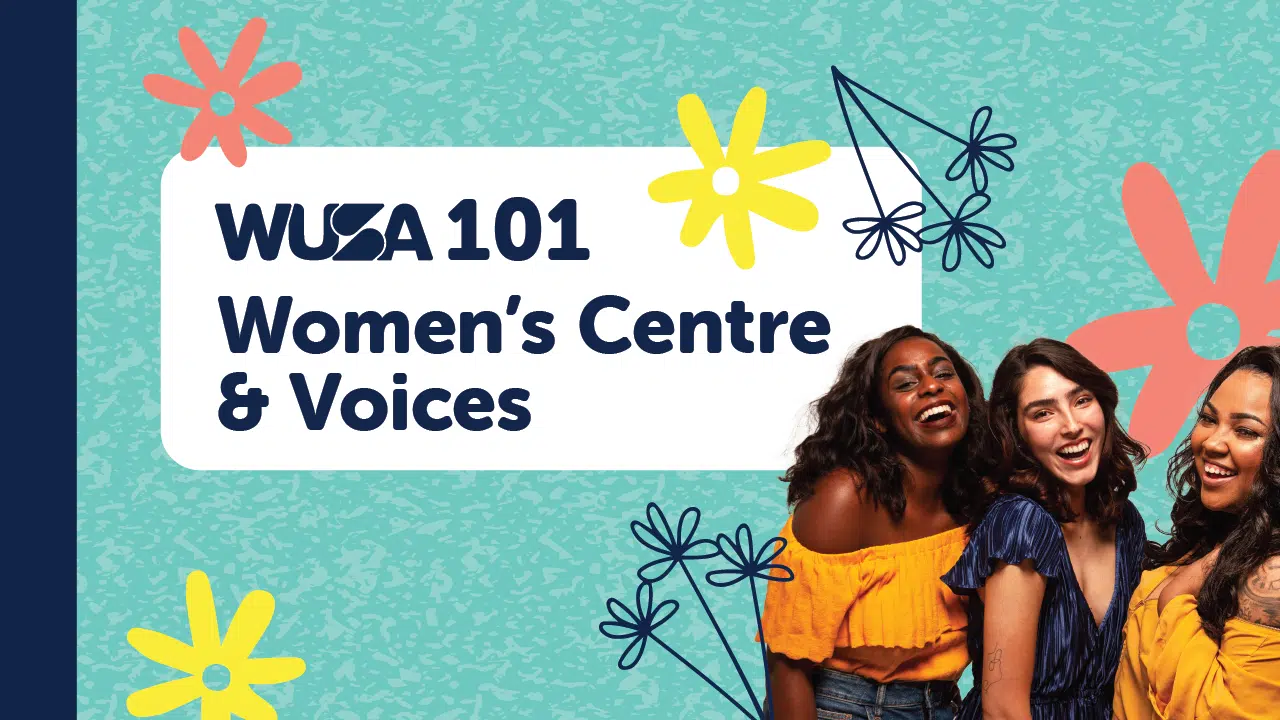 WUSA 101 is back in session! Have you ever tried to seek out a female-positive and supportive environment on campus? If so, the Women's Centre is for you! 
The Women's Centre is a student-run WUSA service that provides a safe, female-positive, and supportive environment on campus for all women and trans folks. However, their services are for everyone!  
How Does the Women's Centre Support Students Directly?
Women's Centre offers drop-in peer support hours in SLC 3104, Monday to Friday, 12-4pm. The Centre's volunteers support students on any and all issues. They're trained to provide peer support with an intersectional lens and can help connect you with resources about sexual health, healthy relationships, mental health, and more. In addition to its various services, the Women's Centre also holds workshops, events, film screenings, and campaigns to educate on several issues through an intersectional feminist lens. 
More Ways the Women's Centre is Here for Students
The Centre provides students with sexual health resources such as condoms, pads, and pregnancy tests, and is the home to an extensive library containing over 1000 titles. A variety of topics surrounding all women and trans women, including plays, poetry, queer theory and more, can be borrowed from their library. Subscriptions to magazines such as Bitch and Herizons are also available.  
What is Voices?
The Centre's publication, called Voices, is their print & digital anthology magazine of UW student work. Voices recognizes different artistic expressions, experiences, and where students can voice their beliefs, share their hearts, and their celebration or mourning.  
Voices is a great opportunity to get your creative work published! The Women's Centre accepts submissions of illustrations, drawings, paintings, photography, poetry, short stories, and more. Submissions for Voices 2023 are closed but stay tuned for its release and next year's request for submissions! To view previous Voices publications, visit voices.wusa.ca
How to Connect with the Women's Centre
No issue is small for the Women's Centre! Anyone who wishes can drop by during their office hours from Monday to Friday, 12-4 PM in SLC 3104.  
To book an appointment with Women's Centre Peer Support, fill out the WUSA Peer Support Form. If you have experienced any issue that you would like to report, fill out the WUSA Incident Reporting Form. Connect with the Women's Centre through Instagram, Facebook or by email (womenscentre@wusa.ca). 
Connect 

Location 

Facebook:

UWwomenscentre 

 

  

Instagram: @UWwomenscentre  

  

Email: womenscentre@wusa.ca 

Student Life Centre, 200 University Ave W, Waterloo, ON N2L 3G1 

 

RM 3104