My Experience as a WUSA Senator
Published: Monday, October 4, 2021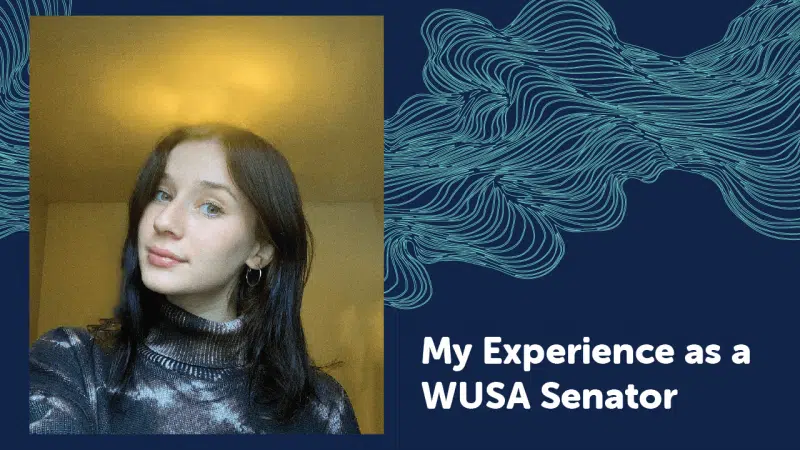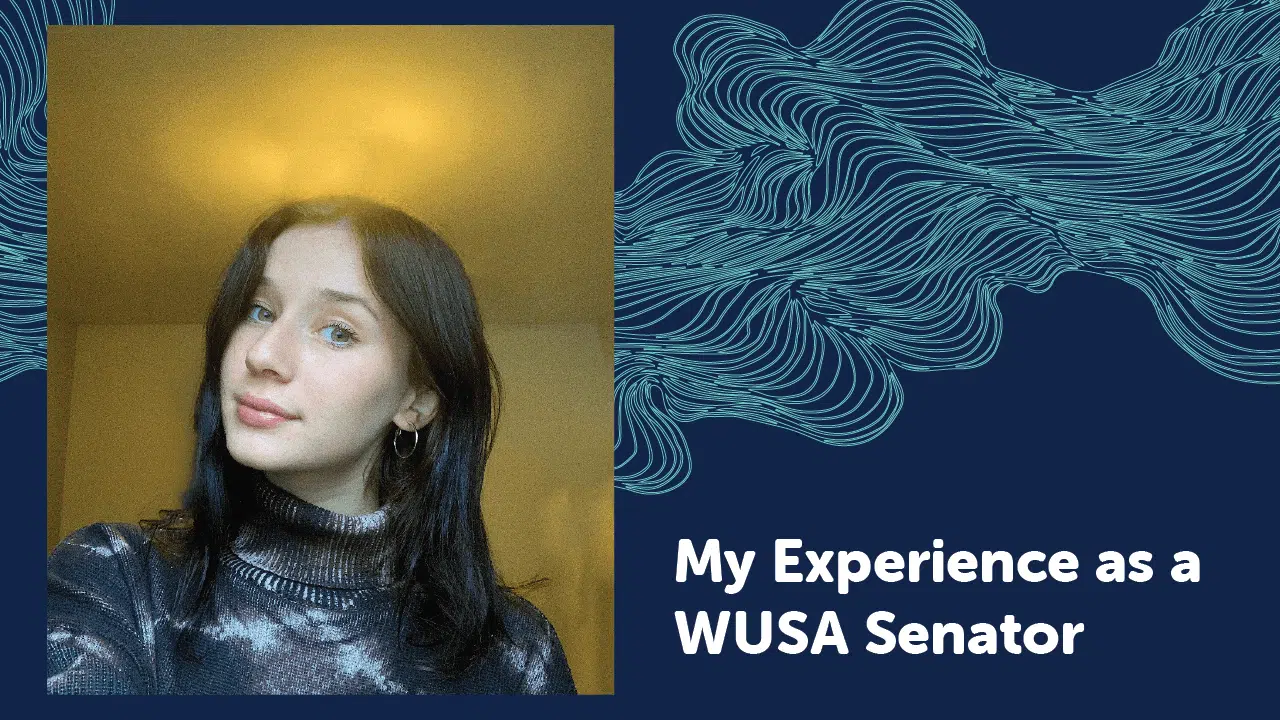 Throughout the past year and a half, I have had the honour of representing the undergraduate students in the Faculty of Arts on the University of Waterloo Senate. While I was in high school, I was always interested in pursuing student government and similar leadership roles, but I was reluctant to try and never gave myself the chance to go for it. When I began my journey at UW, I promised myself I would put myself out there and make my voice heard, in whatever capacity that may be.
In the Winter term of my second year (pre-COVID), nominations for seats on the Senate were announced and I knew it was my chance to finally get involved. I didn't know much about the Senate, but after I looked into it, it was clear to me I would excel at the role and I wanted to be a voice for my peers. I collected nominations from classmates and pasted posters around the SLC to encourage fellow Arts students to vote for me as their representative. After I won in February, I was notified that my position on the Senate would begin during the upcoming May meeting.
When the pandemic began, I'll admit I was disappointed – I anticipated that I wouldn't get the full experience of attending the in-person Senate meetings. However, I was ushered into the WUSA community with ease. Through video meeting sessions, I was given full insight to my role during training sessions led by former WUSA President Abbie, who was there for myself and the new nominees in other faculties throughout the whole process. As a team, the undergraduate Senators and WUSA Execs met monthly before the regularly scheduled (virtual) Senate meeting to review the policies together. Each month was different, and each faculty representative contributed equal appraisal of the monthly Senate agenda (aka, the topics that would be discussed in the official meeting). We were able to collaborate and bring forward any ideas, concerns, or opinions on anything on the agenda. These close-knit, student-only meetings have been the highlight of my experience so far, and I got to know my Senate peers well. Even better, I gained more insight into the experiences of students across other faculties. There were many concerns they had that, after hearing about these issues, I felt just as strongly as them that changes should be enacted.
Communicating as a group every month was rewarding, and on top of supporting my peers and fellow Arts students in their educational endeavors, my role on the Senate made me aware of even more opportunities to get involved on campus that I never would have known of. Because of my involvement with WUSA and the Senate, I have volunteered for other WUSA Societies through LEADS, supported the review of the Sexual Violence Policy, and been recruited for a number of other University committees, including the Long Range Planning Committee by current WUSA President Benjamin, which I am looking forward to being a part of for the upcoming year. These experiences have shaped my undergraduate journey and given me a chance to express my thoughts on the University's decisions during the height of the pandemic.
I would encourage anyone looking to make friends, gain experience and make their voice heard to run for a spot on the Student Council or Senate. You won't regret it and you'll have a community behind you, supporting you, every step of the way.