Latin American Heritage Month 2022
Published: Saturday, October 1, 2022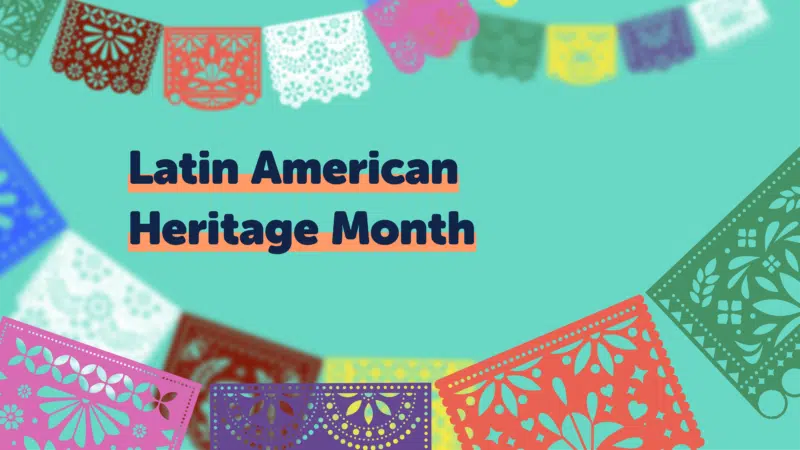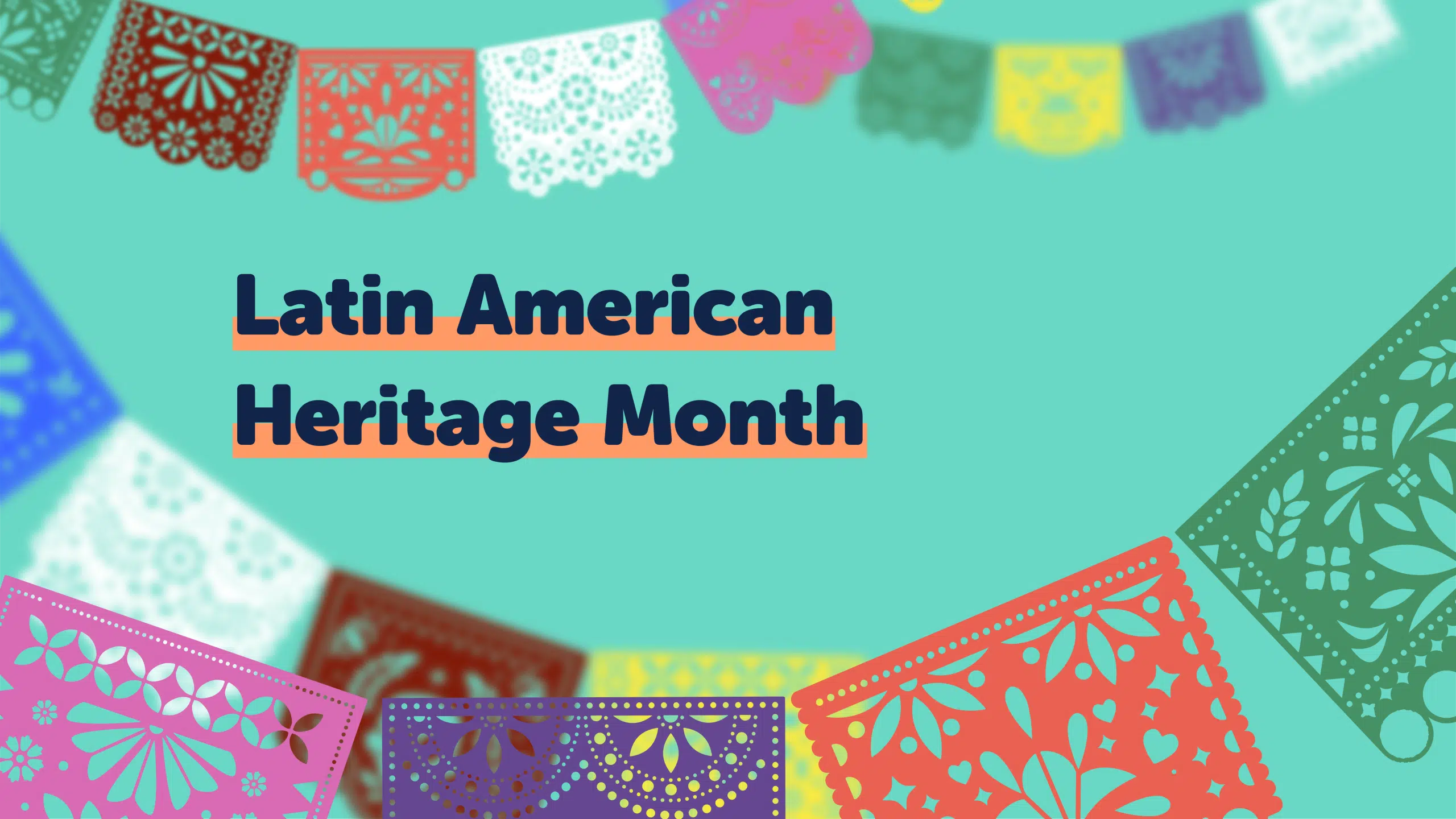 The month of October is Latin American Heritage Month in Canada!  
On June 21st, 2018, the Parliament of Canada proclaimed October as Latin American Heritage Month. October is a great time to learn about the history of the Latin American community and the important role it plays in Canada's history. It is an opportunity for Canadians to recognize the valuable contributions of members of the Latin American community to this country's social, economic, political, and cultural fabric. 
How can I Celebrate Latin American Heritage Month?
 1. Learn about Latin American Heritage!  
We often see people quick to celebrate holidays without much context behind the actual events — ahem, Cinco de Mayo. Relying on stereotypes or assumptions is not only hurtful but can keep us from truly understanding our neighbors. Latin American Heritage Month is no exception. 
Check out this TEDx Talk that provides insight into what it means to be Hispanic and Latinx, while also asking us to dig deeper into the common stereotypes and assumptions that many in this community face.  While this focuses more on America, it still has valuable insights that apply to a Canadian context.  
Did you know the University of Waterloo also has a Spanish and Latin American Studies department?  
"The Department of Spanish and Latin American Studies offers a variety of courses and plans that cover language, literature, cultural studies, and translation. These areas of study require a variety of assignments that change according to the nature of the course.  Students taking courses taught in Spanish are required to do written and oral exercises in the target language." 

There are even study abroad opportunities: Through the study abroad programs offered by the Department of Spanish and Latin American Studies, you can spend an unforgettable term (or two!) in Madrid, at the Universidad Antonio de Nebrija, or at the University of Holguín, Cuba and earn up to 4.0 credits towards your degree at the University of Waterloo. 
2. Read, eat, & admire Latin American Culture made by Latin Americans! 
Books: Here is a list of books by Latin Canadian Writers and Illustrators. These gorgeous books range from children's literature to adult titles, and include works like… 
Click here for the full list: https://49thshelf.com/Lists/Members/2018-29/Books-by-Latin-Canadian-Writers-and-Illustrators 
Art: The Latin American-Canadian Art Projects (LACAP) is a Toronto-based, not-for-profit arts organization dedicated to the implementation of art projects that promote Latin American art in Canada. They emphasize artistic excellence, critically engaged artistic practices, and hemispheric networks of exchange. 
Food: Just because you're in Canada doesn't mean you can't enjoy the deliciousness of Latin American food! Check out these restaurants owned by Latin Americans in the Waterloo Region: 
Or visit the above grocery and make your own Latin American dish at home! Here are a few ideas to get you started: https://blog.amigofoods.com/index.php/other-latin-foods/best-latin-foods/ 
3. Attend an event! 
The Hispanic Canadian Heritage Council (HCHC), with the support of Canadian Heritage and the consulates of Argentina, Costa Rica, Cuba, Ecuador, El Salvador, Mexico, Panama, Peru, and Uruguay in Toronto are bringing you the: TORONTO LATIN AMERICAN FILM FESTIVAL (LATAFF 2022) 
Follow RAISE on Instagram to keep up to date on any upcoming events: https://www.instagram.com/uwraise/ 
WUSA and University of Waterloo Resources 
Association of Latin American Students (ALAS) UW 
The ALAS is a student-run club at the University of Waterloo that serves as a space for community-building and campus wide education for Latin American culture(s).   
Department of Spanish and Latin American Studies (SLAS) 
The Department of SLAS is a department at the University of Waterloo with programs that examine the diverse societies of Latin America and Spain through a decolonial lens to explore and make sense of the experiences of the peoples of the region. 
Spanish and Latin American Studies (SLAS) Student Society 
The SLAS Student Society is a student-run organization that aims to create a sense of community for the diverse group of students in SLAS. The society connects students from all departments with alumni, faculty, and staff in the Spanish and Latin American Studies Department. 
Campus Wellness  
Visit Campus Wellness for counselling services and resources.  
Racial Advocacy for Inclusion, Solidarity, and Equity (RAISE)  
RAISE is a student-led WUSA service that serves to address racism and xenophobia on campus with initiatives reflective of their three pillars of Education and Advocacy, Peer-to-Peer Support, and Community Building.  
QTPOC KW  
QTPOC KW hosts monthly events for people who identify as 2SLGBTQ+ and BIPOC with the goal of building and nurturing a more resilient community. Visit them on their Facebook page.  
Other Resources & Supports 
Healing in Colour   
Healing in Colour provides a directory of BIPOC therapists across Canada, to help BIPOC find a therapist who understands their lived experiences.  
Hispanic Canadian Heritage Council (HCHC) 
The HCHC is an organization that aims to promote Hispanic Heritage Month to advance the Canadian Hispanic community, which undoubtedly plays and will play an important role in the future development of Canada.