Islamic Heritage Month 2022
Published: Saturday, October 1, 2022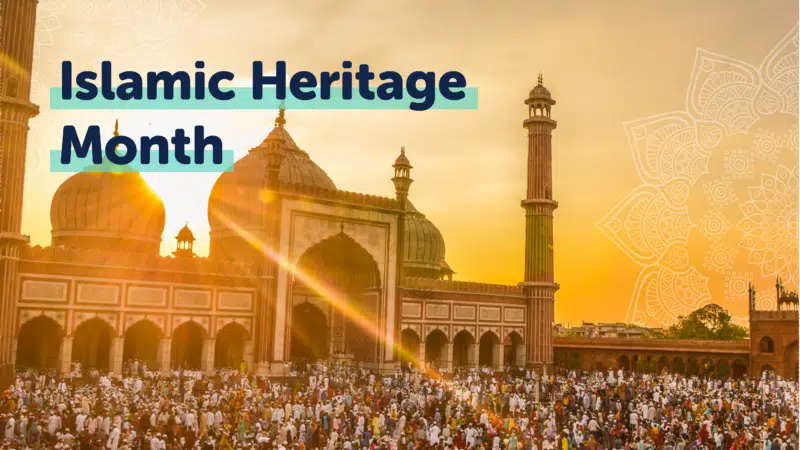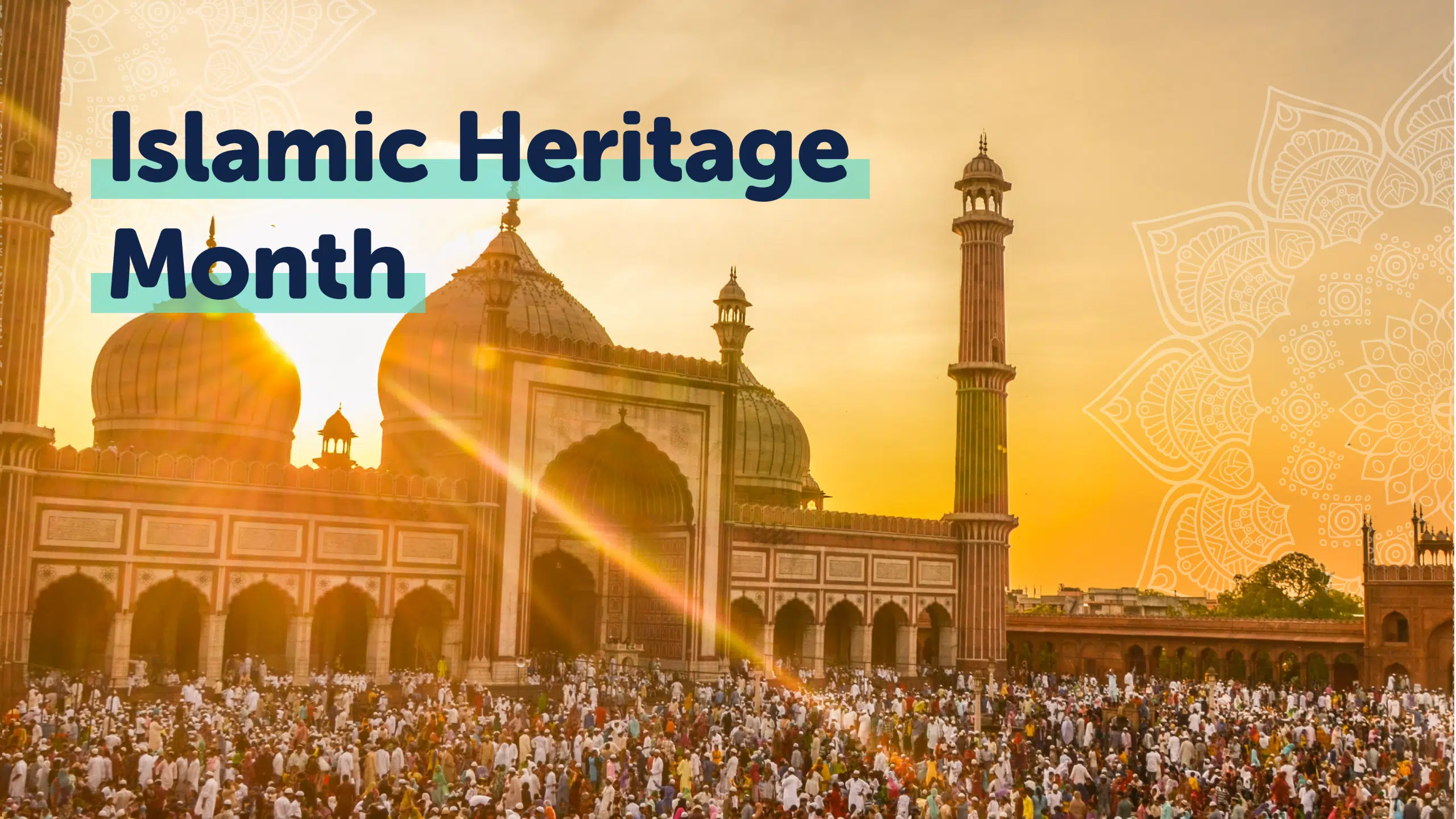 Established by the Canadian Government in 2007, Islamic Heritage Month provides an opportunity to learn and honour the rich history of Islam and the contributions of Muslims in Canada. It is important to recognize the diversity that exists within the faith of Islam, and the people who practice it including the multitude of people, stories, and cultures that have shaped, and continue to shape Canada. 
We enter Islamic Heritage Month this year with heavy hearts and thoughts of the death of 22-year-old Mahsa Amini. Mahsa Amini was killed while in police custody in Tehran, Islamic Republic of Iran. She was arrested by Iran's morality police for allegedly breaking headscarf rules and died on September 16th. The Iranian Students' Association of Waterloo (ISAW) established a solidarity protest with #MahsaAmini and Iranian protesters on September 27th in front of the Dana Porter Library. If you or someone you know needs mental support during this time, please reach out to RAISE or one of the other resources from the list below.  
We encourage University of Waterloo undergrads to take time this month to explore this non-exhaustive list of the many supports, resources, communities, and educational tools: 
Canadian Muslim History
The Long and Forgotten History of Muslims in Canada  
"Many people believe the first Muslim people came to Canada in the 1950s, but this is not true. The community's real history in this country begins 150 years ago." Read this article to learn about the early and ongoing history of Muslim migration to Canada. 
Beyond the Bulletin Podcast 
During the summer of 2021, an episode of the Beyond the Bulletin podcast interviewed Amir Al-Azraki, the coordinator of Studies in Islamic and Arab cultures and Professor of Arabic Language, Literature and Culture at Renison University College. In this podcast, Professor Al-Azraki discusses Islamophobia after a motorist deliberately hit and killed several members of a Muslim family. The interview with Professor Al-Azraki begins at about the 9-minute mark in the podcast. 
Multi-Faith Rooms & Chaplains at the University of Waterloo
The Student Life Center (SLC) has a Multi-Faith Prayer Room on the third (3rd) Floor. It is located beside the Quiet Study Room. 
Open 24/7. No need to book.  

Capacity: 120-130 students 

Prayers offered: Dhuhr (Noon), Jumu'ah (Friday Prayers) 
For a full list of Multi-Faith rooms on campus. Click here: https://uwaterloo.ca/chaplains/multi-faith-prayer-spaces-campus 
The University of Waterloo also has Muslim Chaplains.  A chaplain is a member of the clergy, a leader in a religious group, or a spiritual mentor. They are here to help you!  
Ayse Erenay: Ayse Erenay's profile  
Rania Lawendy: Rania Lawendy's profile. 
WUSA and University of Waterloo Resources
Community and Resources in the Waterloo & Surrounding Region