Honouring Two – Spirit and Queer Indigenous People
Published: Thursday, September 30, 2021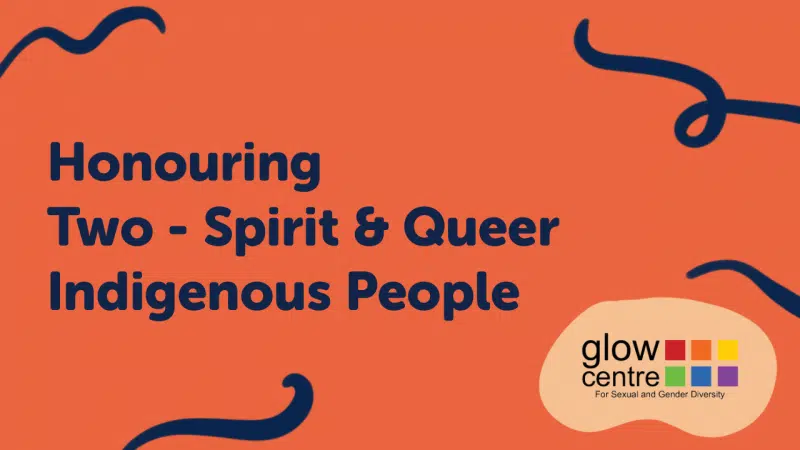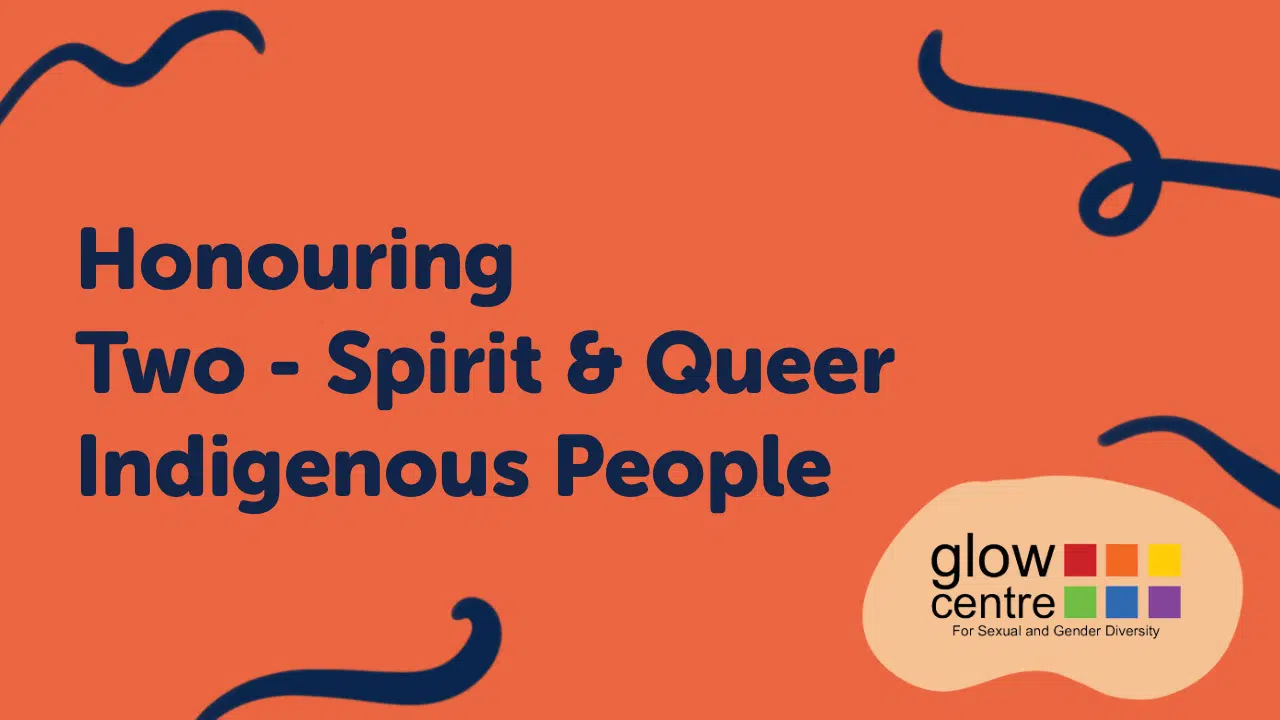 Today is Truth and Reconciliation Day, a day dedicated to education, reflection, and healing. As a part of this day, Glow would like to highlight the experiences of Two-Spirit and queer Indigenous people. Pre-colonization, Two-Spirit folks were revered members of their communities, but as their lands were stolen, so too was their culture. As we all take the time to learn of the history of this land and reflect on the actions of our ancestors, it is important to keep Two-Spirit folks in mind. Glow has curated a list of some wonderful Two-Spirit media to begin the discussion. Take some time today to explore some of this content and learn more about the needs of this specific community. If you're interested in reading some books by Two-Spirit authors, check out the Glow Centre's library, where we have some great new books! Glow have also put up some information on local Indigenous small businesses, so while you're there make sure to take a look at the info on our board. Sometimes something as small as a like and a share can make an impact, so let's all go and support this amazing community.
Books to check out
Love After the End: An Anthology of Two-Spirit and Indigiqueer Speculative Fiction by Joshua Whitehead
Johnny Appleseed by Joshua Whitehead
A Two-Spirit Journey: The Autobiography of a Lesbian Ojibwa-Cree Elder by Ma-Nee Chacaby and Mary Louisa Plummer
Disintegrate/Dissociate by Arielle Twist
Love: Beyond Body, Space & Time by Hope Nicholson
Ziggy, Stardust and Me by James Brandon
Fire Song by Adam Garnet Jones
Urban Indigenous Youth Reframing Two-Spirit by Marie Laing
One Bead at a Time by Beverly Little Thunder
Seven Fallen Feathers by Tanya Talaga
Accounts to follow
@Ose.kenhionhatatie
@1492landbacklane
@protectthetract
@foxybeadwork
@wetsuweten_checkpoint
@a7g_official
@revitalizingoursustenance
@ndigenousphoto
@woodlandculturalcentre
Films/TV to watch
Artists to explore
Ilona Verley (@ilonaverley)
Dr. James Makokis (@jayroymakokis)
Sean Snyder (@seanqsnyder)
Adrian Stevens (@ad.matthias)
Chief Lady Bird (@chiefladybird)
Kent Monkman (@kentmonkman)
Jeremy Dutcher (@jdutchermusic)
Kali Spitzer (@kali_spitzer_photography)
Maddie Resmer (@littlewolf.co)
Geo Neptune (@niskapisuwin)
Gabe Calderon (@nishingabe)
For more information on what you can do to support Indigenous communities, check out the Woodland Cultural Centre. It's also important to take the time to read the 94 calls to action developed from the Truth and Reconciliation Commission. Start by educating yourself and then find out where you can take action!