Gender-Based and Sexual Violence Awareness Statement
Published: Friday, September 24, 2021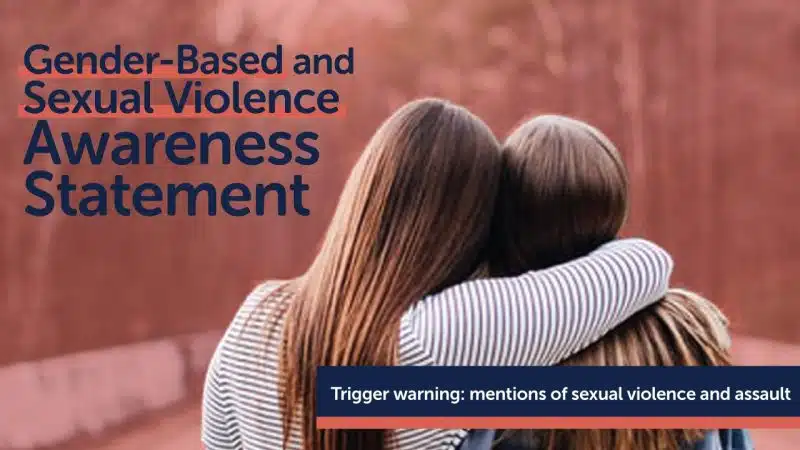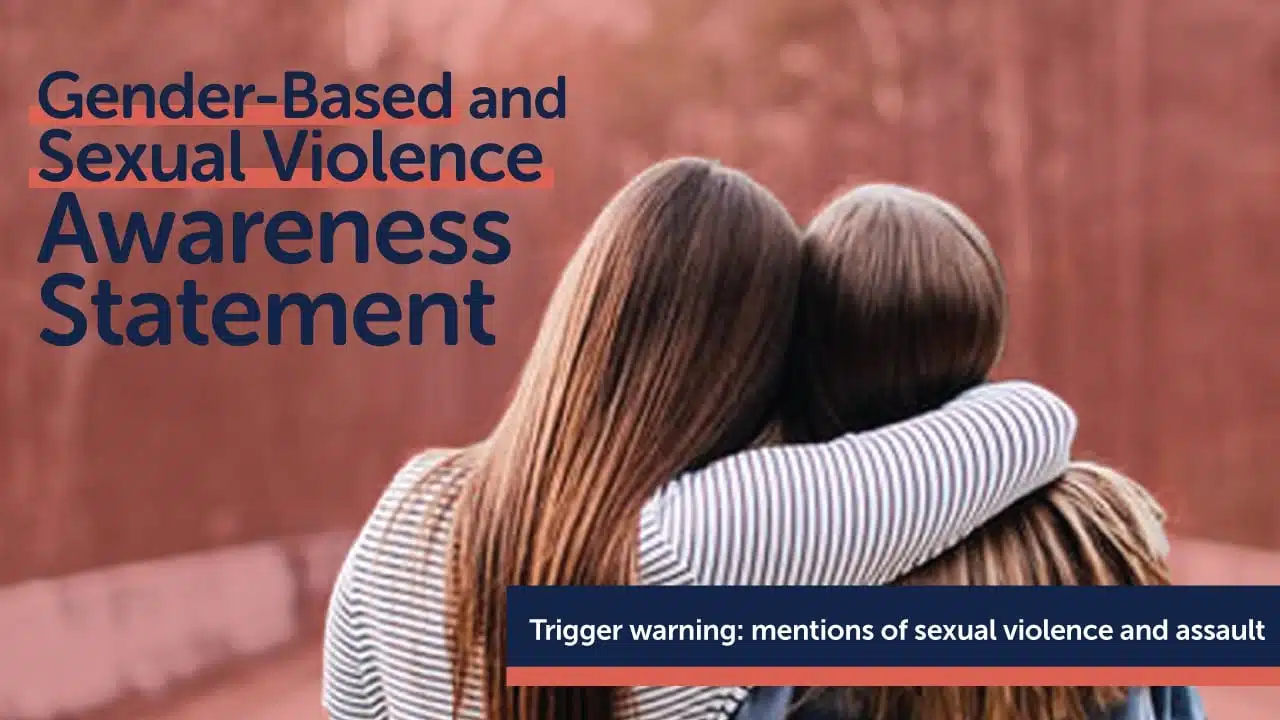 Trigger Warning: Mentions of sexual violence and assault.
The Waterloo Undergraduate Student Association would like to extend our support to students at Waterloo as we go into Reunion weekend. We stand in solidarity with the survivors at universities across Ontario, including our own. We see them, hear them, believe them and are calling on our university communities to keep each other safe.
Gender-based and sexual violence refers to any act targeting a person's sexuality, gender identity and gender expression – physical or psychological – that is committed, attempted or threatened against another person. This can include sexual assault, sexual harassment, stalking, indecent exposure, voyeurism, cyber harassment, and sexual exploitation.
We want to remind students that gender-based and sexual violence is statistically higher on and around university campuses during the first eight weeks of school. First-year students are particularly vulnerable during this time and we encourage you to learn more about the Red Zone here; Working together to end the Red Zone.
For anyone who has experienced, or been impacted by sexual violence, there are supports and choices available. For a list of crisis and non-crisis supports please follow this link.
Shifting our culture can begin with each and every one of us holding ourselves and the people around us accountable. One way to create safe and healthy communities is to be a prosocial bystander by learning how to step in safely or seek help from others and being aware of what's happening around you. Stepping in as a bystander can look like telling a friend that you find their language offensive; leaving a party early with a friend who is intoxicated so they get home safely; going to the bathroom with a friend to check in. These small actions can make a big impact to the safety of others around you. If you see something, you can say something. It can be uncomfortable and difficult to speak up. Know that we, as a community and an organization, are here to support you every step of the way. You can also sharpen your bystander intervention skills with this PDF from HREI Waterloo.
We know it's easy to feel at fault or responsible if you have experienced sexual violence or are the friend or family member of someone who has experienced sexual violence. Remember, the only one at fault is the person who decides that their own needs override another person's comfort, safety and bodily autonomy.
WUSA recognizes that news of the events over the past month may be distressing to anyone who has experienced similar traumatic life events. In addition to the resources and supports above we are providing a list of WUSA student-run supports also available.
As you go into Reunion and the rest of fall term, please do your best to keep each other safe and accountable.