We're bringing Sex Toy Bingo back to campus on Tuesday, September 12th at Fed Hall for an all-ages show at 6:30 PM and a 19+ event at 9 PM.  It'll be a night of fun and you'll have a chance to win some great prizes from our sponsor PinkCherry!
Hosted by Anne Tique Doll, it'll be an event you don't want to miss!
This FREE event is open to all Waterloo undergraduate students only. Limited walk-up spots available at the door.
⚠️ 9:00 pm 19+ only event – government ID is required for entry. All students attending either the 6:30 PM and 19+ event will require their WatCard to check-in.
Snacks will be provided and beverages will be available for purchase.
*Note: Students should arrive no later than 6:10 pm for the 6:30 pm show and 8:40 pm for the 9 pm show. Students who arrive late will lose their reserved seat and their seats will be released to walk-ins.
Students can use the promo code below to access to 30-80% off site-wide at PinkCherry – valid until the end of September.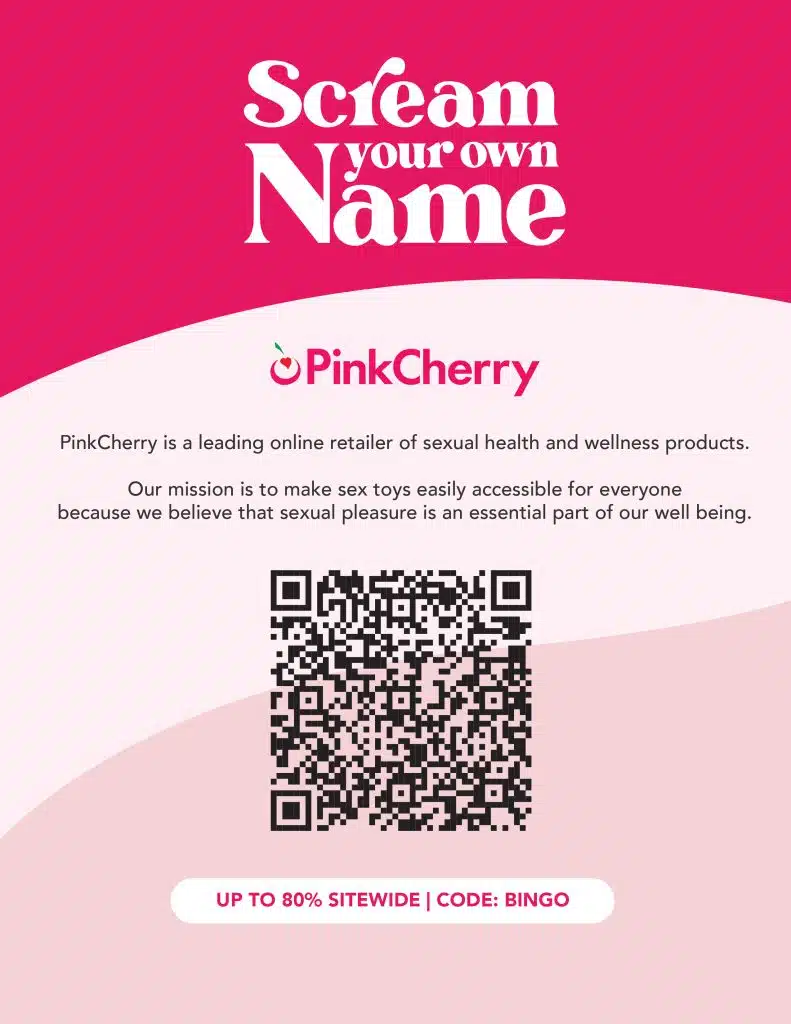 As an added bonus, Students who check-in to the event will be entered for a chance to win the WUSA Ultimate Prize Pack!
Reserve your tickets below.  See you there!
Questions related to the event? DM our Instagram @yourWUSA.
Disclaimer: Photographers & videographers will record this event. Images and audio may be broadcast, reproduced and/or made available in print publications, online or on mobile devices, and may form part of one or more audio-visual productions intended for initial release on the internet, television and on home or mobile devices. By attending this event, you are consenting to the use of your appearance, image, and voice in the production and in any promotion or use of the production in any media throughout the world.