WUSA's Campus Life Fair
Come out to the WUSA Campus Life Fair and learn about the amazing support network available to you as a University of Waterloo undergraduate student. Network with University and WUSA services. You'll have a chance to meet new people and get stocked up on your swag!
See map below for location of services.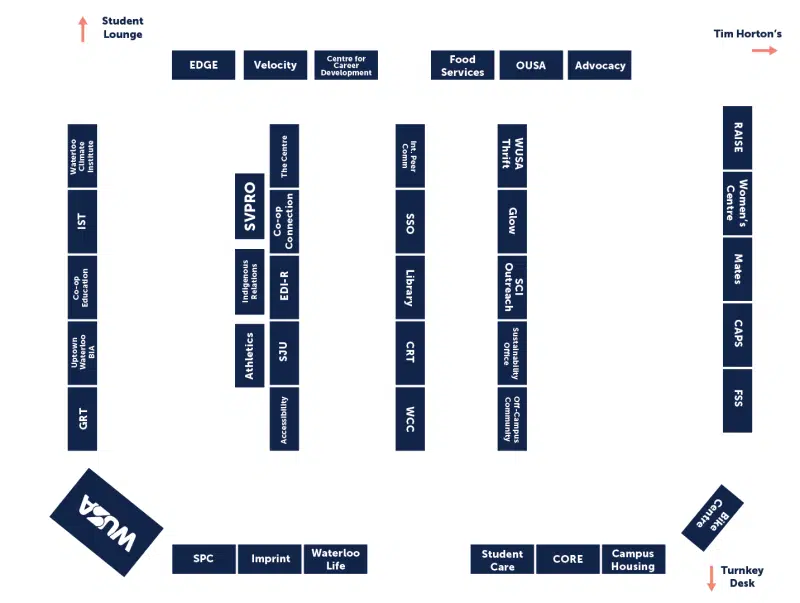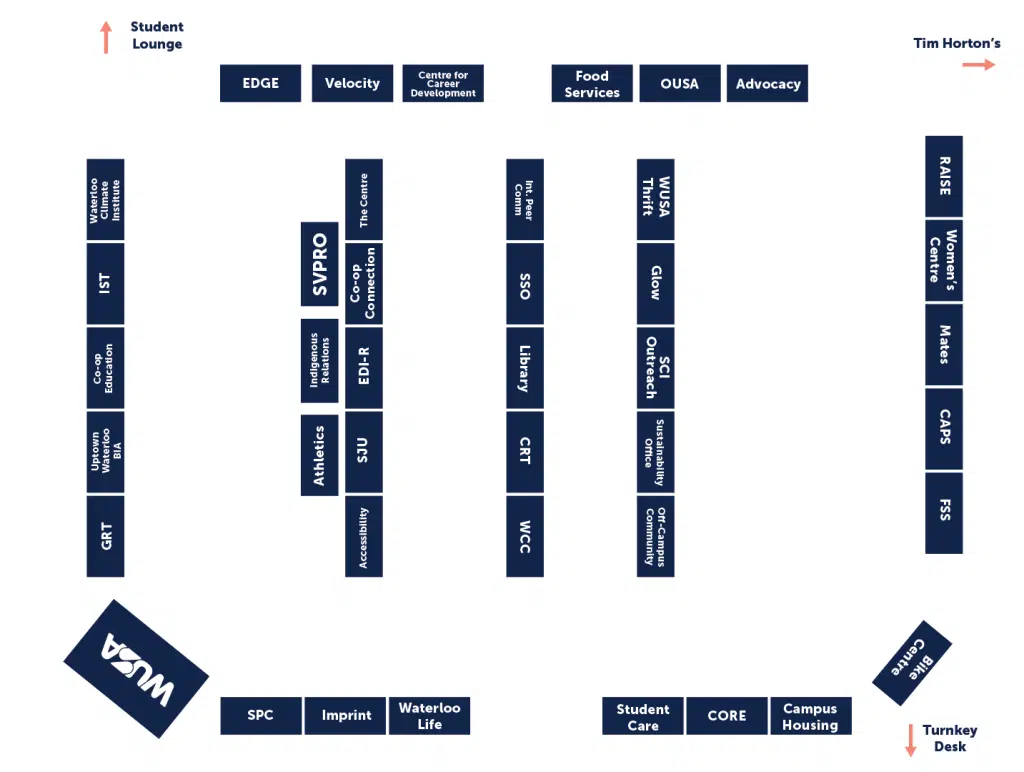 This free event is open to all Waterloo undergraduate students!
Students who visit the WUSA booth will get entered for a chance to win the WUSA Ultimate Prize Pack and get a ticket to the ice cream bar! While supplies last. The ice cream bar will be situated in the SLC green space. Rain location – SLC Multi-purpose room.
Questions related to the event? DM our Instagram @yourWUSA.
Disclaimer: Photographers & videographers will record this event. Images and audio may be broadcast, reproduced and/or made available in print publications, online or on mobile devices, and may form part of one or more audio-visual productions intended for initial release on the internet, television and on home or mobile devices. By attending this event, you are consenting to the use of your appearance, image, and voice in the production and in any promotion or use of the production in any media throughout the world.